Ryder Cup made Boo cry like a baby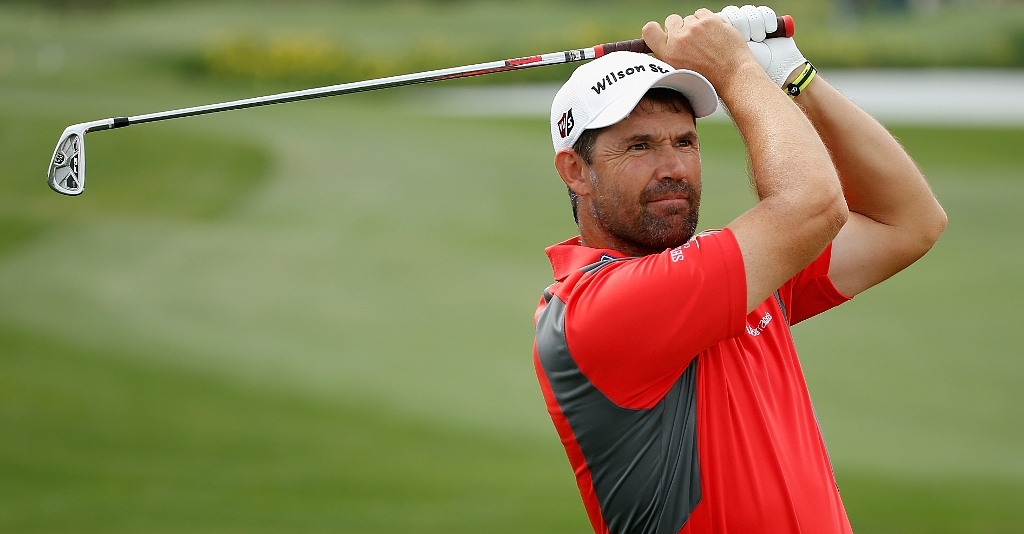 Boo Weekley talked toGolf Night about joining the European Tour and his hopes for Barack Obama's presidency. Here are his thoughts.
Thomas Brent 'Boo' Weekley told Golf Night this week that the sound of booing on the golf course is most often music to his ears.
The charismatic American usually walks the fairways with the sound of Boos ringing in his ears and admits that this expression of support inspired him greartly during last September's Ryder Cup.
Weekley famously galloped from the first tee at Valhalla in Kentucky Derby-style when the USA charged to a 16½-11½ victory over Europe and says the home fans shouts of 'Boo, boo, boo' clearly heightened what was an already emotional week.
"It's exciting to hear," said Weekley, who is currently playing in the Qatar Masters in Doha after taking up the European Tour membership available to all 2008 US Ryder Cup players.
"It (the Boos at the Ryder Cup) just kept me pumped up it made me feel good to have that much support behind me.
"I took it all in and all of my emotions stayed with me until I got home the following week on Monday and then, when I went up to my room and was finally by myself, I cried for about an hour-and-a-half.
"All of the emotion finally came out."
"My wife and I got invited (to the White House) – we went with a couple of other guys and it was fun times standing there with George Bush. I was more nervous at the White House (than at the Ryder Cup)!"
Explaining how his unconventional behaviour on the first tee in Louisville came about, Weekley added: "I was talking to two of the police officers who were watching our rooms at a motel and 'Happy Gilmour' was on TV and I said 'I'm going to do that'.
"Then I stood on the first tee, took my practice swing and I looked up and it hit me 'this is what I'm going to do if I can get it over that tree right there with this driver I'm going to ride it out of here'!"
Unperturbed, Golf Night's Wayne Riley stepped up to ask Milton-born Weekley, whose nickname comes from Boo Boo Bear – the best friend of cartoon character Yogi Bear – about how he spends his time away from the course.
What is a perfect day in the life of Boo Weekley?
"I get up about 3.30am in the morning and get in the woods (to hunt) about 5am up until about 8.30/9am; if it warms up I'd go fishing for a little while and then go back hunting about 2.30pm or 3pm. I don't keep it unless I have shot it and I don't shoot it unless I am going to eat it. I was about six or seven when I learnt to fish and started shooting things," he said
What he think of Barack Obama becoming President of the US?
"I think we are in for a change," he shot back immediately.
"It might be for the good. I just hope we don't have a lot of racial things coming out of it. I hope we keep our cool on both sides of the fence."
What's the one thing that he would change if you were President?
"I'd try to fix all of the fighting, man, I think the whole country is tired of fighting," he said
"You have to stand up when you think things are wrong, but at the same time you need to fix the problem.
Is he looking forward to the Race to Dubai?
" Yes I'm pretty into it even though I don't quite get the concept yet, but I'm pretty interested in seeing how it's going to turn out.