Ryder Cup is Rose goal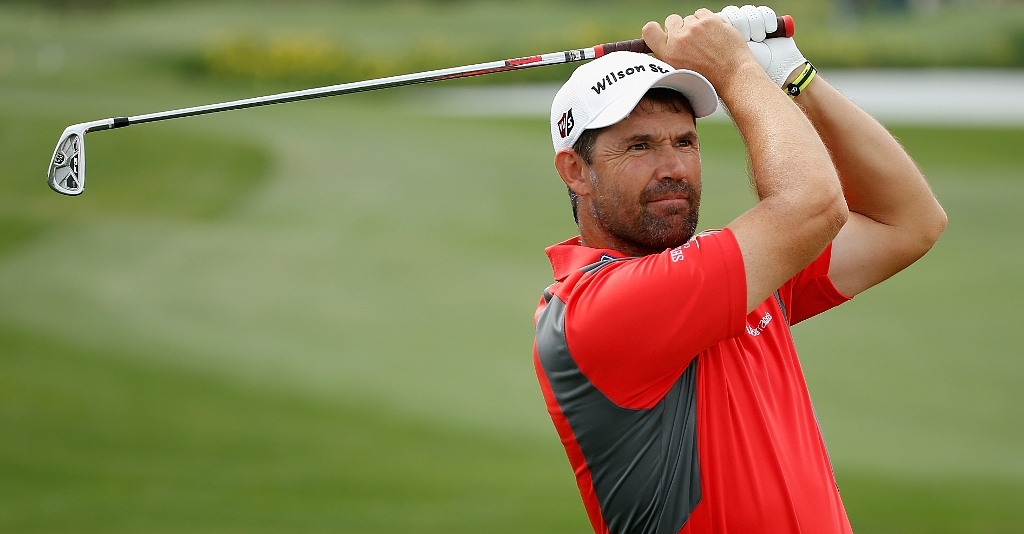 Justin Rose will have some good news for Jose Maria Olazabal when they meet at this week's Masters.
Justin Rose will have some good news for Jose Maria Olazabal when they meet at this week's Masters.
The 30-year-old Englishman played only six European Tour events last season and failed to make Colin Montgomerie's Ryder Cup team, but he says that being part of Olazabal's side next year is "a big goal" of his.
Rose, twice a winner in the United States in 2010, and Paul Casey, the world number nine at the time, were the two stars Montgomerie chose to leave out after the 'FedEx Four' Rose, Casey, Luke Donald and Padraig Harrington chose not to play in the European Tour's final Ryder Cup qualifier.
Montgomerie is also at Augusta, in his case to do television commentary rather than play, but Rose is not looking to start a fight.
"I don't blame anybody for not picking me," he said.
"It was just a case of 'how did that happen?' and very, very disappointing.
"In a sense I felt it was 'out of sight, out of mind'. I played a lot of good golf, but it didn't count for that much and circumstances went against me.
"I'd have said I was in the team a week or two before qualifying ended, but all credit to Peter Hanson who went to the Czech Open and won and then Edoardo Molinari had to win in Scotland and he won too.
"Guys who do that deserve their spot on the team, but it makes me even more determined to make the next one.
"I've got an awful lot of respect for Jose Maria. Along with Seve (Ballesteros) he has been the Ryder Cup for me in the last 15-20 years."
Unlike a year ago, Rose is back in the world's top 50 and so anticipates playing the minimum 13 events required for European Tour membership this season.
His first Tour appearance actually outside the States, though, will again not come until the BMW PGA Championship at Wentworth at the end of next month.
"I decided not to go to the Middle East because I felt it would be better (to focus on the European circuit) when Ryder Cup qualifying has started up," he said.
That is in early September when there is again a clash for the US-based European stars with the highly lucrative FedEx Cup play-off series, but the change to the qualifying system sought by Olazabal and granted by Europe's tournament committee should help Rose and all those still playing both tours.
More importance is now placed on world ranking points rather than European Tour money during the 12 months of the race leading up to Europe's defence of the trophy in Chicago next September.
Rose's immediate priority, of course, is to try to land his first major and make it an unprecedented European Tour 'slam' of the four biggest titles in the game following Graeme McDowell, Louis Oosthuizen and Martin Kaymer last year.
He hopes his two-year-old son Leo can play a part in him winning the Masters on Sunday.
Rose has led at Augusta three times after the first round and once at halfway and his inability to turn any of those opportunities into a victory had a lot to do with how he handled all the time to kill before teeing off again.
"The first time in 2004 I was up at seven and not playing until 2.40 or something like that.
"I was using up nervous energy all day and while my golf was good I think emotionally I was pretty burnt out.
"A lot of it is experience and I didn't have a huge amount of it at the time.
"Now I have more experience under my belt and I also have little Leo, which helps in many ways. You have a different perspective on things and while that doesn't necessarily make it any easier, it certainly makes it more fun."
– First major winner of the golfing year is American Stacy Lewis, who pushed world number one and holder Yani Tseng into second place at the Kraft Nabisco Championship in California on Sunday.
The 26-year-old joins an elite group who have made a major their first victory on the LPGA Tour. Swede Anna Nordqvist also did it two years ago.
Lewis has an amazing story to tell. Diagnosed with scoliosis at 11, she wore a back brace for more than seven years only to find out the procedure had not worked and she needed surgery.
That news came three months after she had accepted a golf scholarship to the University of Arkansas and she recalls: "I just cried. All I had ever wanted to do was play college golf and I thought it might not happen."
But it did. At the end of her senior year in high school Lewis had a rod and five screws placed in her back to straighten it.
Following surgery she was in a brace for another three months and then endured six more months during which she couldn't bend over or lift anything weighing more than five pounds.
"I had a lot of time to work on my short game," she said.
Lewis played in the 2008 Curtis Cup at St Andrews and was the first player ever to win all five games in the match. It was a sign of things to come, it seems.