RYDER CUP HEROES CHASE OPEN SPOTS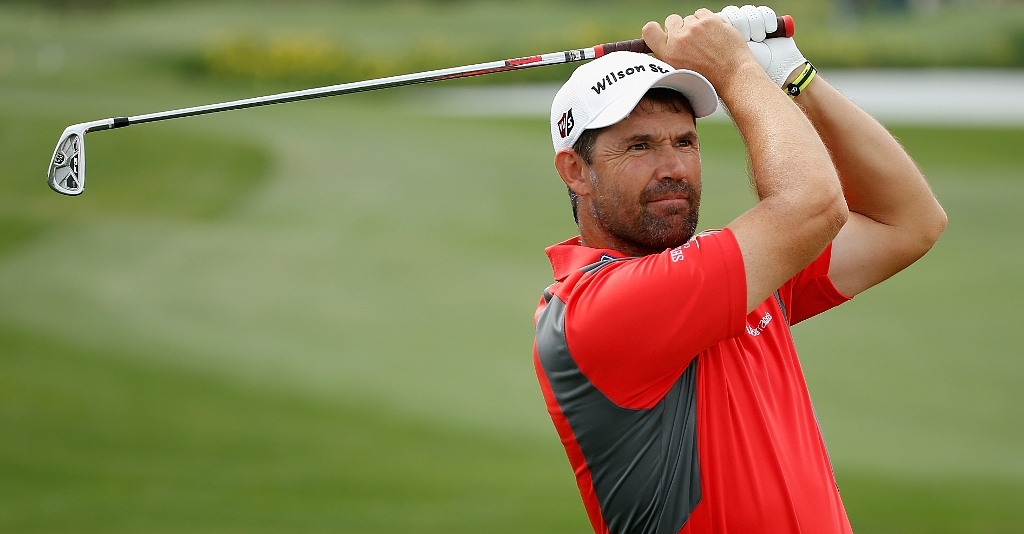 Some household names are running out of time to earn an a place in the Open Championship at Royal Birkdale next month.
There are more than 40 ways of earning a place in the Open Championship at Royal Birkdale next month – but some household names are running out of options.
While the likes of Josh Cunliffe, Adam Blyth, Danny Chia, Benjamin Hebert, Angelo Que and Reinier Saxton have safely booked their spots, a quarter of Europe's triumphant 2006 Ryder Cup side are still not certain to be there.
And nor from across the Atlantic are nearly 20 of the world's current top 100, plus Chris DiMarco, runner-up to Tiger Woods at Hoylake only two years ago, and Davis Love.
Darren Clarke, Paul McGinley and Jose Maria Olazabal are the European Ryder Cuppers whose Open appearance depends on what they do in the next three weeks rather than what they have done in the past.
Twelve months ago it was different. All the K Club heroes were exempt for Carnoustie, but that was a one-year deal. In even years the exemption goes to members of the two Presidents Cup teams – and that does not involve Europe.
For Clarke, winner of the Asian Open in April, and McGinley the next opportunity comes at this week's French Open.
At the end of it the leading two non-exempt players on a mini-Order of Merit which has been operating since mid-May will have secured spots at Birkdale.
Currently holding those positions are Australian Scott Strange, winner of the Wales Open, and Chilean Felipe Aguilar, runner-up to
England's Richard Finch in the Irish Open.
Clarke is £160,000 behind and McGinley £177,000 adrift, which means they have to finish in the top three on Sunday just to have a chance.
If they fail in that, then Sunningdale next Monday beckons, with 120 players competing over 36 holes for roughly 15 places.
Olazabal is in the field there at the moment as well, but whether he plays remains to be seen. The double Masters champion pulled out of the French Open as he continues to fight the fatigue which has bedevilled him since his return in March from seven months out with rheumatism.
It is not quite all over if Sunningdale does not bring success, however. Next week's European Open at The London Club in Kent and then the following week's Barclays Scottish Open at Loch Lomond each has one Open place up for grabs – but only if a top five finish in the tournament is achieved.
Over in the States, meanwhile, there are two qualifying tournaments in Michigan next Monday, two more spots available from their own current form money list running up to July 6 and two further ones from the last two US Tour events before The Open.
Clarke and McGinley, of course, still entertain great hopes of being part of this September's Ryder Cup team in Louisville and it would be a huge blow to them not to be at Birkdale.
Last year at Carnoustie McGinley was lying second to Sergio Garcia after the opening round, but slipped to 19th on one under par. Three under was needed to be in the top 10 and therefore exempt for this year.
His slide to 74th on the Order of Merit at the end of the year meant he could not get in that way either and his world ranking was too low as well.
A three-year Open exemption looked his for the taking when he began the BMW PGA Championship at Wentworth in May with rounds of 65 and 66 to lead by four.
But then came a Saturday 79 and he ended up 10th. The 41-year-old Dubliner has not missed The Open since 1995, but he might this year.
Clarke has been at every Open since he failed to qualify as a 21-year-old Open in 1990 and he has had some chances to win.
At Royal Troon in 1997 he was two in front at halfway after starting 67-66, but finished joint runner-up to Justin Leonard, while four years later he finished joint third behind David Duval and Niclas Fasth at Royal Lytham.
The Ulsterman dropped out of the world's top 200 in the aftermath of his wife Heather dying of breast cancer just before the 2006 Ryder Cup match, but he has shown a real return to form this season and is back now in the top 100.
His 40-foot putt to win in Shanghai was the highlight, naturally, but only four weeks ago he was fourth in the Wales Open and said: "I'm now hitting the ball very, very close to the way I want to hit the ball.
"The way I've been playing I want to keep on playing."
And all his supporters will hope that that includes at The Open – whichever way he gets into it.