RUNNERS AND RYDERS READY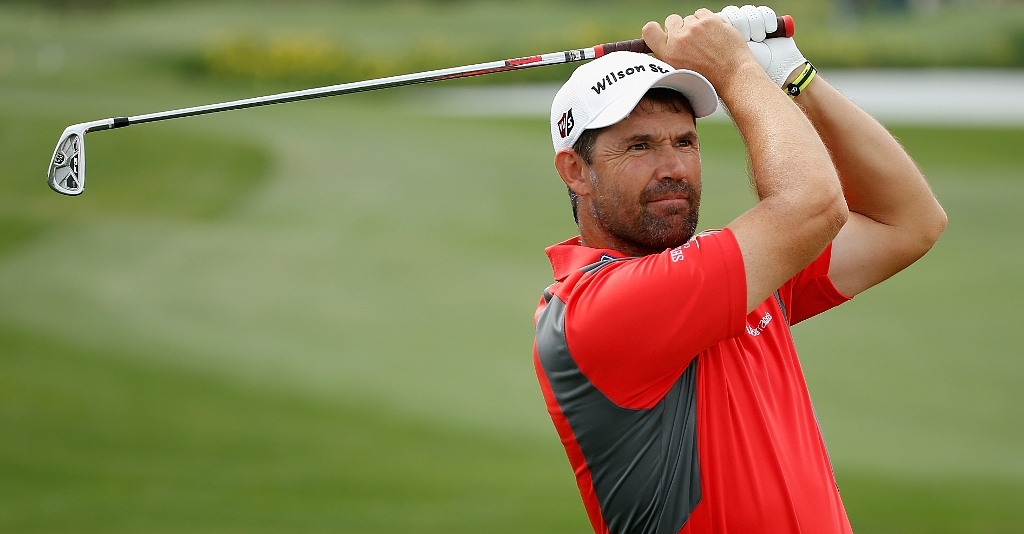 Europe's Ryder Cup qualifying race starts on Thursday. But first comes the guessing game – who might make the team?
Europe's Ryder Cup qualifying race starts on Thursday. But first comes the guessing game – who might make the team?
Colin Montgomerie reckons the 12 members of Nick Faldo's side to defend the trophy in Louisville, Kentucky, next September will come from 35 possibles.
He did not name them, so let's have a go here.
The easiest starting point is to list the 12 who under Ian Woosnam thrashed the Americans by a record-equalling nine points – it could easily have been more – at the K Club near Dublin last year.
They were, of course, Montgomerie himself, Padraig Harrington, Darren Clarke, Lee Westwood, Paul Casey, David Howell, Luke Donald, Sergio Garcia, Jose Maria Olazabal, Paul McGinley, Henrik Stenson and Robert Karlsson.
Not all of them will make it to Valhalla because there are always changes, but is it possible to pick even one out and say they are a definite 'No', regardless of Clarke and McGinley having fallen out of the world's top 100 and Howell struggling badly this year too? It would take a brave man to do it.
In a way, Faldo is that brave man. He has already named Olazabal and McGinley as his two vice-captains, even though he knows they have stated their intention to win another cap.
Halfway into the race, he will have to see where they are and, if necessary, make some contingency plans.
Best device to add to that dozen is the world ranking list. Four more are in the current top 50 and so definitely have to be included in the candidates for 2008 – Justin Rose, Niclas Fasth, Ian Poulter and Anders Hansen.
Rose is the most obvious choice to break into the line-up.
With four victories in 2002, it might appear a surprise he did not play in that September's match at The Belfry.
But that was the year when the two teams were those selected 12 months earlier and unable to compete then because of the terrorist attacks in America.
By the time he came to battle for places again, Rose was struggling to establish himself in the US. Now he is into the world's top 20 and was a contender at both the Masters and US Open this season.
Fasth played in 2002 and Poulter in 2004 and both know they have the talent to earn second caps, while Dane Hansen has twice won the European Tour's flagship event at Wentworth and needs only to add more consistency to his game.
Having come through the US Tour qualifying school at the end of last season, he is down in 137th place on their money list and in danger therefore of losing his card, but curiously that could work in his favour as far as a possible Ryder Cup debut goes.
Hansen has played only nine European counting events so far this year, but if he is back here full-time next season he might be better placed to target one of the five cup spots that come from the Order of Merit rather than the five from the world rankings.
Being in America is what hurt Carl Pettersson so much last time and the same could happen, although Faldo's television commentary duties in the States will at least mean the Swede's skills will be seen more often by the captain.
The same goes for Fredrik Jacobson, Brian Davis and others.
Fourteen more Europeans are in the world top 100 and will be looking to feature in the Ryder Cup race, although that could be asking too much of 50-year-old Bernhard Langer if he divides his time between the main tours and the Seniors circuit.
The other 13 are Pettersson, Miguel Angel Jimenez, Bradley Dredge, Raphael Jacquelin, Mikko Ilonen, Simon Dyson, Peter Hanson, Johan Edfors, Soren Hansen, Markus Brier, Jacobson, Thomas Bjorn and Nick Dougherty. Some have come forward this year while others have gone backward, but everybody starts from scratch in Switzerland this week.
That is 30 names into the mix – and it is not difficult to find five more whose recent form or talent has to make them possibles.
Gregory Havret and Graeme Storm are in the current top 20 on the 2007 Order of Merit, while Thomas Levet, capped in 2004, is coming back to the fore after illness.
Ulsterman Graeme McDowell is eminently capable of hitting the heights and Scot Marc Warren, last season's Rookie of the Year, was the one player Montgomerie did mention by name as capable of climbing into Ryder Cup contention.
Montgomerie said that last Thursday. Three days later, Warren won the Johnnie Walker Championship at Gleneagles.
Others not included here will doubtless feature in the race to a greater or lesser extent and, one thing is for sure, anyone who gets into the hunt will also be getting very rich.
To make the team two years ago, it was necessary to earn more than £750,000 during the 12-month qualifying period. This time it will be more.
And who will those 12 be come next September? I think Rose might be the only debutant and I go for Harrington, Donald, Casey, Stenson, Rose, Poulter, Fasth, Montgomerie, Garcia, Howell, Westwood and Bjorn.