Royal Birkdale Notebook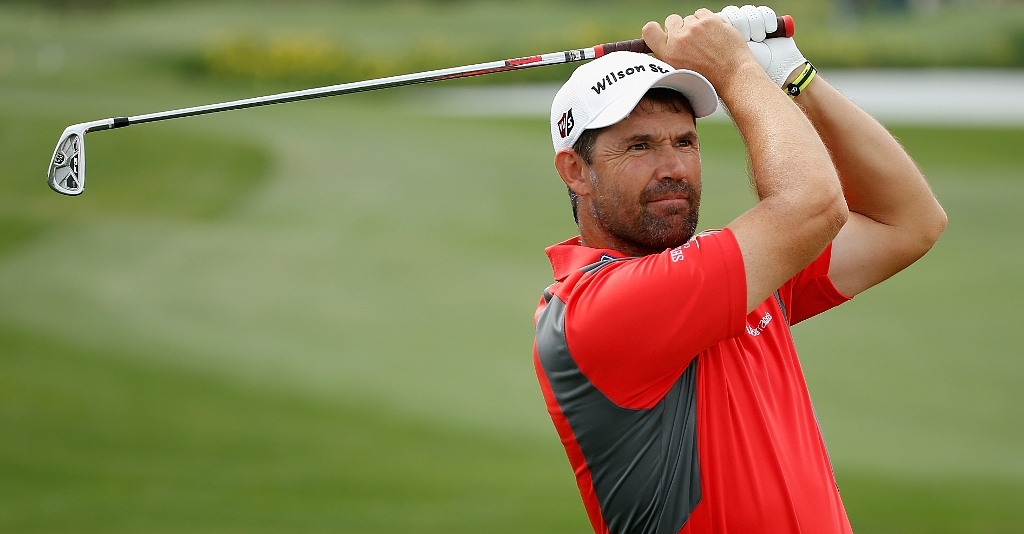 Golf365's Matt Cooper spent an eventful week at the Ricoh Women's British Open. Here's his Sunday round-up:
Golf365's Matt Cooper spent an eventful week at the Ricoh Women's British Open. Check back on his tournament updates:
Sunday – Review of the week
All of these in descending order …
Best dressed
3. Sandra Gal – tall and elegant German goes for stylish outfits and I like the scarves.
2. Paula Creamer's 'football referee' – the lady in black.
1. Anna Nordqvist – just loved the colours and I've got a soft spot for the neckerchiefs too. She grabs top spot for looking good all week.
Shots of the week
3. Suzann Pettersen from the rough on ten on Sunday. A short tee shot so she gave herself plenty to do with the approach. Knocked it to tap-in range.
2. Yani Tseng's final putt – not long but it meant so much to her.
1. Michelle Wie's approach to the ninth on Thursday. The ball was 12 inches above her feet, in a clump of fescue, she had 7-iron to a raised and partially blind green. The ball soared high and came to rest six feet from the flag.
Crowd favourites
3. Kelly Tidy – the local 18-year-old was cheered around the course on Thursday and Friday. When she turns professional European fans will like her as much as Lancashire ones already do.
2. Paula Creamer – the apple pie looks, pink clothes and long socks win men, women and children over. Excellent with her sponsors, she is great with the kids in the autograph area.
1. Christina Kim – young, old, whatever – they love her. "Such a character," "Great sense of humour," "Lovely girl," "A bit mad and loud but wonderful." I heard each and every one of those words. You might think that her boisterous personality might rub some up the wrong way, but the evidence is that she doesn't. The galleries get her.
Performances of the week
Notwithstanding those players at the top of the leaderboard and again in descending order …
3. Pernilla Lindberg shot 86 on day one, double-bogied the second hole on day two and then the deluge came. But she responded by hitting six birdies in the next ten holes. A brave and remarkable effort in monsoon-like conditions.
2. Anne-Lise Caudal fighting through the rain on day two to remain in red figures. It was dark, wet and lonely out there on Friday evening but she stayed in the zone and the event. Unfortunately the mental effort required probably didn't help her on Saturday.
1. In-Kyung Kim was another who had to play through the very worst of the weather on Friday but she managed to last the weekend too. Bear in mind that to play in horrible conditions is one test, but to wake up next morning mentally exhausted and produce the goods again as another.
Best lookalikes
3. Paula Creamer and Princess Beatrice
2. Becky Brewerton and Dennis the Menace (Laura Davies came up with that one after Becky wore a hooped shirt on Saturday)
1. Juli Inkster and Yootha Joyce.
Best line of the week
I mentioned yesterday that Mike Newell the one time Luton Town manager and proud sexist was attending the golf this week (see below). I told a friend of mine this and he then bumped into Newell out on the course. "All right, Mike," he said with a wink. "These girls can play a bit, can't they?"
Saturday
Yesterday's deluge
First thing this morning I have been looking at just how strongly the conditions impacted the results yesterday – and it makes for striking reading.
At the end of the second round 41 players were on +2 or better and just six of them teed off in the final third of the tee times – it was those late starters who were hit by the monsoon-like rain at about for o'clock.
Only two of those six are currently ranked inside the top fifteen: Anne-Lise Caudal and In-Kyung Kim, both on two-under-par and in a tie for eighth.
The other four notable are Brittany Lang and Maria Hernandez (one under par, tied 16th), Stacy Lewis (one-over-par, tied 24th) and Karine Icher (tied 31st).
Footballer spotting
Yesterday Liverpool's captain Steven Gerrard was on the course. Today it was the one time Everton striker Mike Newell.
The fact that a relatively nondescript striker was walking the fairways wouldn't be that interesting if it were not for the fact that Newell, when he was Luton Town manager, became somewhat infamous for doubting the ability of women in a sporting context.
When female referee Amy Raynor failed to award his team a penalty in 2006, Newell argued: "She shouldn't be here. I know that sounds sexist but I am sexist. This is not park football, so what are women doing here?
"It is tokenism – for the politically-correct idiots. It is absolutely beyond belief. It is bad enough with incapable referees and linesmen we have but if you start bringing in women , you have big problems."
Another footballer, Alan Hansen, lives in a house just outside the course boundaries.
Perhaps Newell lives in a cave amongst the dunes.
Yani Tseng Q&A
Here is a little insight into the tournament leader Yani Tseng:
Q: Tell us something most people don't know about you?
A: I am a very good pool player.
Q: If you could have a superhuman power what would it be?
A: Make birdies whenever I like.
Q: Do you prefer to cook, go out or takeaway?
A: I prefer to go out since it's easier. Also, I am not a good cook.
Q: What would you do for a living if not a golfer?
A: Either professional pool player or kindergarten teacher.
Friday
LD & LFC
After yesterday's first round Laura Davies had 24 hours to kill before her second 18 holes. She decided to head to Anfield Road where she blew a few quid on souvenirs from the Liverpool Football Club shop.
Today she continued that theme by meeting up with Liverpool captain Steven Gerrard. She was recently asked by the LET website what her favourite names were. She picked 'Steven' and 'Gerrard'.
Bad draw
Anne-Lise Caudal played in the penultimate group today and undoubtedly got the worst of the weather. Starting the day on three-under par she was in a great position and although a 73 wasn't what she hoped for, it was a superb effort.
"Awesome," said her caddie Peter afterwards. "In those conditions it was worth five-under."
Four people followed the Caudal-Caroline Masson-Jee Young Lee group around all 18 holes: Caroline's mum, Jee's dad and two hockey players from Liverpool – Emma and Rachel – who were converted to golf. An amazing effort in the horrible conditions.
Two stories that demonstrate what Anne-Lise had to go through to shoot her 73: in the middle of the round ("when it was hosing it down," said Pete) the marker's microphone stopped working because it was too wet and on the 12th green there was a huge delay because the green needed to be squeegeed.
Young Swedes
Swedish ladies golf is pretty strong anyway with the likes of Sophie Gustafsson, Anna Nordqvist and Maria Hjorth.
But they have two great young talents in Caroline Hedwall (