ROTATABLE SOLE WILL ELIMINATE PAIN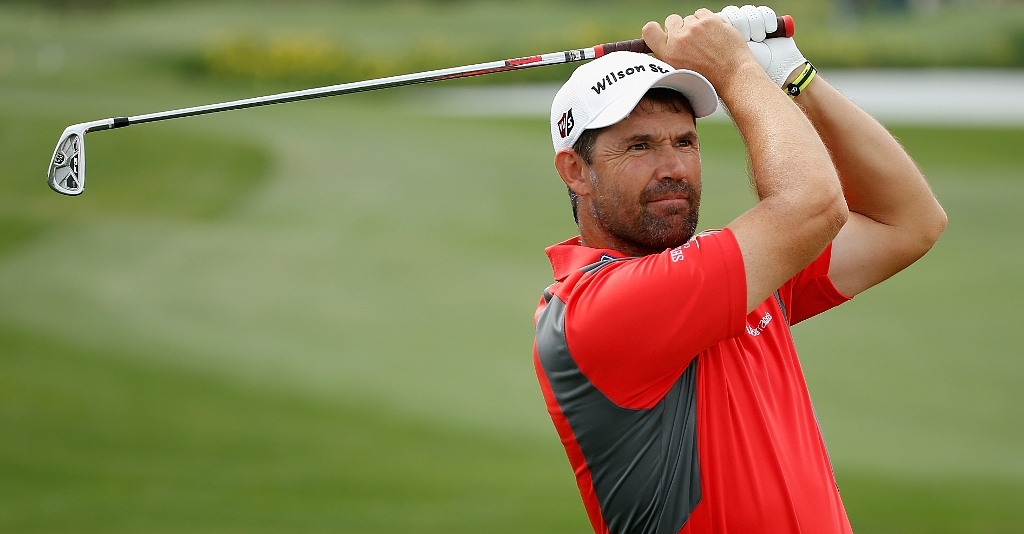 United Golfers Corporation have announced that they are set to unveil a revolutionary new golf shoe with a "rotatable sole" .
United Golfers Corporation have announced they will unveil a revolutionary new golf shoe with a "rotatable sole" at the 2007 PGA Merchandise Show at the Orange County Convention Center in Orlando, Florida, from January 25-27.
Andrea and Frank Drollinger from Pforzheim in southern Germany, say United Golfers have developed and patented a revolutionary new golf shoe that, as "proven scientific tests" have shown, will be the first to prevent and help treat back, hip, knee and ankle pain, torn knee ligaments, meniscus injuries, and Achilles tendon problems.
The second key benefit of this innovative product is that it significantly improves the golfer's swing – by effectively stabilizing the body's center of gravity.
The pivoting movements made by a golfer when wearing conventional footwear are almost completely eliminated since the torsional forces on the knee joint are transferred to a unique turning mechanism on the sole of the shoe.
The inventors have termed this the "stress transfer principle", and it is an approach that is already enjoying great success in winter sports where it eradicates the traditional weight-shift-and-turn action.
This kind of ski now dominates the market, and has practically displaced all other types.
The advantages of the "Free-Release.com" golf shoe have been scientifically demonstrated by extensive trials at the University of Tübingen, supervised by Prof. Veit Wank and Prof. Frank Schiebl, with the support of PGA pro Peter Eisenhuth.
The tests revealed that forces of 270 NM were exerted on the hip, approximately 100 NM on the knee, and 530 NM on the ankle. Using the Free Release shoe, these forces were reduced by up to 99 percent.
"As many golfers suffer injuries through such forces, potential demand for this invention is expected to be immense," says United Golfers.
Tiger Woods, the No.1 golfer in the world, for example, has already undergone knee surgery twice.
"We hope that Tiger Woods will soon be wearing our shoe (at least when practicing), since a third knee operation could mean the end of his career.
"That would be a very sad day for young Tiger and for golf lovers everywhere," added Frank Drollinger, the shoe's inventor.
Ernie Els. who has also had surgery for a torn knee ligament, could completely relieve strain during play if he were to wear the "Free-Release.com" golf shoe .
In fact, a representative study by charitable foundation Bertelsmann Stiftung showed that over 80 percent of golfers suffer pain when using conventional footwear.
United Golfers Corporation will be found at booth number 1515 at the Merchandise Show.