Rose relishes return to St Andrews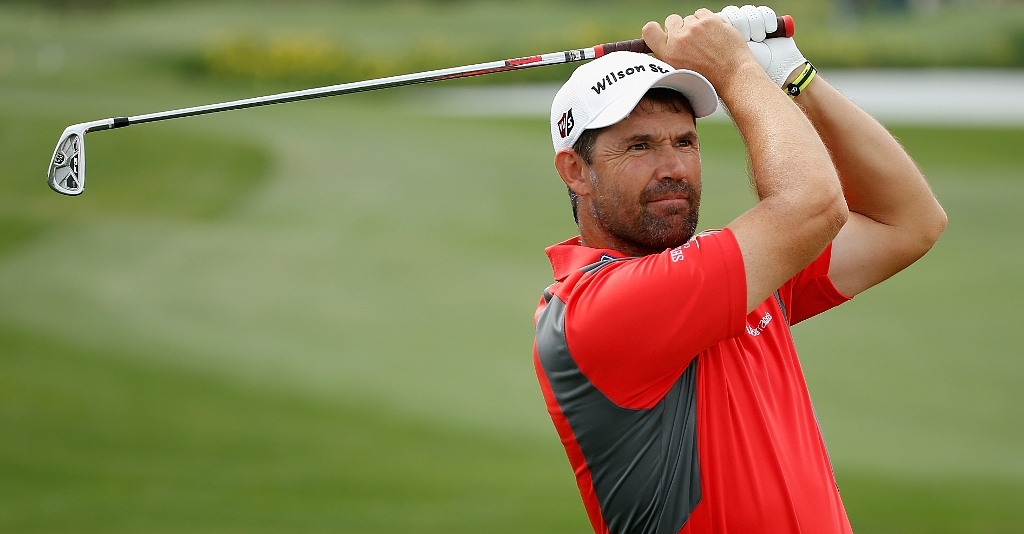 Justin Rose's participation in The Open wasn't confirmed until his AT&T victory on Sunday – now suddenly he's a favourite.
Justin Rose didn't know for certain that he would play in next week's Open until Sunday's US triumph at the AT&T National – but now he is one of the favourites to win it
A second victory in the United States in five weeks – after 161 US Tour events without winning once – makes Rose and US Open champion Graeme McDowell two of the hottest [properties in golf as St Andrews fast approaches.
McDowell will be trying to make it three titles in a row at the Barclays Scottish Open this week, while Rose can look ahead to finally playing an Open at the Home of Golf.
In 1995, aged just 14, he won a local qualifying competition against more than 100 professionals, but missed out at the final qualifying stage and so had to settle for watching John Daly beat Costantino Rocca in a play-off.
Five years later – two years after he had finished fourth at Birkdale while still an amateur, of course – he failed to qualify again.
Then in 2005 he was first reserve and waited close to the first tee all day, but nobody pulled out.
"That was a terrible day," he said.
"I was there from the crack of dawn and you watch all your friends and guys that you know you're every bit as good as teeing it up and getting all prepared for the tournament.
"You feel like a spare part, but it gives you inspiration. You don't want to be that guy – you want to be part of the action."
Not that he feels jinxed by the venue.
"Actually I've got very fond memories," he said.
"I won the Links Trophy as an amateur there, which was probably the performance that got me into the Walker Cup.
"And I finished second at the Dunhill Links Championship in '07 – it's a place I love. How can you not love St Andrews?
"You've just got to stand on the first tee there and you feel like you're part of something special."
Now he will return, certain of a spot this time by qualifying via a US money list which closed this weekend, Rose going through as a result of him bringing his ranking down into the top 20.
Insteads of two he might even have won three titles in just over a month. He led the Travelers Championship with a round to go two weeks ago, but had a poor final day and fell back to 9th place.
"I knew having not closed out (last week) it was important for me just for myself to do it this week," he said after beating American Ryan Moore by one at the AT&T National.
"I felt like I really did put into play the lessons I learned at Hartford. I played much slower and I really felt calm.
"I didn't feel like the nerves got the better of me at all the whole weekend. I felt very much in control of my emotions.
"I think winning on the PGA Tour is a stepping stone to winning major championships. I mean, there doesn't get a much bigger arena than this unless it's a major championship.
"This prepares you. This is great practice.
"I've always felt that a major could come along as my first win – I've always believed that – but this is the progression that I would have expected.
"I established myself in Europe and then it took me a while over here. But a lot has changed in a few weeks."
One thing that has not is that he still needs a wild card into the Ryder Cup as things stand.
There are eight weeks left to change that, but his priority is more simple than the calculations of what he might need to do.
"It's how good can I get at this game. That's a personal challenge and a personal quest really. That's really all I'm focused on and I'm not really worried about where I stack up to others," he said.
Having failed to make it into either the Masters or the US Open the 29-year-old is certainly back in the big time now.