ROSE LOOKS BACK 10 YEARS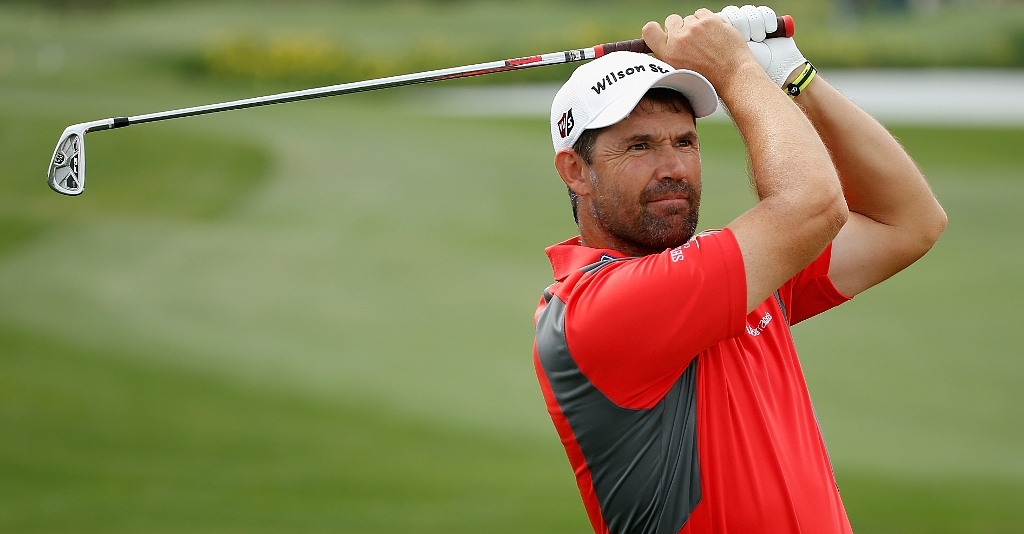 Justin Rose is hoping to thrive off the memories of the 1998 Open when the action at Birkdale begins.
Everybody remembers the pitch-in at the final hole, his last-ever shot as an amateur. But Justin Rose's own memories of the 1998 Open also include a small rodent.
As he prepares for his return to the scene of one of the most staggering achievements in British sport in modern times, Rose cannot help casting his mind back.
Earlier this year the 27-year-old made his first visit to Birkdale since that unforgettable fourth-place finish and one of his rounds was with close friend Adam Scott.
The Australian star's own debut in the Open did not come until two years later and Rose says: "I was kind of going round just telling him stuff, chewing his ear off and boring him about stuff.
"I was saying, 'This is what happened on this hole, this is where I was leading on my own in the third round', and there were some interesting memories.
"Like on the first green in the third or fourth round – I can't remember, I think it was the fourth – a little vole came running out of the long grass and onto the green and didn't really know where to go.
"Everyone was just laughing and what have you, then a week later some old lady knitted a vole and sent it to me as a good luck mascot.
"All these little memories come back when you actually go there and I had totally forgotten about that until I went back to the first green that time."
Asked if he still had the mascot, Rose – who was just 17 at the time – replied: "Maybe, I don't know. I have a huge storage thing of all my old stuff and I hope it is in there."
Not, of course, that it brought any luck at first. Or indeed for a long time.
On turning professional immediately after the Open Championship, Rose missed 21 successive cuts over the course of almost a full year.
Every one of them, naturally, mentioned in the coverage of each event because of his performance at Birkdale.
So tough was the start to his new life that when he was playing a Challenge Tour event in nearby Formby just over a year later – and missing the cut in that too – he was about to pop in at the Open course and could not bring himself to do it.
He recalled: "So much bad stuff had happened I suppose.
"I felt like I didn't want to go in and make too much of a fuss – I just kind of wanted to skulk away quietly and not make a nuisance of myself.
"That's why I waited. That's why it was nice to go back to Birkdale 10 years later and I feel like I could turn up with my head held high. It was a nice feeling.
"I think it is easy for me to say now that I am glad everything worked out and I wouldn't change anything, but at the time to be honest cut number five to 20 is a complete blur – I don't remember anything.
"I did wonder how much different my form would be had that not happened because I was clearly a better player than the golf I was playing through that period.
"It was a bittersweet sort of moment, I suppose, in that it opened a lot of doors for me, but at the same time made my transition into the professional game harder.
"I was trying to sneak in the back door. I hadn't won the British Amateur or anything."
Rose was, though, the youngest ever player in the Walker Cup in 1997.
He said: "I wanted to turn professional quietly before the Tour School at the end of the year, get some experience under my belt and do it that way. That was the idea.
"But then Birkdale came along and certainly my expectations changed and probably everybody else's did as well.
"My game wasn't probably quite ready to deal with that."
Overcome all that he has, though. Four times a winner in 2002 and then, after an almost inevitable further struggle following the death of his father through leukaemia, he climbed into the world's top 10 and to the European number one spot last season.
He has led the Masters on each of his last three appearances there. He finished in the top 12 of all four majors last year.
Maybe that knitted vole did bring good luck after all.