Rose grabs share of the Honda lead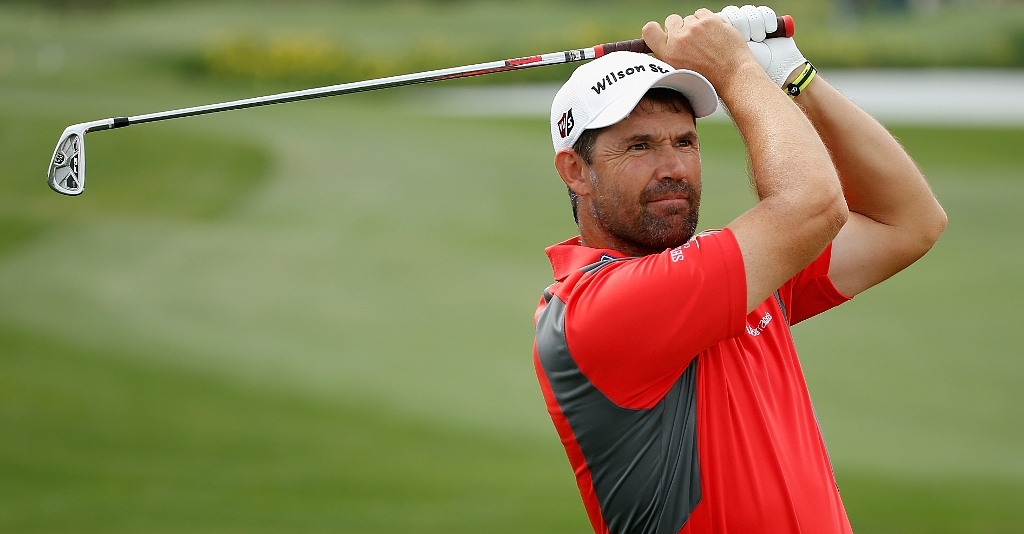 Justin Rose fired a second successive 66 at the Honda Classic on Friday to grab a share of the lead.
Justin Rose fired a second successive 66 at the Honda Classic on Friday to grab a share of the second round lead heading into the weekend.
The tall Englishman was tied in first place with self-confessed PGA Tour journeyman Tom Gillis, who, earlier in the day had taken advantage of a perfect windless morning to equal a course record of 64 that, a little later, was broken by fellow American Brian Harman, who posted a 9-under 61 to get within two shots of the lead.
Harmon was tied with fellow-American Vaughn Taylor and Jimmy Walker, a shot behind Northern Ireland's World No 2 Rory McIlroy and American Dicky Pride who in turn were only one shot behind the leaders and well and truly in contention.
"I've never lead out here after two days but I kind of wanted to do that this week – I don't know why," said Gillis
"I don't want to get too far ahead of myself but I feel like we are going to start knocking on the door. That's how I feel."
Rose, who started on the 10th hole, would have had the outright lead if not for bogeys on the sixth and seventh holes that left him with a four-under 66.
"For the most part I am really happy with my game. I hit a lot of quality iron shots and the difference today was that I just made a few of those mid-range putts to get me up towards the lead," Rose said.
"I've been playing nicely all year and I'm feeling very comfortable with things and have just been waiting for something like this to happen."
McIlory, who can claim the world number one slot from Luke Donald with a win here in the Honda Classic this weekend, was strongly placed after closing out his round with three birdies on his final five holes for a three-under-par 67.
The Northern Ireland star was delighted with his position after entering the closing stretch five adrift.
"I felt like I played another really solid round. I had a couple of chances on the front nine and didn't take them, but I was just trying to stay as patient as possible.
"The bogey on the 13th when I had only a wedge in my hand (he hit it into a plugged lie in a bunker) was frustrating, but the finish was nice."
The 22-year-old US Open champion certainly finished with a flourish, striking a 179-yard approach to two feet on the 14th, rolling in a 15-footer at the next and then finding the green in two on the long 556-yard last and two-putting.
Harmon, a first reserve for the event at the start of the week, turned in 29 and stood on the tee at the par five 18th needing an eagle for 59.
He was in a greenside bunker for two, and although he splashed out to within five feet, he missed the putt.
"Just to have a chance to do something special like that is really humbling and pretty cool," he said.
"I just got it rolling today – it was one of those days where everything bounced my way and I made a lot of putts."
Earlier former world number one Tiger Woods, playing in the $5.8 million event for the first time as a professional, failed to take advantage of the ideal conditions, but did manage to birdie his final two holes and stay clear of the cut for a two-under 68 and one-under total of 139.
World No 3 Westwood, his playing partner, also failed to take advantage of the conditions and was also on 139 after a 1-under 69.
"It was a little bit of a fight today, probably the worst I have hit the ball in months but I managed to score," said Woods, whose mother and son were in attendance.
Graeme McDowell shot a 64 and moved from three over to three under, Padraig Harrington was one further back after a 68, while overnight leader Davis Love, America's Ryder Cup captain, fell back with a second round 72, ironically following his hole-in-one on the fifth in his opening 64 with a double bogey on his return to the same hole on Friday.
British Open champion Darren Clarke was among the high-profile players including Jim Furyk and Thomas Bjorn who missed the cut after a five-over-par 75 second round left him with an eight-over total of 148.
Also heading home this weekend is former US Amateur champion Hank Kuehne, who could only add a 74 to his opening 70 in his first Tournament after five years on the sidelines with a career-threatening back injury which he is hoping a German doctor has cured
TOP 10 LEADERBOARD
132 Justin Rose (Eng) 66 66, Tom Gillis 68 64
133 Rory McIlroy (NIrl) 66 67, Dicky Pride 66 67
134 Vaughn Taylor 68 66, Jimmy Walker 67 67, Brian Harman 73 61
135 Keegan Bradley 67 68, Charles Howell III 68 67, Harris English 66 69