Rose four clear in Illinois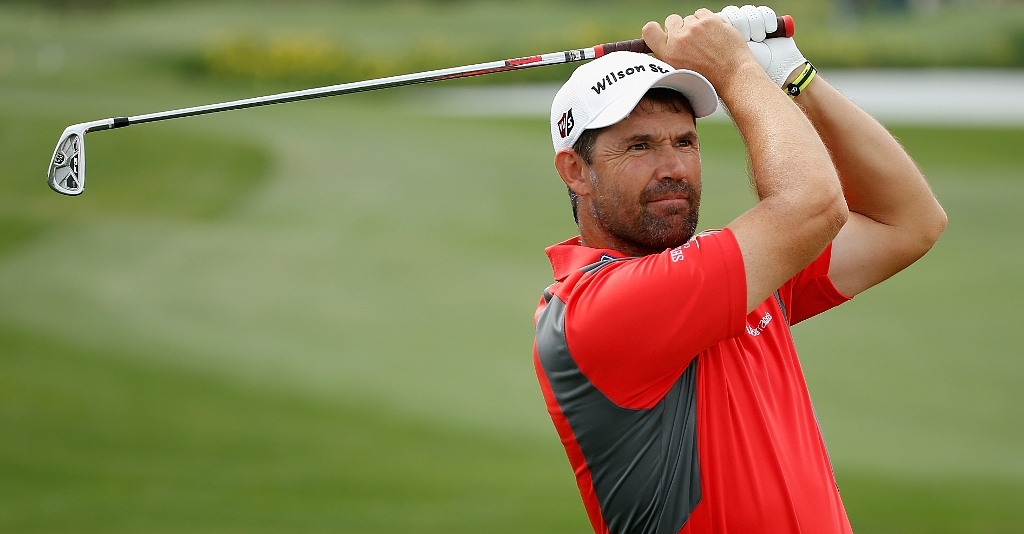 Justin Rose moved four shots clear after the third round of the BMW Championship thanks to a collapse from Mark Wilson.
Justin Rose moved four shots clear after the third round of the BMW Championship in Illinois thanks to a collapse from Mark Wilson.
Rose and Wilson started the day at Cog Hill sharing the lead on 11 under par, but while Rose stayed on track with a two-under-par 69, Wilson suffered a nightmarish six-over 77 that saw him drop back down to seventh place, a full eight shots off Rose's 13 under total.
Rose didn't do anything spectacular on Saturday, but also knew that he didn't need to.
"I was aware today that it was a pretty tricky day and guys weren't going low," he said. "I'm pretty happy to get it in where I was."
The Englishman is wary of letting things slip on Sunday – it's something he's done before in similar situations.
"I've been there a little bit last year – won one, lost one when I was in a situation like this," he said. "So I've got some good experience on which to count on. Just keep seeing good shots and keep playing one shot at a time. I don't think you can get defensive. A four-shot lead isn't really a big enough lead to waste holes."
Rose made three birdies on the day, including back-to-back ones on the fourth and fifth, before dropping a shot on the 12th and getting it right back at 13.
Australian John Senden lies in second place, four shots back after a third-round 70. The Australian needed four birdies on the back nine to cancel out a horror start that including three bogeys on his opening five holes.
But while Senden recovered, Wilson did not.
Starting with bogeys on the third and seventh, a birdie at 11 did not turn out out be a sign of better things to come.
Instead, he bogeyed the 12th and 13th before a double-bogey on the 15th and another bogey on the 16th completed a day he'd like to forget.
The round could have been even worse as Wilson alomst incurred a two-stroke penalty on the 14th when his club grazed the sand as he replaced his ball after marking it to allow Rose to play.
He reported the incident at the time, and had to wait till the end of his round to hear he hadn't been penalised.
"I didn't realise it until I lifted myself up and I saw a mark," Wilson said. "I'm like, 'Oh no. that's my club that made that mark'. So I asked the guys and they deliberated about it and they talked to the USGA about it and they feel good about the decision.
"I couldn't lobby for it at all, I just had to sit there and wait. I'm glad it went in my favour."
Though a double-bogey followed immediately after the incident, Wilson said they weren't connected.
"Nah. I'm a big boy." he said. "I got fooled on the wind at 15 is really all that happened there and I pressed on 16. I just couldn't get any putts to drop."
Geoff Ogilvy and Bill Haas are tied for third place, one behind Senden, after rounds of 68 and 69 respectively.
Webb Simpson lies next on seven under after a disappointing 73 that dropped him down to fifth after starting the day in second. USPGA Champ Keegan Bradley lies a shot further back on six under.
Sergio Garcia and Luke Donald each went round in 67, the best rounds on the day, to climb all the way up to a share of seventh, having started down in 20th.
Donald has recovered from an opening day 75 with rounds of 66 and 67 the last two days.
"I drove it better, high irons better, I putted better, my short game was better," Donald said.
"None of it really worked very well the first day for some reason. I just got off to a horrible start. I'm proud of myself to get back in it and at least give myself a sniff."