Rose blazes into contention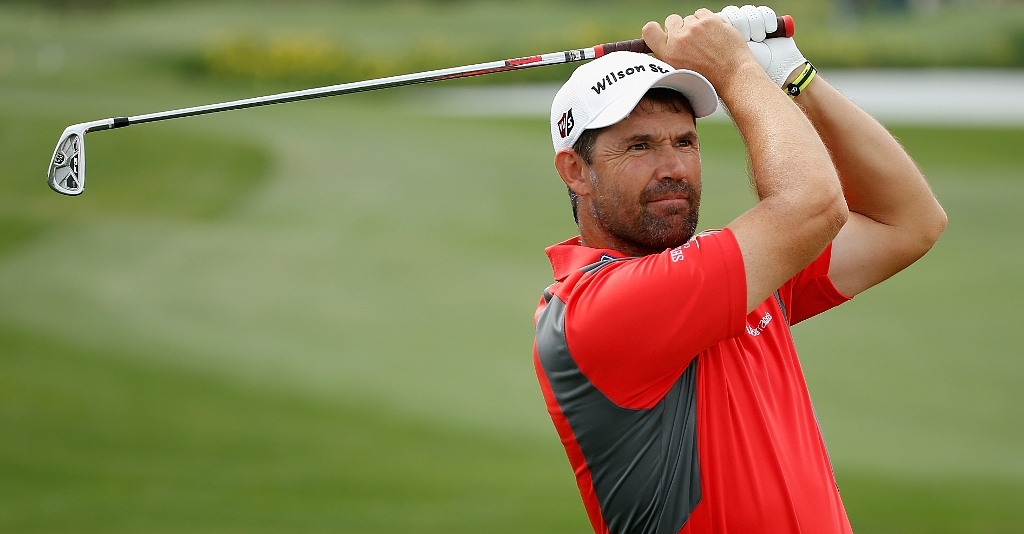 A personal best-of-the-year 8-under 63 has rocketed Justin Rose into the first round lead at the BMW Championship at Cog Hill.
A personal best-of-the-year 8-under par 63 has rocketed Justin Rose into the first round lead at the BMW Championship at Cog Hill Golf and Country Club in Illinois.
And that has put him in with a chance of securing the strong finish he needs in this third leg of the FedEx Cup play-offs to make it into the top 30 who will go through to next week's FedEx Cup finale, The Tour Championship, in Atlanta.
"With nothing to lose", the lanky Englishman came out firing, and playing the back nine first, stumbled only once with a bogey at the 13th in an otherwise stunning round that produced nine birdies and enabled him to equal the record for the tournament's opening round.
He'll go into the second round with a two-stroke lead over Americans Mark Wilson and Webb Simpson, the current leader of the FedEx Cup standings following his victory two weeks ago in the Deutsche Bank Championship.
"I certainly didn't expect this going out there today," Rose told the media afterwards. "It was certainly my best round of the year by a long, long way, and could even be among the top five, top 10 rounds I've ever played for sure.
"I struck the ball as good as I think I've ever hit it."
Rose said his relaxed attitude could have had something to do with his high quality performance.
"I have the mind set I've got nothing to lose this week. That's my strategy. That's my attitude.
"Right now I'm not going to Atlanta so I've got everything to gain this week."
"Guys who are 26, 27, 28, 29th – who have played well all year – they might be pretty tense this week because they feel they deserve to be in Atlanta. For me, I still feel like I can make it a great year."
It was a sparkling breakthrough, to be sure, for a man who until now hasn't been a factor in the race to win the $10million bonanza that will go to the ultimate winner of the FedEx Cup, but it's only the first battle in the ongoing war being waged by the US PGA Tour's very best.
Sitting just outside the top 30 when the day began, Rose will need to finish on top on Sunday, or pretty close to the top, to have a shot at going on to Atlanta next week.
Winner in two of his last three starts, the sizzling Simpson, meanwhile, was able to hold onto his red-hot form coming into chilly Chicago. He shot an unblemished six-under 65 that matched the score of compatriot Wilson, also a two-time PGA Tour winner this season, who birdied the last hole and put the pair just two off the pace.
South Korean KJ Choi carded a 67 to sit four back, followed by American Jim Furyk, Australian John Senden and Colombian Camilo Villegas, who were all on three-under 68.
"It's easy to get caught up and it's easy to get thinking about $10 million and all that kind of stuff," said Simpson.
"The reason we were able to win when we did is that we got to do what we set out to do.
"The more I think about how can we get better for tomorrow, the better I'm going to play."
World number one Luke Donald, who began the day in fourth place on the FedEx standings, had an awful opening two holes and was never able to recover.
Following his two bogeys there was a double-bogey at the fifth and he then strung together 13 straight pars in his birdieless round for a disappointing four-over 75.
Phil Mickelson also had shaky start on a recently redesigned course he has severely criticised.
A double-bogey at the second and bogeys at the fourth and fifth left him at four-over heading for the sixth tee, but in his case, the American left-hander was able to recover with four straight birdies from the ninth that took back to level par – at least until another bogey at 18 put him at 1-over 72 and saw him trailing Rose by nine shots.
TOP 10 LEADERBOARD
(USA unless stated, par 71):
63 Justin Rose (Eng)
65 Mark Wilson, Webb Simpson
67 K J Choi (Kor)
68 Jim Furyk, John Senden (Aus), Camilo Villegas (Col)
69 Zach Johnson, Sergio Garcia (Spa), Geoff Ogilvy (Aus), Chez Reavie, Robert Karlsson (Swe), Hunter Mahan, Chad Campbell, Robert Allenby (Aus), Jimmy Walker, Rickie Fowler