Rory stars, then stumbles in Ireland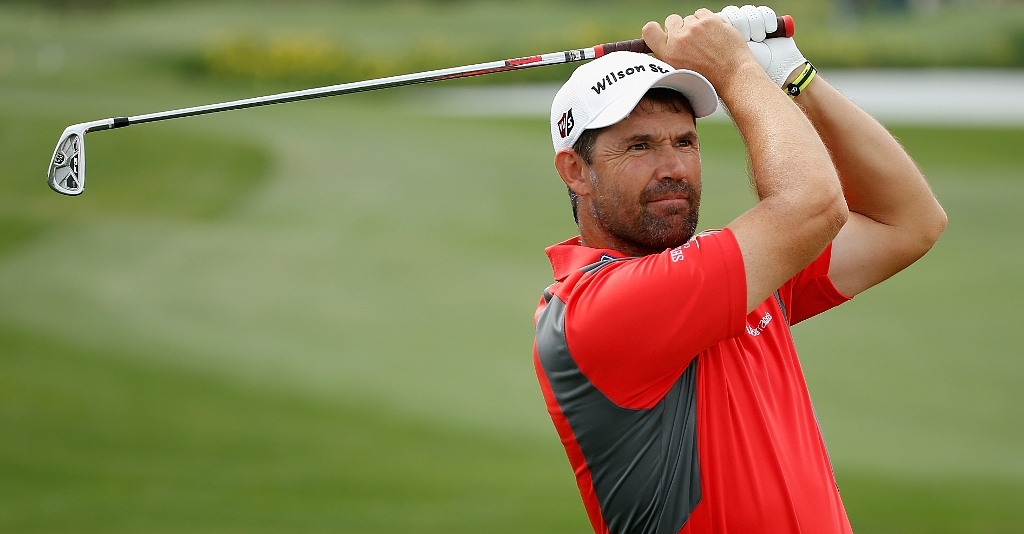 Rory McIlroy was looking as if he might run away with the first round of the Irish Open when he birdied the 10th.
Rory McIlroy was beginning to look as if he might run away with the first round of the Irish Open when he made his fourth birdie of the day at the 10th hole.
At that stage he was the picture of cool confidence as he strode to the 11th tee at four-under and with a two shot lead, but Thursday's first round wasn't going to be as kind to him as he may have thought at that stage.
It had a good few twists and turns awaiting him and by the end of his round, he had lost three shots and tumbled down to a joint 25th place with a one-under 70 on a crowded leaderboard that had at least six hopefuls tied for the early club house lead with four-under 67s.
Ryder Cupper Ross Fisher led the charge in a mix of seasoned Tour campaigners like Australia's lanky left-hander Richard Green, Denmark's Soren Hansen and German journeyman Marcel Siem on the one hand, and with little-known upstarts like Ireland's Colm Moriarty and Swede's Niklas Lemke on the other.
Yes, it's the same Niklas Lemke who appeared from nowhere last week to grab a third place in the Nordea Masters in Stockholm and in fact it was only that strong finish that has earned him a starting place here at Ireland's Killarney Golf and Fishing Club in County Kerry.
Seems that performance may not have been as flukish at it seemed.
But getting back to McIlroy and his latest crash.
The 22-year-old World No 4, clearly trying to take a positive out of another letdown, said he was delighted with the face saving shot he had played at the 14th, calling it "one of the best shots I have ever hit".
Playing his first tournament on home soil since his runaway US Open Championship triumph in June, McIlroy saved par there with a spectacular hook round the trees from the deep rough. It truly was a breathtaking shot.
But by then he was down to three under par after seeing his birdie run come to an end with a bogey at the 11th and how he must have wished he could have whisked up some more magic on the 18th when he went from a fairway bunker into water and double-bogeyed.
Lemke, meanwhile, was overshadowing the Tournament favourite by taking his score to five-under and moving into the lead on the 17th, but he bogeyed the last and dropped back into the chasing pack on four under.
Graeme McDowell, battling to break out of trough of recent disappointments, will not have had too much to get excited about after finishing his first round. The Northern Ireland winner of the 2010 US Open title finished at 1-over, two worse off than fellow Ulsterman McIlroy.
By this time late starters Darren Clarke, playing in his first tournament since his famous victory in the 140th Open at Royal St George's two weeks ago, and three-time major winner Pad Padraig Harrington had both teed off to quietish starts.
Harrington, who, before he teed off, was feeling that after a long winless drought, he may be able to produce some fireworks this week, was 1-under after seven holes, while Clarke was 1-over after six.