Rory set to scoop the pool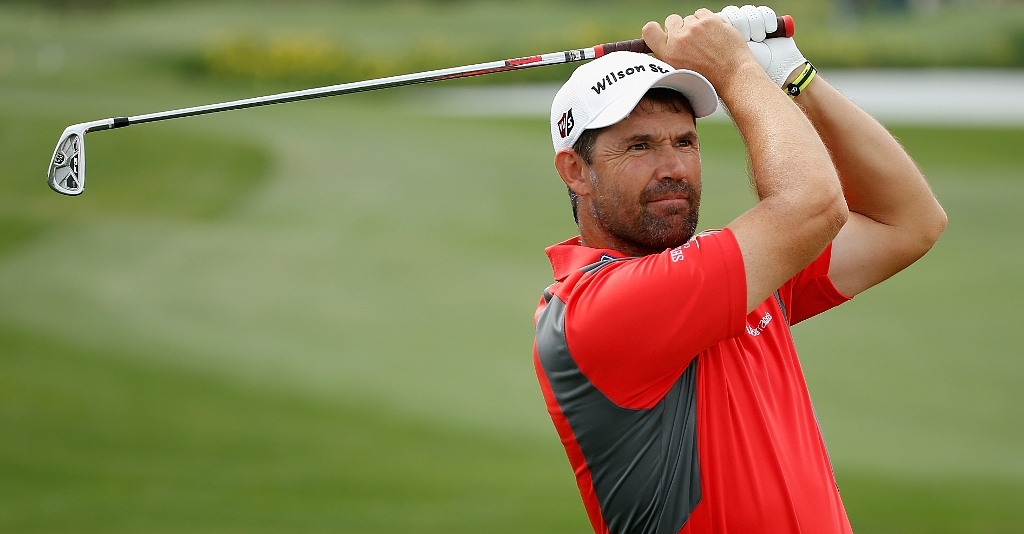 Rory McIlroy, back from his jaunt as a tennis spectator, this week is seeking to use the Barclay Singapore Open to make himself unbeatable in the Race to Dubai.
Right now his US PGA triumph and his six top five finishes on the European Tour this year have earned the 23-year-old World No 1 just over €3,4 million in Europe and put him €764,776 ahead of Sweden's Peter Hanson in the Race to Dubai standings.
And with neither Hanson, who beat him in the BMW Masters in China two weeks ago, nor his next closest Race rivals, Justin Rose and Ian Poulter (Sunday's winner of the WGC-HSBC Champions) in action this week and the next two, the 23-year-old Northern Irishman has every chance on Sunday of putting himself out of sight of the chasing pack heading into the European Tour's season-closing DP World Tour Championship in Dubai in three weeks' time.
With his US earnings of $8 047 952 having already made him unassailable on the US PGA Tour Money List, McIlroy is now set to emulate Luke Donald's unique feat last year of winning the money list races on both sides of the Atlantic, but winning in Singapore this week is another matter.
At the top of his form McIlroy has what it takes to win anywhere at any time, but he hasn't always come back from his jaunts away from golf as highly focused as he might have been and it is no forgone conclusion that he will finally add a first 2012 European Tour victory to his US PGA major and the three US PGA Tour titles he has won this year.
Not with men like the USA's three-time Masters champion Phil Mickelson, Australia's three-time Singapore Open champion Adam Scott and South Africa's 2010 Open Champion Louis Oosthuizen waiting in the wings.
Over the past two weeks of the European Tour's Asian swing, all three have been strong title contenders without winning and you can expect them to have both the form and the will to make it past the post in first place this time.
Scott especially.
The sweet-swinging, broomstick-putting Adelaide native was disappointed that he was not able to defend his Singapore title last year and is clearly keen to make amends this year.
He told the media this week: "I wasn't able to defend the title last year because the tournament clashed with the Australian Open.
"That was a tough call for me because I love this tournament and this golf course so much.
"Sentosa is always in magnificent condition. It is one of the best courses we play anywhere in the world and every time we come here it is immaculate.
"There have been a lot of changes to it since I first started coming here, but it has always been a course that I have felt very comfortable on and I have always been treated unbelievably well by the members here.
"The Singaporean fans have also been great, so it is a tournament that I just love to play in. It does get very hot and humid here and there can be storm delays, but that doesn't take anything away from the enjoyment I get out of playing here."
Clearly Scott is buoyed up for a good week – but he is not the only one.
Another is Ireland's three-time major winner Padraig Harrington who looked to have ended a long slump when he won the recent PGA Grand Slam of Golf, where he played as a late replacement for this year's Open Champion Ernie Els against 2012's three other major winners.
The upbeat Irish icon told europeantour.com in Singapore: "I believe I'm playing really good golf. I see a lot of good things happening and I do believe that I'm turning the corner into a peak.
"You don't know what's going to happen in terms of winning and winning majors. They are not that easy to come by.
"It was pretty tough for me after 2007 and by the end of 2008, it seemed quite easy. I do realise with experience that the wins don't come around as often as you think. I do believe I'm going into a nice period in my career now, and I'm looking forward to some more successes."
England's Paul Casey is in a similar position, coming out of a long spell in the cold following a holiday injury and although he is not saying so, he might finally be on the way back to rejoining fellow Englishmen Donald, Westwood and Rose in the spotlight on the world stage of golf.
In the meantime, Hanson seems to have abandoned his chase in the Race to Dubai.
Although an invitation to play in this week's Singapore Open was held open for him, he has declined it and returned home to his family in Florida.
"I've been on the road three weeks now since playing the India Open, and that's a long enough time to be away from my young family who are more important," he is reported to have said in explanation.
"Yes it's disappointing that it won't sort of add spice to the last few events, but then given the season I've had, winning the KLM Open, playing in a winning Ryder Cup team and beating Rory last week in Shanghai (the BMW Masters), I have to be very happy.
"In the bigger picture, I still have plenty of years to win the Race to Dubai and besides, given the way Rory has played this year, I feel as though he deserves to end the year at No. 1 (in the race to Dubai)."
Poulter and Rose have also returned home to Florida and won't be playing in either of the Hong Kong or South African Opens and will only return to the European Tour again when it hits Dubai for the season's Grand Finale.
Poulter has opted to play in the Australian Masters next week instead of the Hong Kong Open.
The Race to Dubai leaders:
Here are the top 10 front-runners in the Race to Dubai
1 MCILROY Rory NIR €3,407,300
2 HANSON Peter SW €2,642,524
3 ROSE Justin ENG €2,566,323
4 POULTER Ian ENG €2,270,851
5 GRACE Branden RSA €2,081,961
6 OOSTHUIZEN Louis RSA €2,033,391
7 MOLINARI Francesco ITA €1,852,201
8 DONALD Luke ENG €1,838,492
9 MCDOWELL Graeme NIR €1,822,425
10 LAWRIE Paul SCO €1,775,692