Rory not throwing in the towel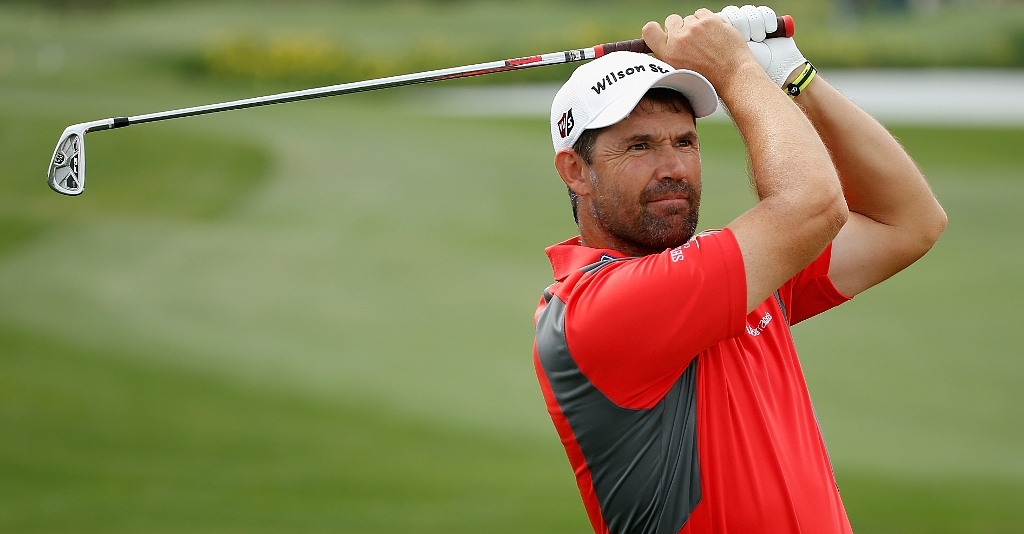 Rory McIlroy's second round has left him even further off the lead at the USPGA Championship – but he hasn't given up yet.
Rory McIlroy's second round has left him even further off the lead – but he hasn't given up yet.
The 22-year-old teed off in the USPGA Championship on Friday despite his right arm still being bandaged up, but failed to match or beat his remarkable opening 70.
He fired a second round 73 that has left him eight shots off the pace on a course where birdies are not easy to find and bogeys lurk in many places for the bold, especially on the closing stretch
McIlroy injured himself hitting a tree root on the third hole on Thursday, but soldiered on, eventually finishing with a level-par 70 that was exceptional in the circumstances.
He went for a scan immediately after his round, which revealed a tendon strain, but thankfully no serious damage.
With no one quite sure if he would continue to play, McIlroy arrived on the practice range on Friday morning only 30 minutes before his tee-off time instead of the usual hour, and spent only 15 minutes hitting balls before moving on to the putting green.
His second round did not begin very well.
Despite a perfect drive down the 10th fairway, his pitch shot spun back to the front fringe and he three-putted from there for a bogey to lie eight shots off Steve Stricker's lead.
McIlroy had taken anti-inflammatory pills and sent his scan back to England for a second opinion.
Cornell Driessen, the Physio who treated McIlroy on the course immediately after the incident, said that, crucially, the tendon was intact and there was not even a partial tear.
And McIlroy's manager, Andrew "Chubby" Chandler, said: "I was in a meeting when it happened. I got a text telling me that there would be a new seven-iron ready for him this morning, so I knew he had broken a club.
"Then I got a lot of texts asking if he was all right, so I knew he had a problem.
"The medical centre we went to were unbelievable. It was shut, but they got a hand specialist and two orthopaedic surgeons there to have a look.
"Rory wants to play and the guys said that if the worst comes to the worst he might be out a week longer."
Asked what he thought about McIlroy deciding to play the risky shot that led to the injury, he added: "Guys play to the limit. If he thinks he can do it he's going to have a go.
"He said the root was a foot in front of the ball. It looked two or three inches to me!
"He's fine. Everybody has a different pain threshold, but I know he winced a lot when he was working on it this morning.
"I can't believe he shot 70 with all that gunge (strapping) on."
Should caddie JP Fitzgerald have intervened?
"He doesn't listen to the caddie anyway!" said Chandler.
Coming off his opening bogey, McIlroy parred the 11th, then managed to get his round back to level par at the par-five 12th, before parring the 13th as well.
Another birdie came at the par-four 16th, but big trouble awaited on the 207-yard 17th, as he put his tee shot in the water and eventually three-putted for a horror triple-bogey six.
Another bogey followed at the third after the turn, leaving him on three over for the tournament, and right on the cut line with five holes left to play.
He managed to stay even for the rest of the round, but at three over 143 after a 73, has probably left him a bridge too far from a second major victory this year.
McIlroy was especially unhappy with his putting afterwards.
Even with a broken wrist I should be putting better than this," he said.
"Yesterday there were a couple of points (moments) where I thought it might have been better to walk in (quit the event)."
"But I wanted to play through and I felt like I'm hitting the ball okay.
"When I woke up this morning (after a hospital scan revealed no tear) it was stiff, but it wasn't as painful."
Of the triple bogey, he said: "I was between six and seven-iron (a new club sent from California overnight after he broke his original against the tree root) and I ended up going with six, but the wind affected it a little more than I wanted it to."
And of the shot on Thursday that injured his arm: "Hindsight is a great thing, but looking back it was a mistake in judgment. I thought I would be able to get away with it."
McIlroy was also asked if his caddie should have prevented him from playing the shot.
"He's my caddie, not my father!" he replied.