Rory and girlfriend Holly break up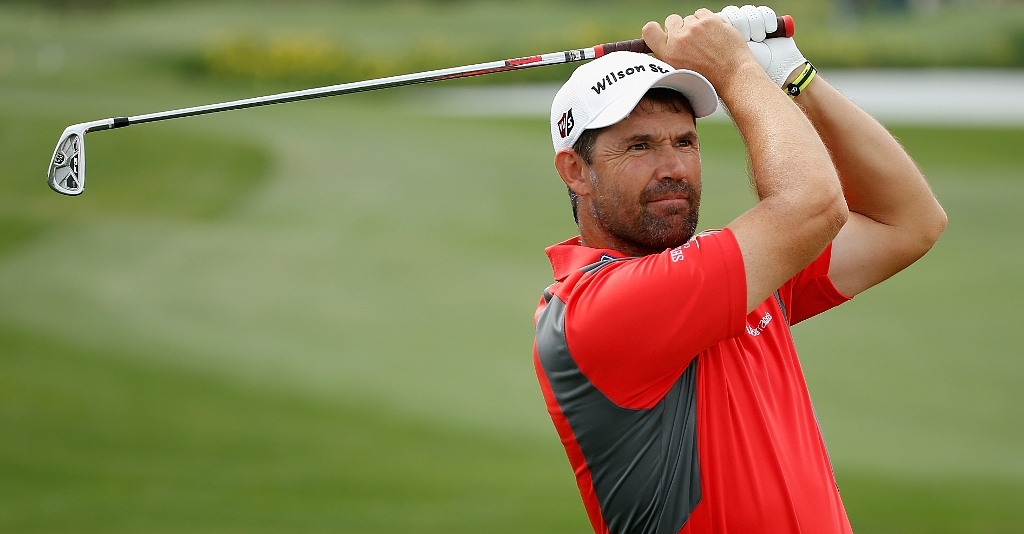 Rory McIlroy broke up with childhood sweetheart Holly Sweeney before he teed off in last week's 140th Open.
Rory McIlroy broke up with childhood sweetheart Holly Sweeney before he teed off in last week's 140th Open Championship.
And that's official.
The US Open champion's management company issued a statement on Monday saying: "Rory McIlroy's long-time relationship with Holly Sweeney came to an amicable end before the Open Championship."
The pair had a period apart earlier in the year, but 20-year-old student Sweeney, a cheerleader for the Ulster rugby team, was at Augusta to greet him after his hopes of winning The Masters were crushed by a closing 80.
She did not attend last month's US Open, where he claimed his first major title by an incredible eight shots and with a record score, but wrote on Twitter: "My fabulous boyfriend has played flawlessly all week!
"Drink up Northern Ireland, he's done us proud! Champagne flowing .?.?. Sooo happy for the curly one! 1st major down, millions to go!"
Last night BBC Television screened a documentary featuring the pair together on his return from Washington.
Inevitably there will be speculation about the broken relationship and fingers will probably be pointed at other high profile golfers like Tiger Woods and Sergio Garcia whose games both seemed to suffer badly after broken relationships, Woods from his wife of the time, Elin Nordegren, and Garcia from his girlfriend, Morgan-Leigh Norman, daughter of Australian legend Greg Norman
The Spaniard, at one time the World No 2 and tipped to become the next Spaniard to win a major, admitted that his split with Ms Norman had destroyed his confidence and damaged his game
She broke the news to him when the couple were in Miami shortly before The Open at Turnberry some two years ago, said, García, 29, and it had caused him to immediately go into a decline.
"It hurt," García told reporters. "It was probably the first time I have been really in love. It took me a while to get over it."
"When I am not feeling happy on a golf course I am not up for it, that is the way it is. You can't do anything about it. I can't do well. Obviously the break-up with Morgan didn't help. You get over some things. Others take a little longer.
"It was her doing, not mine, and it happened the week of Miami. It is unfortunate, one of those things.
Tiger Woods has never admitted that his golf had suffered as a direct result of his split with and subsequent divorce from Nordegren, but whether it was the trauma of losing his family or the spate of sensational reports about his illicit liaisons within other women, that did it, it was clear when he finally came back after a long break that he was not the golfer he used to be.
Injury has served only to worsen his woes, but the hard facts are that since the breakdown of his marriage, he has never won again – anywhere
Let's hope this doesn't happen to Rory McIlroy..
With Tiger on the sidelines and unsure of when he'll next play, the world of golf needs the charisma and brilliance of the 22-year-old Northern Irishman