Rookie upstages LPGA stars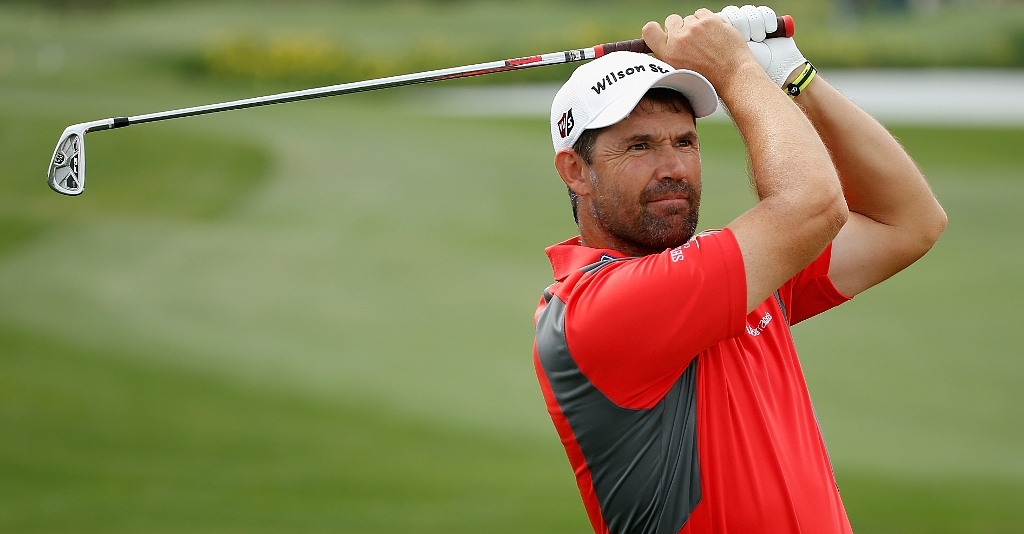 LPGA rookie Jennifer Johnson has upstaged the stars in the first round of the Navistar LPGA Classic at Capitol Hill in Alabama.
Jennifer Johnson, an LPGA Tour rookie, has fired a career-low, 7-under 65 to take sole possession of the first-round lead at the Navistar LPGA Classic on the Senator Course on the Robert Trent Jones Golf Trail at Capitol Hill in Alabama.
She leads 16-year-old Lexi Thompson by a shot and is two clear of Becky Morgan of Wales and Alison Walshe, another unheralded American, who were tied for third, two shots back with 5-under 67s.
World No 1 Yani Tseng, World No 2 Suzann Pettersen and the fast-rising US star Stacy Lewis are lurking dangerously in a seven-way tie for 5th, just three shots off the pace.
Johnson, currently ranked No 208 in the world, was even par through eight holes but a birdie on the ninth helped propel her to an impressive back-nine 30 in tough windy conditions.
She had four birdies over her final nine holes, but the highlight of her round was an eagle at the par-4 15th where she holed out from 150 yards with a 6-iron.
It was pretty windy," Johnson said. "I was trying hit like a 150-yard shot. I hit my 6-iron like I was trying to land it on the front. I thought it wasn't going to be enough. I was like yelling at it to get up, and then it just kind of curved right in the hole and I was ecstatic."
Johnson is playing for a lot more than herself at this week's Navistar LPGA Classic.
She has committed to donating half of this week's winning to this year's tournament beneficiary, the Wounded Warrior Project, and is on track to earning the Project a significantly large paycheck as she bids to improve on a career best tie for 12th at this year's CN Canadian Women's Open.
This after playing a practice round with two Wounded Warriors – Dan Nevins and Joe Caley – both of whom suffered brain injuries in Iraq and both of whom continue to play golf, Nevins despite the loss of both his legs.
The two Wounded Warriors were on hand during Friday's first round to watch Johnson take the lead for the first time in her LPGA career.
"That's given me some extra motivation this week," said Johnson, who began the season with Category 20 status but has moved her way up the list via some good play and has made six of nine cuts this year.
"Hopefully I can keep it up and give a bunch of money to those guys."
Capital Hill's Senator Course re-opened for play on Sunday morning for the first time since it was closed for renovations on June 1.
Lexi Thompson, who sits in second place after her 66, got the chance to fire the first shot on the up-graded course and reveled in it.
Thompson said that she drove with her father to Alabama on Saturday and arrived at the golf course around 08.00 on Sunday morning to get a first look at the changes that had been made, including the resurfacing of all 18 greens and a redesign of the par-5 fifth hole.
"This course is amazing right now," was Thompson's verdict. "It's in perfect condition for us. I was the first to hit a shot out here, so there was no divots or ball marks. Wonderful!"
Thompson, who went on to hit all 18 greens in regulation in the first round, had seven birdies with just one blot on her scorecard – a bogey on the par-3 13th hole – and ranked the round as one of her best ever.
"It's definitely up there," said Thompson, who won the first stage of LPGA Q-School this summer by 10 strokes.
"I just focused on one shot and thought about tempo. Just do that for the next three days and hopefully it'll all go well. But, you know, it was just a great day. I had a lot of fun. I had a great group with Belen and Jane. Just an overall good day."
Tseng played in the easier conditions in the morning, but was not very pleased with her round after she finished with two straight bogeys, three-putting each of her final two holes.
"I was very disappointed," she said. "I missed a lot of putts. I had three 3-putts today. I hit lots of greens, but I just couldn't make that many putts. Hopefully over the next three days I can have more putts."
TOP 10 LEADERBOARD
(USA unless stated, par 72):
65 Jennifer Johnson
66 Lexi Thompson
67 Becky Morgan (Wal), Alison Walshe
68 Yani Tseng (Tpe), Tiffany Joh, Paige Mackenzie, Stacy Lewis, Suzann Pettersen (Nor), Pat Hurst, Amanda Blumenherst