Rookie notches Albatross in Malaysia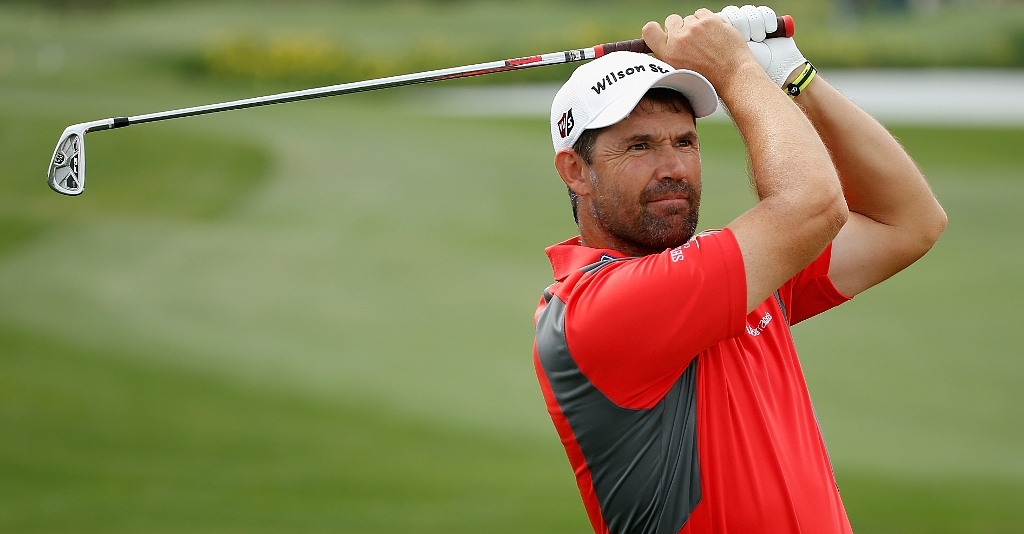 Filipino Ferdinand Aunzo has shot the Asian Tour's first albatross in three years at the the Selangor Masters in Malaysia.
Filipino rookie Ferdinand Aunzo shot the Asian Tour's first albatross in three years during the second round of the Worldwide Holdings Selangor Masters on Thursday.
Aunzo, who earned his Asian Tour card at Qualifying School earlier this year, fired his career first albatross on the par five, 518-yard fifth hole at the Seri Selangor Golf Club when his seven iron approach from 172 yards found the bottom of the cup.
The last albatross on the Asian Tour was coincidently recorded by another Filipino, veteran Frankie Minoza during the 2007 TCL Classic in China. Aunzo's feat was only the 15th ever double eagle recorded in Asian Tour history.
"Wow, really?" Aunzo responded after being told his albatross was the Tour's first in three years. "I'm so lucky, I didn't expect it to go in but it's great that it did
"I was in the light rough after hitting my drive on the fifth hole and my approach hit the front of the green and rolled for about 20 yards before going in," ," the 30-year-old added.
Despite his magical shot, Aunzo is uncertain he will qualify for the last two rounds as his one-over-par 72 left him on five-over-par 147, which is currently the projected cut mark, at the US$300,000 Asian Tour tournament.
He'll have a long wait to find out, though.
Due to a weather delay, round two will only be completed on Friday morning before the halfway cut is made.
"I would trade my albatross to make the last two days, but we will see how it goes. I still have a chance to make it through," he said.
Before play was suspended for the second and final time when darkness prevented an further play in Thursday's second round, three players had secured a share of the clubhouse lead.
Airil Rizman, Scott Barr and Brad Smith all finished four under par at the end of a day that featured a two-hour weather suspension at Seri Selangor Golf Club.
Thai Namchoak Tantipokakul was the on-course leader at five-under through 15 holes thanks to an eagle ( the Thai chipped in at the fifth) and three birdies with his only setback a bogey at the ninth.
"I'm driving it well the past two days which make things easier on this course but the greens are difficult to putt on," said Namchoak.
"It's my first time being on the leaderboard in an Asian Tour event and I feel excited. I'm quite relaxed about it."
Overnight leader Rizman carded a one-over 72 that featured in his see-saw round an eagle, two birdies, three bogeys and a double bogey.
"I wasn't feeling too nice with my swing and pretty much pulled a lot of shots," said the Malaysian.
"I thought I could shoot one under or even par, but I made double on 17. I messed up. I didn't concentrate hard enough and it was a bad mistake."
Smith shot a 69 and Barr an impressive 67 as the Australian duo also moved into contention.
Leading completed second round scores
138 – Airil Rizman (MAS) 66-72, Brad Smith (AUS) 69-69, Scott Barr (AUS) 71-67
139 – Corey Harris (USA) 72-67
140 – Anirban Lahiri (IND) 69-71, Angelo Que (PHI) 70-70, Chris Rodgers (ENG) 71-69, Jay Bayron (PHI) 72-68, Juvic Pagunsan (PHI) 72-68, Mars Pucay (PHI) 72-68, Chapchai Nirat (THA) 73-67
141 – Scott Hend (AUS) 69-72, Pariya Junhasavasdikul (THA) 69-72, Chawalit Plaphol (THA) 70-71, Baek Seuk-hyun (KOR) 72-69
142 – Lin Wen-hong (TPE) 71-71, Keith Horne (RSA) 73-69, Lee Sung (KOR) 74-68
143 – Chinnarat Phadungsil (THA) 69-74, Ben Fox (USA) 70-73, Iain Steel (MAS) 73-70, Adam Blyth (AUS) 73-70
144 – Siddikur (BAN) 71-73, Prayad Marksaeng (THA) 71-73, Jason King (AUS) 71-73, Sung Mao-chang (TPE) 71-73, Peter Cooke (AUS) 73-71, Matthew Rosenfeld (USA) 73-71, Kiradech Aphibarnrat (THA) 74-70, Artemio Murakami (PHI) 76-68, Panuwat Muenlek (THA) 76-68, Kunal Bhasin (AUS) 77-67.