Rookie Nordqvist still in front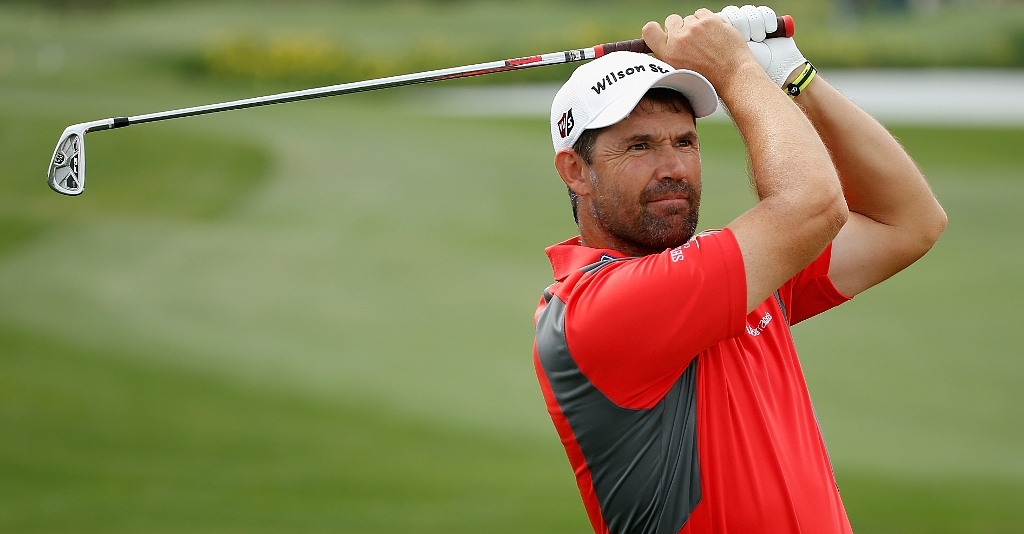 Anna Nordqvist, a raw rookie with only a handful of pro events to her name, is having an extraordinary run at the women's PGA.
It's not too often that a rookie moves from 2nd place on the first day into the the second-round lead and then holds onto it in the third in a major – but that's exactly what Anna Nordqvist has done.
At 2-under for the day and 10-under for the tournament, the ice-cool 22-year-old Swede was one shot in front of Australian Lindsay Wright when play ended in the third round of the season's second women's major, the McDonald's PGA Championship, at the Bull Rock Golf Club in Havre de Grace, Maryland, on Saturday.
New kid on the block Nordqvist still has work to do if she is going to maintain her lead teeing off in Sunday's final round. She still has three holes to play on Sunday morning to complete her third round – but she seems to be getting harder and hard to dislodge.
This after a 2-hour rain delay and the resultant fading light had forced her, Wright and six other players, including Nicole Castrale, who was a shot back in second place on Friday, to pack up early.
A 20-foot birdie putt for the lead at the 15th after the horn had announced that play was ending for the day and that the players should complete the hole they were playing and come back on Sunday to finish their rounds, will have given her a good memory lift heading into her 21-hole Sunday
And it further helped that she was pretty cool about having to be up at the crack of dawn on the crucial final day.
"I'll go home and eat some dinner and go to bed and be up early and play those holes," she said. "Then I'll relax before I tee it up again."
Wright, on the other hand, was not especially happy about having to tee off on Sunday at 7.30 am (local time)
"Obviously there's a disadvantage not finishing today. I mean, I would love to be sleeping in," she said. "But it's going to be a big day, regardless."
Also unhappy at not finishing her round was third-placed Na Yeon Choi, who was about to hit her tee shot on 18 when play was suspended. She threw her ball away in apparent disgust and stormed off the course, three shots off the pace at 8 under
But fellow Korean Jin Young Pak completed her 69 after the horn to come in at 7-under and lead the field in the club-house.
And Castrale?
Although she has won before on the LPGA Tour and is a much more experienced player than Nordqvist, the American 30-something was by far the more nervous of the two in the final pairing and at two-over for the day and just 5-under for the tournament, had fallen five shots behind Nordqvist.
In the meantime there has been very little sign of the hottest pre-tournament favourites.
World No 1 Lorena Ochoa shot a 73 to slip back to a 2-under 214 and trails Nordqvist by all of eight shots, while defending champion and World No 2, Jani Tseng of Taiwan, is a shot better off than Ochoa after a 3-under 69, but is still seven shots behind
World No 5 Jiyai Shin, current leader on Tour of the strong Korean contingent, is the front runner among the top ranking players and at six-under and just four off the pace after her third-round 69, might well be Nordqvist's greatest threat
SATURDAY NIGHT'S THIRD-ROUND TOP 10 LEADERBOARD:
-10 Anna Nordqvist (Swe) 66 70 (-2 after 15)
-9 Lindsey Wright 70 68 (-3 after 15)
-8 Na Yeon Choi (Kor) 68 71 (-3 after 17)
-7 Young Pak (Kor) 69 71 69
-6 Jiyai Shin (Kor) 73 68 69 (-2 after 17)
-6 Kristy McPherson 70 70
-5 Angela Stanford (USA) 70 71 70
-5 Stacy Lewis (USA) 68 72 71
-5 Kyeong Bae (Kor) 70 69 (even after 17)
-5 Hee-Won Han (Kor) 70 69 (even after 17)