Rookie Michael still in front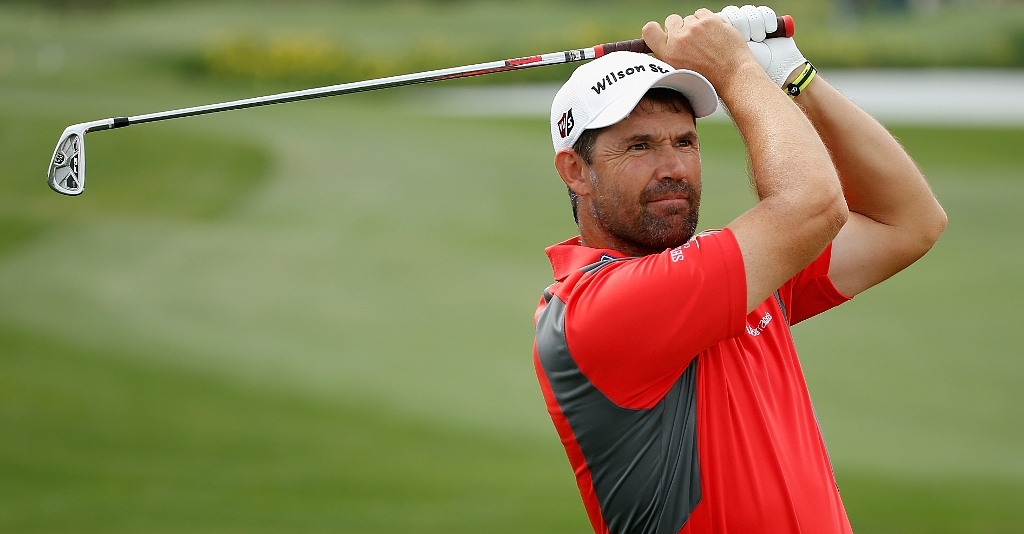 Anthony Michael has recovered from an awful start in Saturday's 3rd round to reatin his lead in the Dunhill Championship
Anthony Michael will face the biggest test of his young career when he takes a one-stroke lead into the final round of the Alfred Dunhill Championship at Leopard Creek Country Club on Sunday.
The Johannesburg rookie, who not too long ago was looking at taking a stab at professional baseball in the US, has done a remarkable job of retaining his lead in this tournament.
And this despite an awful start of two bogeys in his first three holes on Saturday.
As it was, he was able to pull himself together and produce a solid 71 for a total of 10 under par that keeps him one ahead of the field.
Defending champion Pablo Martin of Spain and South Africa's Dawie van der Walt are his nearest challengers on nine under and you can be sure they will be a threat.
Martin produced his usual brand of adventurous golf, posting a stunning two eagles in three holes on the back nine on his way to a 68 as he seeks to become the first back-to-back winner of the Alfred Dunhill Championship.
Van Der Walt, meanwhile, kept himself in contention with a solid 70.
But the man all three of the front runners may be watching most carefully on Sunday could well be Charl Schwartzel.
The slim, young South African star is well placed at three strokes off the lead after shooting a three-under 69, and with a win and three runners-up finishes here the on this never-easy, bushveldt course on the borders of the famed Kruger National Park, he can certainly be considered a threat on the final day.
"I just wanted to get myself in position for the final round, and I've done that. Around this course I know I can make a lot of birdies," said Schwartzel, whose cold putter was really all that kept him from catching Michael on Saturday.
But to this point, though, Michael hasn't made too many mistakes.
"I'm very proud of the way I've managed to keep the lead," said Michael. "I was a little more nervous in the third round, but I eventually held it together and I think I'm learning how to control my nerves and use it to my benefit."
Martin will certainly throw everything at a making a late bid for victory after what he described as a "fighting" third round.
"I played like a dog for too long. I wasn't driving well at all, so I ended hitting my three wood off the tee.
In the end It was a good 68 because it could quite easily have gone the other way as well."
Schwartzel is tied with fellow South African Alex Haindl in fourth place with
Thomas Aiken, who posted a day's best, six-birdie-one-bogey 67, a further two shots back, alone in 6th place on 211.
Best of the Britons were Robert Dinwiddie (71), Robert Rock (75) and David Drysdale (72) who were six shots off the pace in the five-strong tie for 7th.