Rookie Michael edges clear in Harare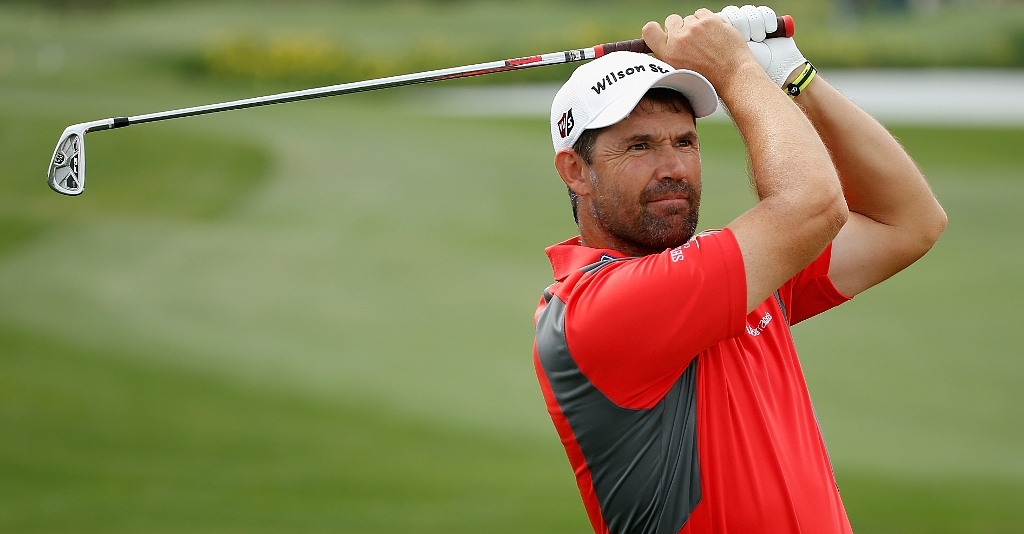 Anthony Michael has Nick Price's brother Tim to thank for his two-stroke, second-round lead at the Africom Zimbabwe Open.
Anthony Michael has Nick Price's brother Tim to thank for his two-stroke lead after Thursday's second round of the Africom Zimbabwe Open at the Royal Harare Golf Club.
He leads by two from seasoned Zimbabwean professional Marc Cayeux, who added a five-under 67 to his opening 64 to finish the day on 15-under for the tournament.
Michael, a 24-year-old Johannesburg Sunshine Tour rookie, played a pro-am round with Price, and he was given an invaluable lesson in how to move the ball round the narrow fairways on the course, notably where to miss if he was going to miss.
The result was a superlative 10-under-par 62 for his second round, with not a single bogey in sight on his scorecard.
"Thanks so much," Michael told Price afterwards.
"I hit a bad tee shot on four, and I knew how to get it out and then get up and down to save my par. And that really maintained the momentum for me,"
He had already had plenty of momentum going for him after opening with three consecutive birdies, but when he celebrated his par save with two more birdies he was well on his way to a commanding five-under 31 through the turn.
It seemed to go a little quite after that, but birdies on 12 and 14 kept him on Cayeux's tail.
The Zimbabwean was not as fast a starter as his rival, with two bogeys to start his round on the 10th and 11th.
Four birdies and another bogey through the first nine saw him turn in 34, and he came home with an eagle, two birdies and a bogey for 33 – and the clubhouse target at 13-under-par.
The eagle three came with a superb 241-yard rescue on the longest hole on the course, the 542-metre sixth. And it was very nearly an albatross too, as his approach actually hit the hole and left him with a four-footer for the eagle.
"As I hit it, I knew I nailed it," Cayeux said. "It pitched right on the front and from where I was, I could see it hit either the flag or the hole."
He didn't feel he hit the ball all that well, but was relieved the day was over after he felt the pressure when he was the first-round leader in his home open championship.
"The bogeys were just silly mistakes," he said. "I just didn't hit the right shots, or I made the wrong decisions."
While he was dissecting his round, Michael, playing behind him, was book-ending his round nicely with yet another run of three birdies – this time on 16, 17 and 18.
Unlike Cayeux, he had no problems with his shot selection or decision-making. "And I'm feeling confident around the greens. "I've been playing confidently for a while now," he said.
Trevor Fisher Jnr compiled his second successive six-under 66 to take sole possession of third at 12-under with a round that included a six on a par four for the second day in a row – this time on the 410-metre 13th.
Eugen Marugi, who shared the opening round lead with Cayeux, had a bit of an up-and-down day after starting at eight-under.
He finished the second round on two-under 70, and was fourth at 10-under for the tournament.
Hennie Otto and Peter Karmis shared fifth on nine-under at halfway.
But all eyes will be on the Michael-Cayeux duel for the third round. And Michael is relishing the thought:
"It doesn't bug me that I will be in the lead group. It's still the same game whether you're two shots back or two shots ahead," he said