Rookie leads US Open into Monday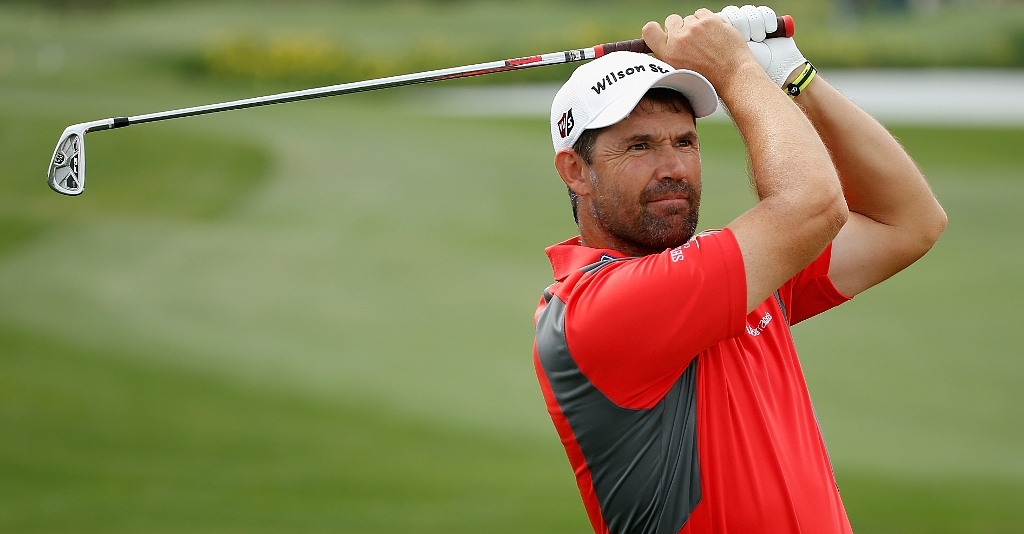 Rookie Hee Kyung Seo was in front when the final round of the US Women's Open was suspended on Sunday.
LPGA Tour rookie Hee Kyung Seo topped the leaderboard at The Broadmoor on Sunday when the final round of the US Women's Open was suspended by the onset of darkness.
Earlier in the day the fourth and final round of this ill-fated, rain-delayed battle at Colorado Springs in Colorado had been suspended in mid-afternoon for more than two hours.
Seo, who had closed with back-to-back 3-under 68s and a 3-under total of 281, held both the clubhouse and overall leads, but 31 golfers were still out on the course when play was halted, and at least three of them were still in with a chance of reeling her in and overtaking or matching her when play is resumed on Monday.
As it was on Sunday night, fellow Korean So Yeon Ryu was just a shot behind her with three holes still to play while US No 1 Cristie Kerr was a further shot off the pace after playing 16 holes.
A second American, Angela Standford, was at even par and three behind the leader and with four holes still to play, also has an outside chance, although she will probably have to produce some closing magic to win on a tough course that hasn't been giving birdies away very easily.
But that's where the threat to Seo seems to end for in truth, there seemed to be no one else in the hunt at this late stage, including the Miyazato's of Japan.
Second round leader Mika Miyazato, who slipped down the leaderboard with a third round 78, is going to need five birdies in five holes on Monday just to match Hee's 281.
And namesake, but the unrelated Ai Miyazato is in the same position
This after what had been a long day of golf for most of the competitors who were to experience delays in play for the fourth straight day.
Third-round play at The Broadmoor's East Course had originally resumed at 6:45am (local time) on Sunday morning after being suspended due to inclement weather on Saturday night.
Only 19 of the 72 players who made the cut had recorded scores in the third round when play was halted.
Seo, who celebrated her 25th birthday on Friday, is attempting to become a Rolex First-Time Winner and the first player from South Korea to win an LPGA Tour event this season.
An 11-time winner in Korea, Seo earned her LPGA Tour card for the 2011 season by capturing the 2010 Kia Classic while she was a non-member. So far this season she has had one top-10 finish in nine LPGA Tour events – a tie for sixth at the Avnet LPGA Classic.
Her career best finish in a major championship so far was her tie for 5th at the 2010 RICOH Women's British Open.
The 5ft 7in Seo, whose nickname since her time on the KLPGA is 'Supermodel of the Fairways', was an elite swimmer from age 4-9, she had to quit swimming due to chronic sinus infections.
She then turned her focus on golf, beginning when she was in the fourth grade, and started competing on the KLPGA in 2006, but she didn't pick up her first win on the Tour until 2008.
Seo will have to wait overnight to find out if she is going to capture her first official win on the LPGA Tour and her first major championship – and she's not taking anything for granted..
"Nobody knows what's going to happen tomorrow," Seo said. "I think they're going to have no wind in the morning, so I'll just pray and wait."
"I did my best, so even if I cannot be winner, I won't mind," she said. "I just did my best, and that's all."
Seo and nearest rival So Yeon Ryu are no strangers. After Jiyai Shin left Korea to play on the LPGA Tour, the two emerged as the top players on the KLPGA Tour.
Ryu, trailing Seo by a shot with three holes to play, is at 2-under-par for the tournament and 1-under through 15 holes and could be in for a restless night.
"I think now is really strong breeze, but maybe tomorrow morning is really great weather and the green is a little bit more soft," Ryu said. "So I think [the delay] is good for me, yeah."
Pushing for her third major World No 2 Kerr, who won her first US Women's Open in 2007, entered Sunday afternoon's final round in a three-way tie for the lead with Ryu and Angela Stanford at 1-under-par.
After going even-par through her first 16 holes, Kerr now sits two strokes back from the lead with two holes remaining in her round and needs two closing birdie on Monday if she is to force a play-off.
"I have two holes left," Kerr said. "The tournament is not decided yet. I think she's over there celebrating. We all have a chance. There are two accessible pins on 17 and 18. I'm playing great. I'm going to go out and swing for the fences and hopefully tie it up."
n the LPGA Tour. Her best career finish in the U.S. Women's Open was a tie for second in 2003. It's one of two top-10 finishes that Stanford has recorded in 10 previous appearances at the U.S. Women's Open.