Rookie Brooks leading in Iowa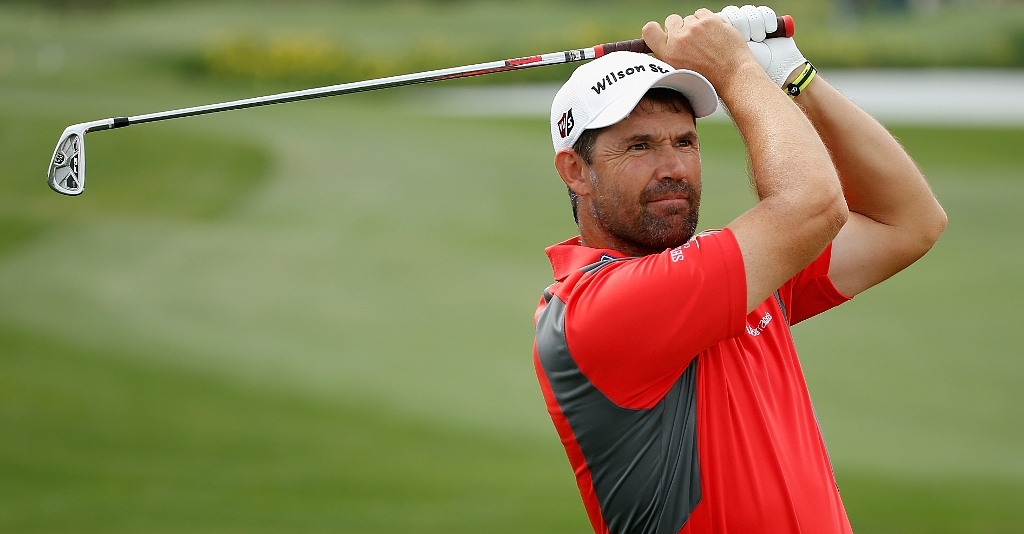 Mark Brooks, who leads the Principal Charity Classic, came within one putt 10 years ago of quitting pro golf.
Mark Brooks, who leads the Champions Tour's Principal Charity Classic, came within one putt 10 years ago of quitting professional golf.
He never did – and on Friday he went out at the Glen Oaks Country Club in West Des Moines, Iowa, and shot a sparkling 6-under 66 in warm, blustery weather that has given him a one shot lead over seasoned Champions Tour competitors March Calcavecchia, a fellow American, and Australian Peter Senior heading into Saturday second round of this 54-hole event
"Looks like I'm stuck playing golf for the rest of my life," the Champions Tour rookie joked before hastily adding, "which is all right."
Brooks had said after the third round of the 2001 US Open that if he won the tournament, he'd retire.
He came desperately close, losing to Retief Goosen in the 18-hole playoff.
Brooks would have won if he hadn't missed his par putt on the 72nd hole.
A little later, Goosen also bogeyed the hole to create the playoff.
"I was young enough then I could have done something else," Brooks said. "Now I'm not."
He is a youngster in over-50s golf, though, having only joining it in April and he had been finding it a bit of a struggle until Friday's leading taking 66 highlighted by a 60-foot putt for birdie on the par-5 17th hole.
Calcavecchia stayed close by conquering the three par 5s, making an eagle and two birdies while Senior did it with had four birdies in a bogey-free round.
Defending champion Nick Price and money leader Tom Lehman are three shots back in the next group on 68.
Teeing off at Glen Oaks, Brooks had failed to break 70 in his last eight Champions Tour rounds and only last week shot an 81 in the third round of the season's second major, the Senior PGA Championship.
Brooks, who hasn't won since beating Kenny Perry in a playoff at the 1996 US PGA Championship, had little trouble in the 90-degree heat and gusts that blew up to 25 mph.
He's accustomed to wind at his home in Fort Worth, Texas, and said the key to playing in a stiff breeze is really pretty simple.
"You've got to hit it really solid. If you hit it really solid in the wind, you can play golf. A solidly struck ball is going to be less affected."
said Brooks whose only poorly struck tee shot resulted in his lone bogey, at the par-4 10th.
Calcavecchia stepped onto the last tee at 5 under, but his sand wedge from the fairway left him below the lip of the green and he made a bogey.
"It's a good score," he said. "It wasn't easy out there today. At least I got by the par 5s and played those well and got a good score out of it."
Price, who coasted to a four-stroke win here last year, made bogey on two of his first eight holes. But he came back with a birdie on No. 9, then added four more birdies on the back.
Lehman, who has already won three tournaments this year, stood 1-over after eight holes before he finished with four birdies on the closing stretch.
On his 57th birthday, Hale Irwin, who owns a record 45 wins on the Champions Tour, shot a 2-over 73.
Top 10 leaderboard
65 Mark Brooks
67 Mark Calcavecchia, Peter Senior (Aus)
68 Joey Sindelar, Tom Lehman, Bob Gilder, Jeff Hart, Rod Spittle (Can), Nick Price (Zim), Bobby Wadkins, Tim Simpson.