ROCKCLIFFE HALL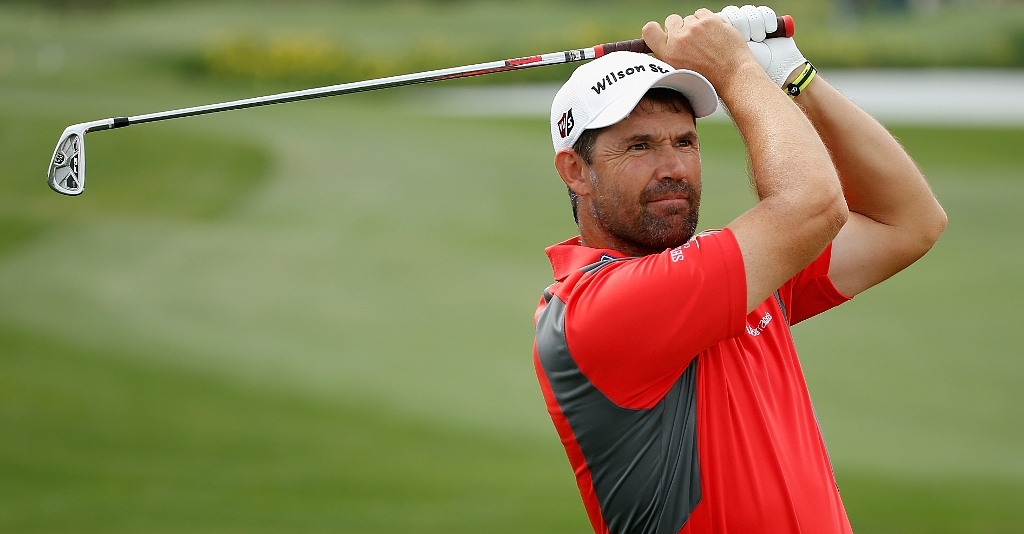 Graeme Bailey and Mark Kendall head to the North East to check out Rockliffe Hall's outstanding new golfing facility.
Graeme Bailey and Mark Kendall check out Rockliffe Hall's oustanding new golfing facility
Rockliffe Hall has certainly thrown down the gauntlet, challenging not just courses in the North East but around the country. The new course, situated in the Tees Valley near Darlington, is a masterpiece.
Located at Hurworth and on the same complex as Middlesbrough Football Club's training HQ, Rockliffe has been over two years in the making.
At 7,879 yards off its 'Gold Tees', Rockliffe is the longest golf course in Europe and, with the overall development costing upwards of £50million, it is also one of the most expensive ever built.
The fact Rockliffe has been allowed to mature is a major plus point, indeed if you had not been told only the array of baby trees in the already shockingly tough whispy grass would give it away.
When you arrive at Rockliffe you are greeted by the friendly golf team who take your clubs from you to clean as you park up a few hundred yards away.
You could be forgiven for thinking this kind of touch is reserved to carry favour with media visitors, especially those known to be reviewing the course.
However, that is not the case with Golf Director Ian Knight explaining that this perk is reserved for everybody. "The service is something we feel is a special touch, and will be available for everyone, be it members, hotel guests or day visitors."
Knight proceeds to show us round the distinctly tasteful club house, complete with grass roof which serves to hide the structure almost completely until you actually approach it.
Everything is completed to a phenomenally high specification and yet it is not over-stated, it has just a stylish, elegant yet laid-back feel that seems to sum up the whole club. It really sells itself.
As we are shown around the academy just a few hundred yards away, the experience Rockliffe is about to offer begins to hit home.
We are shown around the beautifully appointed range – complete with fully prepared grass tee area – together with one of the most hi-tech teaching bay surely available in the country; numerous cameras, computers, digital screens and a retractable cover to ensure it is useable in the winter.
But one thing missing from the range is the inevitable token machine. Why? Well it's another part of the Rockliffe experience, the range is free. Members can come and hit 1,000 balls a day if they so please, whilst guests and day members can do the same before they tee off.
Too good to be true? You might think so and we certainly were as we arrived back at the club house via a good long gaze at the daunting-looking 18th.
And strangely enough that was about all we could see as, even though we were an hour into our stay, we had yet to encounter another golfer. But this is another part of the Rockliffe scheme – as sales manager Jonny Mould explained.
"The whole experience of Rockliffe is just that, we want it to be an experience. So that means no hanging around on tees waiting and taking hours upon hours to get around, that is why members will be limited – initially to around 300.
"We want people to come and play, simple as that – we have a magnificent facility and that is what we want them to enjoy."
Interesting thought, we all raised an eyebrow at the limitation, but the appeal of coming to play on a Saturday or Sunday in the peak of summer and not waiting for a tee is surely worth its weight in gold.
Talking of membership, we could not avoid the question – how much for the right to play Rockliffe?
Well membership is around £2,000, which might sound a lot, but as pointed out to us it equates to £20 per round if you were to play twice a week.
But that won't be possible I hear you say! Think again.
"We will not be having any winter tees or winter greens," confirmed Knight. "The course has been designed in such a way that, with all the drainage work, we will not be bringing them in making the course playable all year around."
So to the main event and we are transported round to the first tee box in gleaming new buggies. A short debate ensues as to which of the five tee areas to use, predictably Gold and Black are summarily dismissed, and in the end conservatism wins the day as yellows are selected ahead of the whites.
In hopeful mood we ponder whether the course record could be under threat given the course is only a matter of days old – but alas the neighbouring football community had seen to it that the best score would not be under threat with Middlesbrough midfielder Gary O'Neil already having posted a superb 69 off the yellows.
The first hole is nice-looking opener. Down the left is the ninth fairway intersected by a mini-forest of very well matured trees, something the course designers have used throughout and a feature that would certainly come into play in the hours ahead.
On the right stretches the 18th fairway, but with some treacherous long rough providing a formidable boundary from the first.
The whole course, as we find out to our peril, is bordered by long wispy grass, reminiscent of any Championship links.
With relatively successful tee-shots launched, it's into the buggies and down the fairway where we come across the first distance markers.
Now Rockliffe has no 150 markers, no 200 markers – so what do we do? Well you use one of the near 50 sprinkler heads on every fairway. Each head has its own individual yardage on it so no matter where you end, provided it's on the cut stuff, you are never more than 10 feet away from an exact yardage.
A simple yet invaluable touch… not that it does much good as two of our four approaches find the superbly cut greenside bunkers. Half the party think the bunkers look wonderful, a veritable work of art, the other half have to try and play out of them! First hole, bunkers included, is negotiated and we halve in five.