Rock shares lead in Spain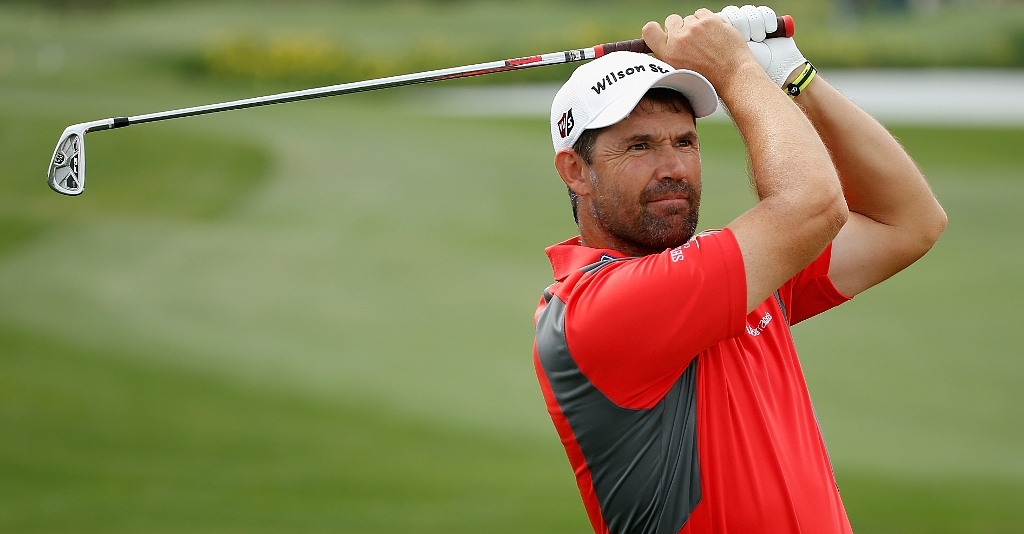 Robert Rock changed his caddie for the first time in years, and grabbed a share of the first-round Open de Andalucia lead.
Robert Rock changed his caddie for the first time in years, and grabbed a share of the first-round Open de Andalucia lead.
Rock went round in five-under-par 65, joining fellow Englishman Jamie Elson, and Swedes Johan Edfors and Rikard Karlberg at the top of the leaderboard.
It was the 33-year-old's first time playing alongside new caddie Andy Forsyth, and the change seems to have reinvigorated his game. After years with previous caddie, Jamie Lane, Rock felt like he was ready for a change.
"Things had got a little bit stale," he told europeantour.com
"We got on fine, but nothing was really happening and a change was probably the easiest option.
"I've been playing good but not getting on any run of birdies or building any momentum."
Until today, that is. Rock came to life on his final eight holes, birdying five of them for a front nine of 29 to rocket up the leaderboard.
Rock's best finishes on the European Tour are three runner-up placings, though for the last one he received the winning cheque, as it was amateur Shane Lowry who beat him in a play-off at the Irish Open in 2009. In nearly 200 starts, he is yet to taste victory.
Fellow leader Jamie Elson is another name many might not remember. Though part of a winning Walker Cup team back in 2001 that also featured Graeme McDowell and Luke Donald, Elson no longer has a full card, and is only playing because of a top-10 finish last week in the Sicilian Open.
That may sound like a long time, but Elson is still only 29 years old, and acknowledges his first exposure to the professional ranks might have come a bit too soon.
"The first time I had a card was 2004 and perhaps it came a bit early for me. I didn't really know what I was doing," he said.
"My fairways hit stats last year were abysmal and that's why I lost my card, but I went over to the States over Christmas and made some really ground-breaking changes, so I'm delighted."
Edfors made a similar late run to Rock, birdying four out of his last seven, and will be looking to add to his three Tour victories, all of which came back in 2006.
Karlberg is playing on an invitation, though if he had not still been a Challenge Tour member last November when he finished third in the Singapore Open, his prize money won would easily have seen him qualify.
A further five players, Jeppe Huldahl, Paul Lawrie, Tetsuji Hiratsuka, Raul Quiros and Florian Fritsch, are only one shot behind the leaders.
Pre-tournament favourites Alvaro Quiros and tournament promoter Miguel Angel Jimenez could only manage 71 and 72 respectively.