Rock ends long wait for victory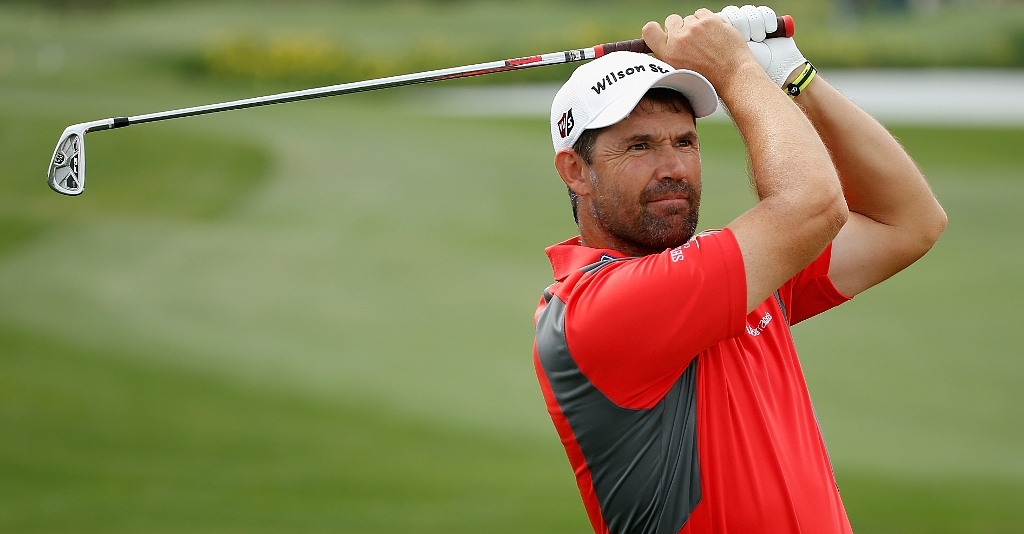 After nine years without success, Englishman Robert Rock finally secured his first victory at the BMW Italian Open.
After nine years of trying, Englishman Robert Rock finally secured his first victory at the BMW Italian Open.
The 34-year-old achieved a wire-to-wire victory, closing with 67 on Sunday to finish on 21 under, one shot clear of Thorbjoron Olesen and Gary Boyd.
Rock had to work had for his victory in the end, on a day when the Royal Park I Roveri was receptive to low scoring and plenty of birdies.
21-year-old Olesen made the most of the conditions, and by the time Rock had teed off he had already completed the front nine in 29 shots, eventually carding a 10-under 62 that really put the pressure on Rock and the other leaders.
Olesen's charge seemed to cause some extra nerves for Rock, who started badly with a bogey at the third after he could not get up and down.
But he soon found his form again, rolling off four consecutive birdies starting at the fifth, and added two more birdies on the 10th and 11th holes to retake the lead.
Rock must have started having visions of yet another runner-up finish (he had one at this very event only two years ago) when he bogeyed the 12th, but he responded strongly with a 15-footer for birdie at the 13th.
At the same time, Boyd finished up his round, a 66, with a birdie at 18, putting him alongside Olesen.
Needing only pars for the remainder of his round, Rock almost came unstuck at 17 when his tee shot went way right into the trees, but he managed to make it back to the fairway and then bravely pitched to 12 feet and holed the clutch par putt.
"I have been waiting a long time to be even in with a chance of doing this," Rock told Skysports.
"I played good today so I am very happy.
"It's a fantastic feeling, it's one of my favourite courses now. Since they changed the venue I have done well here.
"I was expecting to do well this week but not really expecting this."
Boyd was pleased with his second place finish, after a poor start to the season so far.
"I saw Olesen was 19 under par when I had played nine holes and knew I could have a chance," he said. "He birdied the last and I knew the target was 20. Rocky was making a few birdies and I played the last five holes really well under the microscope. Hit some loose tee shots but scrambled well."
Olesen reflected on a dream round that almost proved enough for the win. He started with birdies at the first and second holes, and then eagled the third to really get things going.
"It was amazing to start with two birdies and then holed my second shot for an eagle at the third," he said.
"I think it's the first time I've holed a full shot in a tournament so it felt magic. 23 putts today – I spoke to Thomas Björn after my third round and he gave me a little lesson, so thanks Thomas!
"My golf has been good last week and this week. I found something in my swing."
Scotland's Pete Whiteford finished fourth on 19 under, one ahead of Dutchman Joost Luiten.
"Three top-tens are unlike me. Normally it's two missed cuts, but the form's there," said Whiteford.
"I was on Challenge Tour for five years – I think I had honorary membership – and also played the EuroPro Tour. I served my time and hopefully we don't look back.
"They were great fun but this is where I want to be. My game's come round the last month or two and I was looking for a high finish this week rather than getting money to keep my card. That's done and dusted now and I can press on now."
The largest galleries of the day were reserved for the local favourites in Turin, Francesco Molinari and 18-year-old star Matteo Manassero, but neither could mount a serious challenge on the day, eventually finishing in a tie for eighth place.