Rock edges ahead in Turin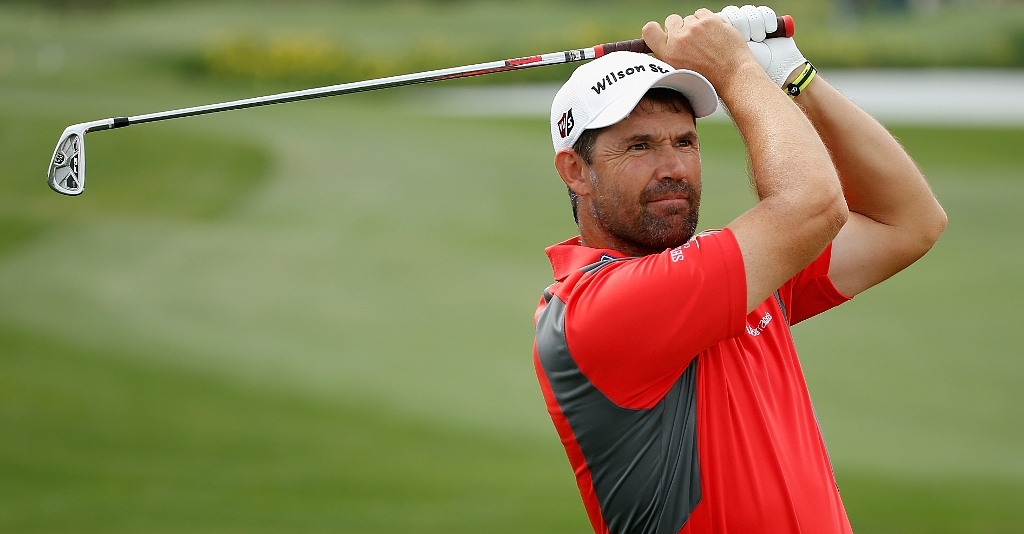 Englishman Robert Rock will take a one-shot lead into the third round of the BMW Italian Open.
Englishman Robert Rock will take a one-shot lead into the third round of the BMW Italian Open.
Tied for the overnight-lead with countryman Chris Wood, Rock shot a four-under-par 68 to move to 12 under par and grab a slender one-shot lead over Wood and Dutchman Joost Luiten at Royal Park I Roveri on Friday.
The 34-year-old Rock, still chasing his maiden victory on the European Tour, was pleased with his round on a day that saw an 80-minute delay due to bad weather.
"I putted really well yesterday but today I hit a few that came up short of the hole," Rock told europeantour.com.
"If I am watching it from halfway it's usually pretty good. I hope I can keep this feel for the next couple of days here and take that into the US Open next week – that would be great. I'm excited about playing the US Open. My long game can handle it, but can my putting stand up to it as well?
"All I can do is work hard and keep practising and hope that a win will eventually happen. Some people manage it straight away and some take a bit of time and I've passed 200 tournaments now. I hadn't attempted to qualify for the US Open before so it's going to be a great experience going to Congressional next week."
Wood, also chasing his first Tour win, made five birdies and two bogeys in his 69. Like the day before, he was playing alongside Rock and Aussie Marcus Fraser.
"The three of us did well today," said Wood, after the trio combined for a halfway total of 30 under par. A hole-in-one from Fraser on the fourth certainly helped towards that.
"I think between us we are 30 under par and Marcus had a hole in one and almost a second. That doesn't do any harm as you can feed of what other players are doing. It can definitely spark you into doing something."
Luiten's 67 included a run of four straight birdies starting at the sixth, and an eagle at the 11th.
A further six players are tied for fourth on ten under – home trio Matteo Manassero, Francesco Molinari and Lorenzo Gagli, Frenchman Gregory Bourdy, Welshman Rhys Davies and Englishman Gary Boyd.
Molinari seemed to enjoy playing in front of his home crown in Turin, and moved to within two shots of the lead thanks to a second-round 68.
A former winner at this event, Molinari started poorly with a bogey at the third, but hit back quickly with birdies at the sixth and seventh, and added three more on the back nine.
"It's very nice to be back home and seeing friends," said Molinari. "I had a few busy days but now the focus is totally on the golf.
"I know the course inside out, but I was saying yesterday sometimes that is an advantage and sometimes not. You have memories of the course, some good and some bad, and you have to draw on memories of shots you might have hit ten years ago."
It was a day where the local crowds had plenty to cheer about, as Lorenzo Gagli, whose 66 featured an eagle and five birdies, and teenage star Matteo Manassero joined Molinari near the top of the leaderboard.
Manassero shot a 68, starting with consecutive birdies and then adding two more in succession at the sixth and seventh, before completing the back nine in level par. The youngster is chasing his third European Tour title in little over a year of being a professional.
Gary Boyd has been without a top-10 finish all season, and his bogey-free 65 came as a welcome boost for a player who finished 50th on the Race to Dubai money list last year.
"The key was the end of the round with four birdies," he said. "I made some mistakes but I am right in there. We had to hit a lot of drivers with the wet conditions but you get better control on the soft fairways."