Rocco ready to roll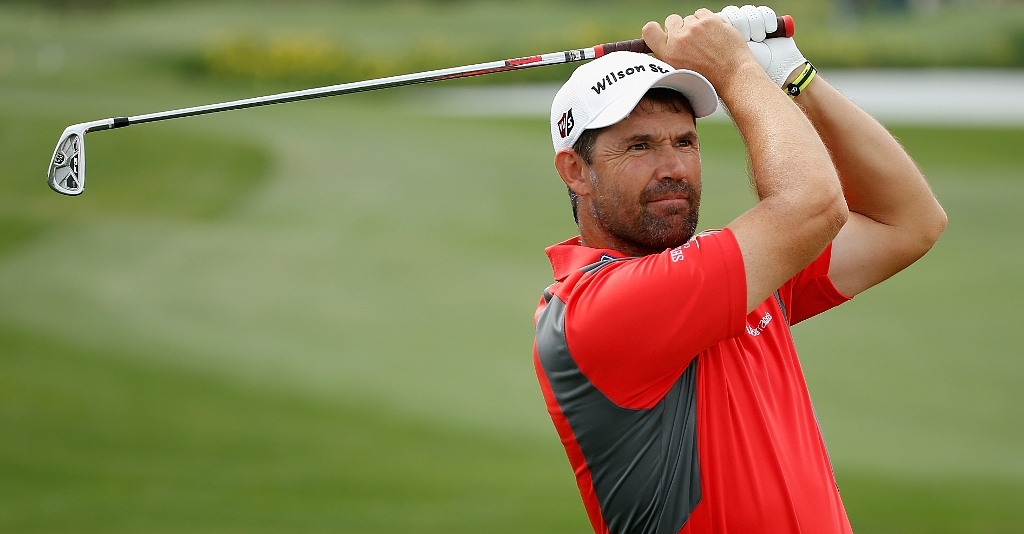 Rocco Mediate rates his US Open battle with Tiger Woods last year as the greatest of his career and can't wait for Bethpage.
Rocco Mediate insists his play-off defeat to Tiger Woods in the US Open last year was the greatest day of his career and says he can't wait to tee off at Bethpage Black on Thursday.
The likeable 46-year-old came within a whisker of causing a huge upset at Torrey Pines last year until a dramatic 12-foot birdie putt from Woods on the 72nd green denied him an unexpected first major crown.
The duo subsequently headed into an 18-hole play-off on the Monday with Woods finally prevailing at the first sudden death hole despite being hampered by knee injury.
Although his challenge ultimately ended in disappointment, Mediate still cherishes the memories of the tournament and is looking forward to testing himself once again at this year's event in New York.
"It was great, I can't wait for this year to start," he told Sky Sports on the eve of the tournament. "It's been a hell of a year. It's been a lot of fun."
Recalling his experience at Torrey Pines, he continued: "The feelings, playing against Tiger all day (in the play-off), and seeing what I learned through my whole career, it was great.
"Obviously I was a touch short, but it was the coolest day I had on the golf course for sure."
Of Woods' putt to force the play-off, he added: "I figured he'd make it, you've got to figure that – anybody else, maybe not so much. No disrespect, but it's Tiger, so you figure he's probably going to make it."
Mediate enjoyed huge support from the galleries last year and, hailing from nearby Pennsylvania, the popular veteran is hoping for more of the same from the New York galleries.
"It's neat," he said of last year at Torrey Pines. "The people loved it and I just love what I do. In that situation how can you just not love every minute of it?
"This week in New York is going to be insane. These are the best fans in the world and they're going to go nuts – so I'll fit right in!"
The Bethpage Black course has a fearsome reputation for both its length and difficulty and Mediate is expecting it to provide a stern challenge once again.
Last time it hosted the US Open in 2002 eventual winner Woods was the only man to break par and, with rainy conditions in New York set to make it play even longer than normal, low scores are once again likely to be at a premium.
That is certainly the view of Mediate, who added: "Well it's good, Bethpage is one of the best in the world and Mike Davis (USGA set-up chief) has set it up absolutely perfectly.
"We've had about 18 inches of rain in the last six or seven weeks so it's soft – hopefully it won't rain anymore – but it's supposed to be wet. So it's going to be long and it's going to be hard."