Roberts leads at Pebble Beach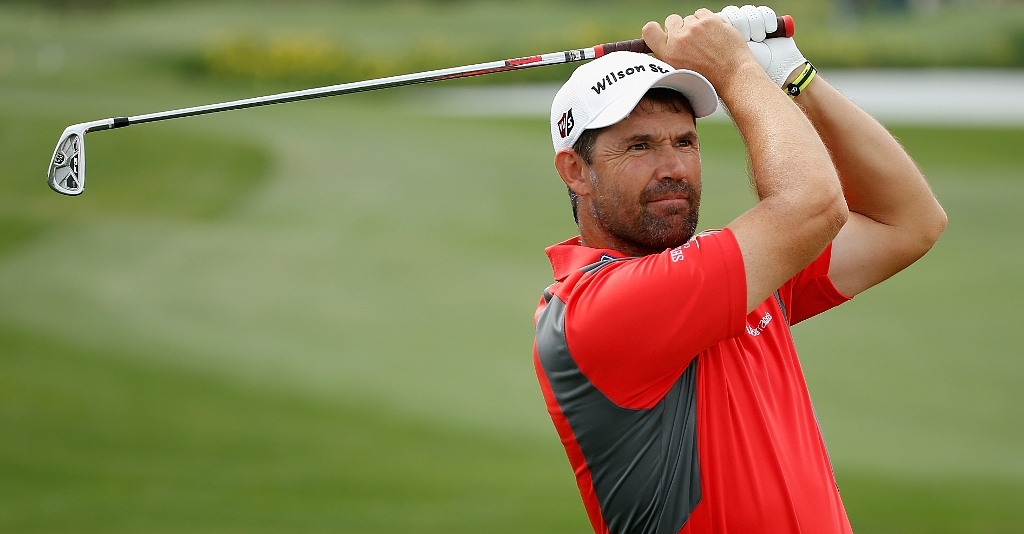 Loren Roberts is on track to back-to-back Champions Tour titles at the Walmart First Tee Open in Northern California.
Loren Roberts is on track to securing back-to-back Champions Tour titles at the Walmart First Tee Open in Northern California.
Roberts shot a second successive 6-under 66 in Saturday's second round at Pebble Beach to take a two-stroke lead over Mark O'Meara, the selfsame man he beat in the Boeing Classic in Washington last week
On Saturday Roberts posted seven birdies and a bogey in a 66 that took him to a 12-under 132.
"I hit some close putts, but the key for me was salvaging par on the 10th hole," said Roberts, who this season has also won the ACE Group Classic and Senior British Open.
"I took a month off in June for the first time in my career and any time I can spend time working on my game, it really helps."
"Putting is what my game is really all about," said Roberts, who had only 11 putts on the front nine.
"If I can make some putts that's the key for me and good scoring."
O'Meara, playing at the nearby Del Monte course, shot his second straight 67.
"I didn't hit it quite as good as I did yesterday," said O'Meara, a five-time winner of the PGA Tour's AT&T Pebble Beach National Pro-Am.
"I hit it on one side, then the other, but I was never in a lot of trouble. I gave back a few shots, though."
O'Meara, a 16-time winner on the PGA Tour and two-time major champion, is still looking for his first senior win since joining the Champions Tour in 2007. He has eight runner-up finishes, four this season.
"It's been a good year," he added, "But we'll have too what happens. There's still a lot of golf to play, but it looks like another opportunity. Sooner or later I'll have a breakthrough."
Tom Lehman, playing in the event for the first time, equaled the tournament's low round with a 65 at Del Monte to move into third place at 8 under.
Defending champion Jeff Sluman, who held a one-stroke lead over Roberts and Olin Browne after an opening 65 at Del Monte, shot a 73 at Pebble Beach. He was 6 under along with Mark McNulty (70), Gene Jones (70) and Tom Jenkins (66).
The Champions Tour event also features 78 junior and 156 adult amateurs playing in two simultaneous two-player and four-player team competitions.
The third and final round will be played at Pebble Beach on Sunday.
ALL THE SECOND ROUND SCORES
(USA unless stated, par 72):
At Del Monte GC:
134 Mark O'Meara 67 67
136 Tom Lehman 71 65
138 Gene Jones 68 70, Tom Jenkins 72 66, Mark McNulty (Irl) 68 70
139 Phil Blackmar 72 67
140 Mark Wiebe 70 70, Tim Simpson 71 69
141 Bruce Lietzke 73 68, Gary Hallberg 69 72, Keith Clearwater 70 71
142 Chip Beck 70 72, Craig Stadler 74 68, Lonnie Nielsen 72 70, Mike Goodes 71 71
143 Brad Bryant 70 73, Joey Sindelar 75 68, Joe Ozaki (Jpn) 73 70
144 Jim Thorpe 72 72, Bobby Wadkins 72 72
145 Ben Crenshaw 78 67, John Harris 71 74, Donnie Hammond 73 72, Walter Hall 76 69, Ronnie Black 74 71
146 Tom Wargo 73 73, Dan Forsman 79 67, Blaine McCallister 74 72, Lanny Wadkins 77 69, Hale Irwin 76 70, John Jacobs 73 73
147 Russ Cochran 72 75, Don Pooley 73 74
148 Gary Player (Rsa) 76 72
149 Dave Eichelberger 76 73
150 Isao Aoki (Jpn) 77 73
151 Graham Marsh (Aus) 76 75
153 Mick Soli 81 72
154 Mike Hulbert 80 74
At Pebble Beach GC:
132 Loren Roberts 66 66
137 Bob Gilder 69 68
138 Jeff Sluman 65 73
139 John Cook 68 71, Tom Kite 67 72, Tom Watson 70 69, Olin Browne 66 73
140 Andy North 69 71, Allen Doyle 71 69, Fred Funk 69 71, Nick Price (Zim) 68 72
141 Mike Reid 69 72, David Eger 68 73, Greg Norman 69 72
142 Andy Bean 72 70, Michael Allen 69 73, R.W. Eaks 71 71, Scott Simpson 68 74, Sandy Lyle (Sco) 71 71
143 Gil Morgan 72 71, Steve Thomas 72 71
144 Bruce Fleisher 71 73, Fulton Allem (Rsa) 75 69, Tom Purtzer 75 69
145 Keith Fergus 70 75, Fuzzy Zoeller 74 71, Hal Sutton 73 72, Jerry Pate 71 74
147 Morris Hatalsky 75 72, Jim Chancey 71 76
148 Denis Watson (Zim) 73 75
150 James Mason 72 78, Bruce Summerhays 75 75, Bruce Vaughan 74 76, Larry Nelson 72 78
151 Tom McKnight 74 77
153 Peter Jacobsen 77 76
155 Wayne Levi 74 81
161 Mike McCullough 74 87