Rise of the Chinese dragon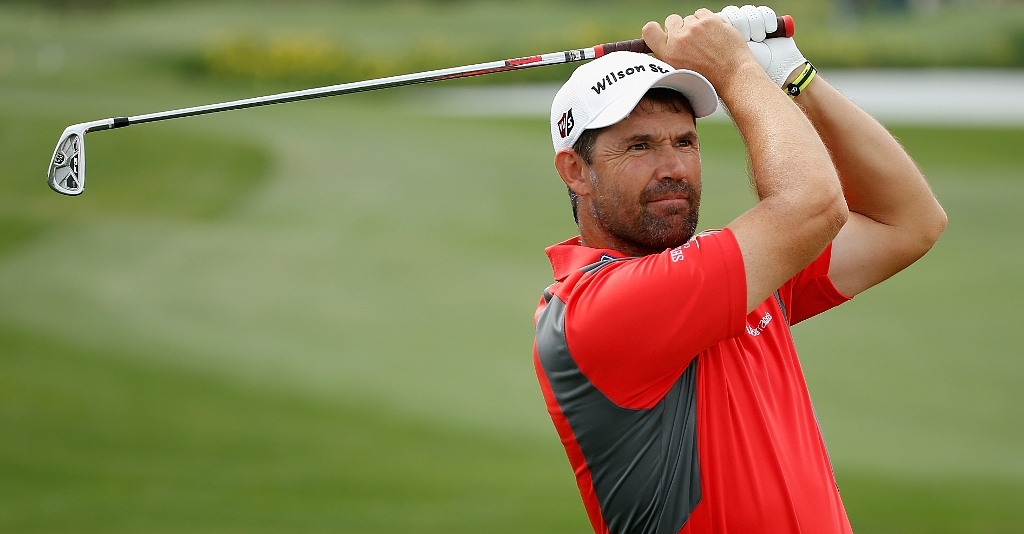 Golf365 looks at the rise of golf in China and speculates about the future of this Olympic Games powerhouse.
The year was 1984 – it was a time when China first signalled its intention of introducing the game of golf to its people.
The Chung Shan Hot Spring Golf Club in Guangdong province, designed by golf legend Arnold Palmer, was unveiled as the country's first modern golf course.
It was the catalyst that sparked the interest in golf that was to grow in the decades to follow.
But equally important, it also played a pivotal role in introducing a young Liang Wen-chong to the sport.
"I was studying in secondary school back then and two teachers from the Chung Shan Hot Spring came over to teach us golf. I thought it was a rather interesting sport and decided to pursue this interest," recalls Liang who was 14 years old when he held a golf club in his hands for the first time.
Liang, who, next week will compete in the Maybank Malaysian Open, would later establish himself as one of the leading Chinese players on the Asian Tour and become the first Chinese mainlander to win the coveted Asian Tour Order of Merit in 2007 when he twice won titles on the circuit.
From between 2004 to 2007, six tournaments sanctioned by the Asian Tour were played annually in China while five were sanctioned in 2008, all of them co-sanctioned, full field events.
This contributed towards a cumulative prize fund of US$45 million and helped to grow the sport and enable Chinese golfers like Liang to sharpen their talents and skills.
High profile events such as the Omega Mission Hills World Cup and the WGC-HSBC Champions in 2009 which are both co-sanctioned by the Asian Tour, gave Chinese golfing fans the opportunity to watch their golfing heroes like Liang go up against many of the World best golfers from outside of Asia, including Tiger Woods and Phil Mickelson, the World's numbers one and two for most of the past three or four years.
Liang is spearheading the second wave of Chinese golfers, poised to lift the sport to greater heights, after taking over the reins from compatriot and five-time Asian Tour winner, Zhang Lian-wei who has long been regarded as the flag bearer of golf in China.
Through their stellar performances on the Asian Tour over the years, both Liang and Zhang have put China golf on the world map.
Liang was invited to play in the Masters Tournament, British Open and World Golf Championship events in 2008 through his Order of Merit win on the Asian Tour while Zhang was also invited to play in the Masters in 2004.
Following in their footsteps is Wu Ashun, formerly one of China's top amateurs. Wu turned professional in 2007 and is slowly establishing himself on the Asian Tour by finishing 44th on the Order of Merit with three impressive top-10s last season.
"I'm glad that I've been given the opportunity to play with the top players from all over Asia.. Liang has been a good mentor to me and he's always there to guide me along," said Wu.
The 2010 Asian Tour season has already got underway with two events played so far
While it is still early days to determine if Liang can go on to win his second Asian Tour Order of Merit title, or whether Wu can match his mentor's glorious track record or if Zhang can roll back the years to reach the pinnacle of his game again, the rise of the Chinese players on the Asian Tour have not gone unnoticed.
"I really want to thank the Asian Tour for giving me the chance to play. I definitely want to progress and play internationally and I will always remember and appreciate what the Asian Tour has done for me," said Liang, China's first golfer to earn over US$1 million in career earnings.
Those earnings have helped Liang set up his own foundation to help young golfers and he also annually funds the visits of no fewer than five Chinese golfers to the Asian Tour Qualifying School.
Asian Tour Executive Chairman Kyi Hla Han said golf in China will continue to grow at a fast pace, especially with the recent decision to re-introduce golf to the Olympic Games from 2016.
"The game is growing rapidly in China due to keen interests from sponsors to stage tournaments there. However, the playing standard amongst Chinese players is still at an infancy stage where only a handful of players like Liang and Zhang Lcan perform well against the best players from Asia and around the world.
"However, the recent announcement that the domestic Chinese tour will be revamped augurs well for golf in China as it will create the playing opportunities for local golfers to improve their games and become better golfers.