Review: the SkyCaddie SGX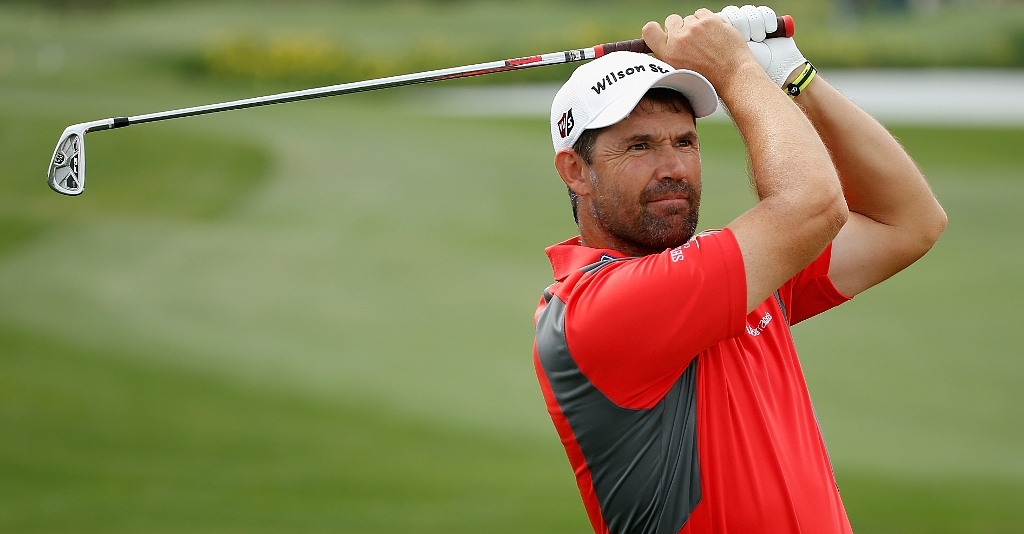 The SkyCaddie SGX is the "next generation rangefinder" and Golf365 has been checking it out.
SkyGolf call their SkyCaddie SGX "the next generation rangefinder".
Their reasoning is simple as they state, "before you trust your club, you have to trust your caddie," and that we, "can trust SkyCaddie to give the most reliable information in the game."
Golf365's Matt Cooper has been testing their claims out.
WHAT THEY SAY:
Richard Edmonson, CEO SkyGolf: "Our mission is to help golfers play smarter, play better, play faster and have more fun. We believe that if golfers experience more rewards from the game, they will play more rounds, take more lessons, get properly fit for equipment, and share their passion with other golfers, both new and inactive, to help to grow the game.
"The SkyCaddie SGX is not only the most advanced, reliable distance measuring device in golf, it is a platform that can extend the game beyond the 18th green. Moreover, it provides a foundation for improvement, while providing access to a passionate golfing community where players come together to enjoy the sport and celebrate achievements, which will motivate them and others to play more golf.
"Growing the game by helping golfers to play better and have more fun fuels the passion that keeps us innovating. This innovation is why we're number one in golf's only growth category, and why we always have something game-changing on the horizon."
WHAT JIM FURYK SAYS:
The 2010 PGA Tour Championship winner and US Ryder Cup star has an Advisory Board position with SkyGolf alongside his caddie, Mike 'Fluff' Cowan. Because of his strong relationship with Cowan, Furyk appreciates the role of the SGX to the amateur player.
"Having Fluff by my side on the golf course is critical to my shotmaking ability, as I am always armed with the relevant course information to hit my next shot with confidence.
"Fluff always walks the course prior to a tournament, checking and rechecking distances in his yardage book from every angle, which guides us through every shot during a tournament.
"For amateurs, without question, SkyCaddie is the closest thing to the actual yardage book that Fluff and I rely on at every competition."
THE SKYCADDIE SGX FEATURES AND HOW THEY IMPACT AND IMPROVE YOUR GAME:
The handset design features
A large three-inch transflective LCD screen: worried about how you will see the graphics in bright sunlight? Don't worry – the imaging is superb. No need to cover the screen or twist away from the sun.
A long-lasting rechargeable Lithium-ion battery: it provides up to 14 hours of continuous play and is easy to charge, perfect for a weekend of golf as well as one round.
Screen-navigation: no messing about with pulling off gloves or hitting the wrong buttons with fat fingers – the intuitive interface on the touch screen is easy to use and can be worked one-handed.
TruePoint Precision Positioning
The SGX includes SkyCaddie's proprietary precision technology. A high performance GPS engine with ultra-fast satellite acquisition provides unmatched accuracy and reliability. Trees can be a problem with some GPS technology but not with the SGX – you can trust it to identify your ball's position.
TrueGround Mapping Methodology
Every course is mapped using SkyGolf's proprietary TrueGround Mapping Methodology: this is crucial because a SkyCaddie mapper walks every yard using survey-grade equipment to verify all critical distance information golfers need to play their best. Satellite and aerial imagery doesn't cut the mustard – a location must be visited and every hole must be walked.
Interactive HoleVue
Not just ground-mapping but ground-breaking too – the SGX's HoleVue has brilliant colour and detail, enabling you to know the distance to any point on a hole and a patented zoom capability to get an up-close view of the target area: this is simple but stunning. Want to try and overpower a course with brute force? Fair enough. But strategy usually wins. And the smart golfer needs to plan: to know the distance to the centre of a dog-leg fairway, to clear water, to hit short of a bunker, etc. Only SkyCaddie has invested the time and money in ground verification of all map data, to provide HoleVue graphics that can be trusted.
Intelligreen Pro
The patented IntelliGreen® technology displays the exact shape of the green by automatically rotating the green to match a golfer's angle of approach: another simple but dramatically effective feature. If you miss the fairway seeing a recreation of the green from the middle of the fairway isn't much good – you'll be back to guesswork. Intelligreen Pro let's you view exactly what is in front of you for every shot you are about to hit. And that information is thorough and in-depth, including distances to major green contours, false fronts and any other point on the green, plus front, carry and back distances from any angle of attack. It is another feature that results exclusively from SkyCaddie thanks to its proprietary ground mapping methodology – satellite imagery can't produce this detail.
A big library of courses
Stores 30,000 pre-loaded courses (with basic green info) but also 50 full-featured courses: so not only can you download great detailed information for the courses you play regularly and the big occasion, but if you pop into a course on the hop or unexpectedly get a spare few hours, the chances are you won't be left high and dry by the SGX.
Scoring and stats
The SGX has a digital Scorecard and stat tracking to cover key game statistics: as quick as writing the score on a scorecard, but more effective in post-rod analysis, providing greens hit in regulation, fairways hit, driving accuracy and distance, plus total putts.
Slub SG Beta
Online golf community: after a round auto sync the scores and stats to the newly created and quickly evolving online community, Club SG, for comprehensive game tracking and analysis. It connects golfers to their game, their courses, their equipment, their teachers and each other. SGX owners can sync and store their game data in a personal performance locker and, in-turn, track key stats, learn about courses, find a teacher, learn if their equipment is helping or hurting their game and connect with other golfers.
WHAT WE SAY:
Dave Tindall became the first Golf365 owner of a SkyCaddie in 2009 and he quickly became a devotee of it. When I got hold of mine, I wasn't too sure the effect would be the same. I like maps and charts so consequently like the old-fashioned paper shot-savers.
Initially two things began to persuade me otherwise.
The first was the technology: when I prepared to play a new course the process of downloading the information to the handset made me feel like a spy being primed for a mission. (And it might be possible to argue that mentally this isn't a bad thing – it gets the head ready for thinking about the job in hand.)
The second