Resurgent Clarke back on track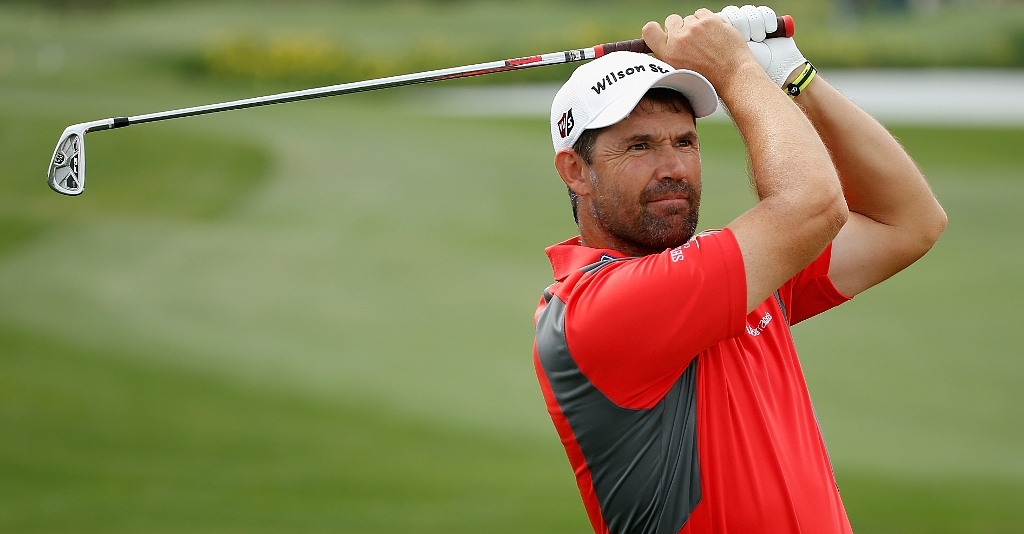 Darren Clarke, happy again and engaged to be married, is up among the Open leaders after a 2nd successive 68.
Darren Clarke, happy again and engaged to be married, put himself up among the major contenders at the 14th Open on Friday when he posted a second successive 68 at Sandwich.
Perhaps best remembered for his unbeaten performance at the 2006 Ryder Cup just a month after his wife Heather lost her cancer battle, Clarke has since seen Padraig Harrington, Graeme McDowell and Rory McIlroy all become major champions.
"Nothing could be more difficult than that particular week," said the 42-year-old when asked about The K Club five years ago.
It was 2008 before he won again, but he has still not had a top-10 finish in a major since he was third at Royal Lytham a decade ago.
"It would mean an awful lot, but obviously this is only after two rounds – there is an awful long way to go yet.
"And I believe the forecast for the weekend is very, very poor. I quite look forward to that, but the course is going to play very, very tough.
"If that's the case, then the tournament is still wide open for an awful lot of players."
His round began with laughter.
"That was somebody whistling at me when I was bending over stretching," he explained. "I said 'I hope that was a lady', but he whistled again, same guy. I'm doing something all wrong."
Not in his personal life, though.
After he met former Miss Northern Ireland Alison Campbell in a blind date set up by McDowell, he moved to Portrush and they became engaged in December.
"I've got a wonderful fiancee. Alison is a great girl and instrumental in my getting my life back on track," he said.
He owes his place in his 20th Open to taking the 30th and last exempt spot off last year's European Tour money list by less than £2,000.
Clarke's best chance to win came at Troon in 1997. He was clear of the field there, but was overtaken by Justin Leonard's closing 65.
He described his round as "adventurous".
He birdied the short third, double-bogeyed the next after a chip came back down a bank to him, but then rolled in an eagle putt of around 80 feet at the long seventh.
He went joint top with a birdie on the eighth, bogeyed the 10th, birdied the 12th and 13th, took six on the 547-yard next after pitching over the green, then failed to get up and down from sand on the 16th.
Clarke finished on a high, though, cutting in a seven-iron at the last and making the 20-footer.