Repeat win for Westwood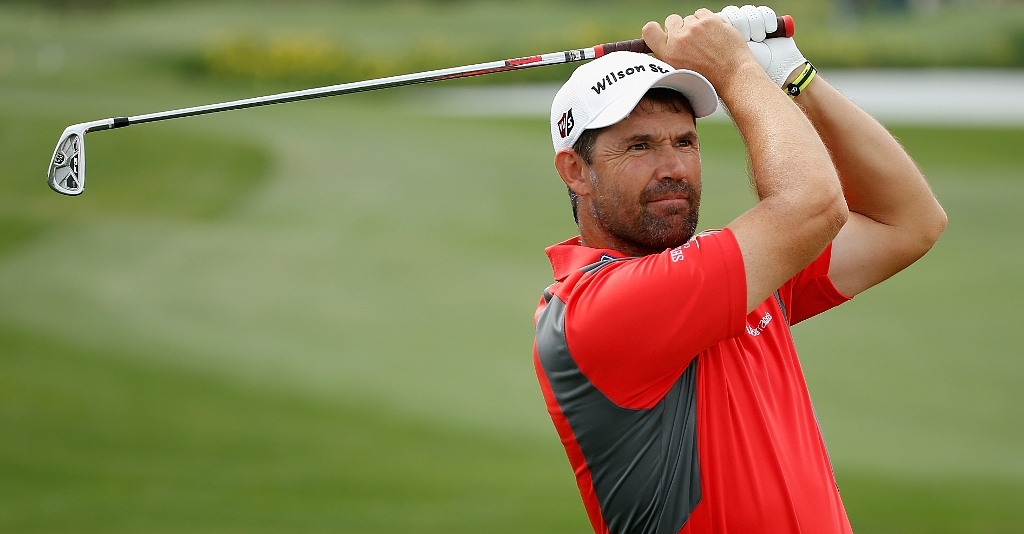 Lee Westwood successfully defended his Nedbank Golf Challenge title on Sunday without too much trouble.
Lee Westwood successfully defended his Nedbank Golf Challenge title at the Gary Player Country Club on Sunday without too much trouble.
The World No 3's course-record 62 in Saturday's third round at the Sun City resort laid the foundation for the win, giving him a seven-shot lead that was always going to prove too much for the rest of the elite 12-man field to overcome.
Westwood shot a one-over-par 73 on the day to finish on 15 under for the tournament. He wasn't at his best, but not even a four-under 68 from Robert Karlsson, who finished second, was enough to see him surrender the lead. He eventually triumphed by two shots over the Swede.
American Jason Dufner (69) and Northern Ireland's Graeme McDowell (70) shared third, a further two shots behind Karlsson, while Kyung-Tae Kim rounded out the top five after a final-round 70 that saw him finish a full seven shots off Westwood's winning total.
The scoreline might indicate that the Englishman had to fight hard for the win, but only successive bogeys on his last two holes ended up making the margin of victory narrower, as Westwood had all but secured win midway through the round, leading by five shots for much of the day thanks to birdies at the sixth and ninth that helped hold off any potential challengers.
"I've been coming here a long time, this is the ninth time, and it's special every time I come," said the 38-year-old.
"I love playing this course and yesterday was probably the best round I've ever played. It set me up to play conservatively today. It's very satisfying.
"It's all right when things go well and you are top of the rankings but when you drop to 270 you find out more about the real person.
"So to get invited back here and win back-to-back titles is a bit special.
"Yesterday was very special. I drove well and made a few putts, which you've got to do round any course when you make 10 under."
Wetwood was full of praise for the layout.
"It's a really good golf course," he said. "It sets up like a major championship golf course. You start missing the flags in the wrong places, and going for flags you shouldn't go for, getting above the hole – that's very much like a major championship golf course.
"It wasn't going to be easy today, going out with a big lead, because you're never sure how to play. I tried to just break it down into fairways and greens. That wasn't possible all the time, but I didn't make any silly mistakes out there," he added.
As for his future goals, it's clear that winning a first major is first priority, much more so than retaking the top spot in the world rankings.
"It's not the highest item on my agenda," he said, "because I've been world number one. While it's fantastic, and it's the pinnacle of the game, people's careers are defined by major championships."
McDowell looked at one stage as if he might challenge for the crown, but he faded on the back nine, double-bogeying the 15th and dropping another shot on the following hole.
"Today kind of summed up the week – I made some mistakes at the wrong time," he said.
"I might have been in the mix but maybe pushed a bit hard last night and there was the double on the 17th – but all in all I'm happy with my game."
Karlsson might have been able to force the issue after Westwood's closing stutter but for a bogey at the 16th when he found sand with his tee shot at the par three.
At least the bounce-back birdie at the next hole helped him to secure lone second place.
Local hero Charl Schwartzel was two shots further behind Kim on six under after a 72, while World No 1 Luke Donald also managed a 72 to finish a further shot adrift in seventh, a shot clear of Germany's Martin Kaymer – who slipped out of contention with a final round 76.