Reid strikes early Solheim blow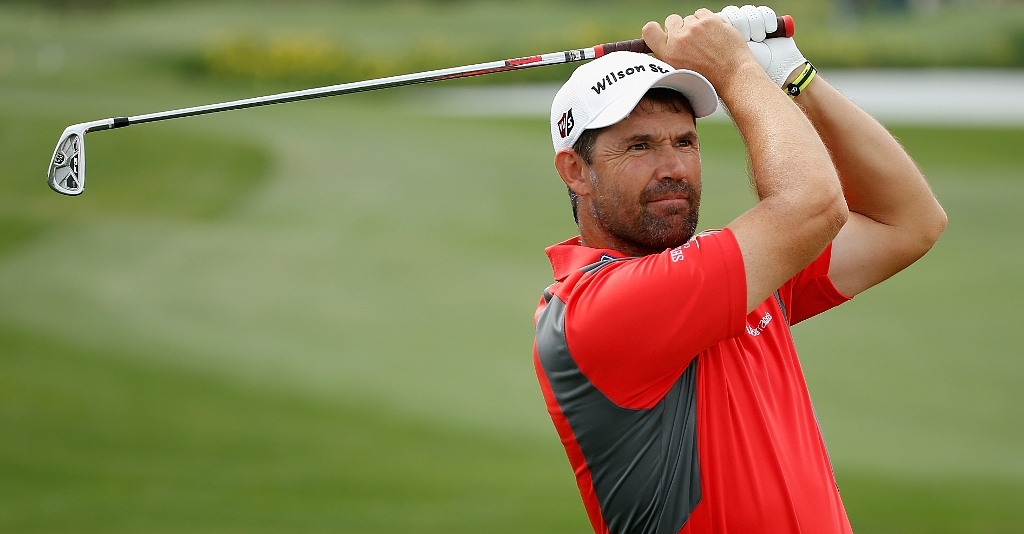 Women's professional golfers on both sides of the Atlantic are counting down the days to to the 2011 Solheim Cup.
Women's professional golfers on both sides of the Atlantic are counting down the days to the biggest event on their calendar – The 2011 Solheim Cup.
In just 50 days Ireland will stage its biggest international sporting event of 2011 when Europe takes on the USA at Killeen Castle in this year's Solheim Cup from September 23rd to 25th.
A host of hopefuls for the Euro-US battle are therefor taking advantage of this week's Ladies Irish Open which is being staged at the same Jack Nicklaus Signature Course at Killeen Castle as the Solheim Cup.
To mark the occasion England's Melissa Reid took on American Stacey Lewis in an unusual pre-tournament golf challenge at the Grand Canal Dock in Dublin this week.
The two professionals each hit pitch-iron shots out onto a floating target in the dock in front of a group of lucky spectators who were then given the opportunity to attempt the shot for themselves.
In an early victory for Europe, Reid won the dual in sudden-death.
Reid and Lewis are making a big splash on their professional tours this year and are certainties to return to Ireland in September for the Cup matches.
The event is set to attract thousands of international visitors and Fáilte Ireland has estimated it will be worth some €35 million to the Irish economy, providing a welcome boost for the tourism sector.
Along with Reid and Lewis, a host of Solheim stars will line-out for this week's Ladies Irish Open, including English golfing legend, Laura Davies and Norway's World No 3 Suzann Pettersen.
America Solheim Cup aspirants playing include Angela Stanford, Christina Kim and the 16-year-old Lexi Thompson.
Head of Golf Tourism for Fáilte Ireland, Keith McCormack said: "For Ireland to stage both the Ladies Irish Open and The Solheim Cup in one year is a major boost for Irish golf, the Irish Economy and indeed the Boyne Valley region.
"Today's event will bring The Solheim Cup to life as we mark 50 days to go. Both tournaments will showcase some of the best talent in the world and we would encourage the public to support these two world-class events being staged on our doorstep."
The European team will be made up of the top four players from the European points' list and the next highest four from the Rolex World Rankings list with the team captain naming a further four wild card picks.
If the European team was being picked right now, it would look something like this:
The four highest rated players on the European points list would include:
1 Laura Davies (England) 176.33 points
2 Melissa Reid (England) 170.83
3 Christel Boeljon (Netherlands) 151.59
and4 Suzann Pettersen (Norway) 140.50
.
The four highest European golfers on the Rolex Women's World Rankling list (not already in the group above) would consist of:
1 Maria Hjorth (Sweden) 5.47
2 Anna Nordqvist (Sweden) 3.94
3 Catriona Matthew (Scotland) 3.26
4 Sophie Gustafson (Sweden) 3.21 who are the highest place candidates on the Rolex Women's World Ranking list not already included from the points list as above
The USA team will be made up of the top 10 players from a special Solheim Cup points list along with two captain's wildcard picks and at this stage would feature:
1 Cristie Kerr 750.0
2 Morgan Pressel 447.5
3 Stacy Lewis 446.5
4 Angela Stanford 438.
5 Paula Creamer 407.5
6 Michelle Wie 358.0
7 Brittany Lincicome 350.5
8 Brittany Lang 270.5
9 Juli Inkster 188.5
10 Christina Kim 150.5
– To purchase tickets for the 2011 Solheim Cup, visit www.solheimcup.com.