Reid shares the lead in Korea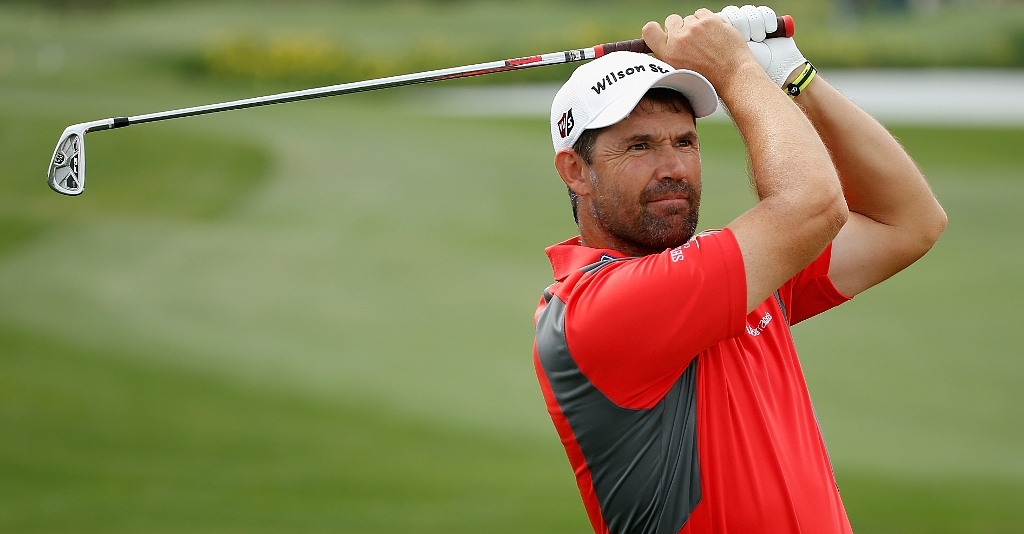 Melissa Reid was one of eight in the logjam at the top of the leaderboard after day one of the European Ladies Masters.
There was a crowded look at the top of the leaderboard in Korea with England's Melissa Reid, Julieta Granada of Paraguay and six Koreans tied at the top after Friday's opening round of the Daishin Securities Tomato M Korea European Ladies Masters.
All eight players carded two-under-par 70s at Haevichi Country Club in Jeju on Friday.
Reid, who earned her maiden victory earlier this year at the Turkish Airlines Ladies Open, made four birdies going out to take the outright lead at the turn, but registered a triple bogey at the tough, uphill par-five 12th hole, after hitting her third shot into the left greenside bunker and getting a plugged lie.
She picked up a fifth birdie at the par-five 14th hole, though, to get back into a share of the lead late in the day.
"All in all, I felt I hit it pretty good. I hit one bad shot which cost me a triple but I mean, 99 times out of 100 that would never have been a plugged ball and I would have been pretty confident to get it up and down," Reid said.
"I should have been a few better. I felt like I missed a short one on 18 and a couple of other short ones so I could have gone really, really low today.
"I felt quite calm today. I'm suffering from a cold so it was quite good because I didn't really expect anything from myself. To shoot two-under was okay."
No.3 ranked Reid, who needs a big week in order to have a chance of topping the Ladies European Tour's 2010 Henderson Money List, said that it could easily have been a 65 rather than a 70. "I think you can go low. The golf course is certainly out there."
Granada, who tied for second at last week's Suzhou Taihu Ladies Open in China after being defeated by money leader Lee Ann Pace in a play-off, had four birdies and two bogeys.
The 2006 ADT Championship winner said: "I was happy, you know, I played very steady today. I did a couple of mistakes but I got right back with a birdie, so it was a good round.
"It's playing a little bit different than the practise rounds. The greens are a little bit harder so I'm happy. The breeze is less than the practise rounds so we were quite used to really hard winds and today was soft for a change so it was much nicer. "Today, I did everything sort of good. I putted really well and I hit good shots into the greens so I was happy. We have two more days but it was a good start."
Also sharing the lead in the co-sanctioned event with the Korean Ladies Professional Golf Association (KLPGA) were Na-Heul Kim, Aree Song, So-Young Kim, Yoon-Kyung Hur, Jung-Min Lee and Soo-Young Moon.
Na-Heul Kim said, through an interpreter: "During the first two days it was kind of windy but not today so it was difficult to adjust. On the back nine I had an eagle on the 14th, so that helped my score."
Pace, a coming off two straight victories in China, opened with a 73 along with defending champion Hyun-Ji Kim. Second ranked Laura Davies shot 78.