Reid confident ahead of Dubai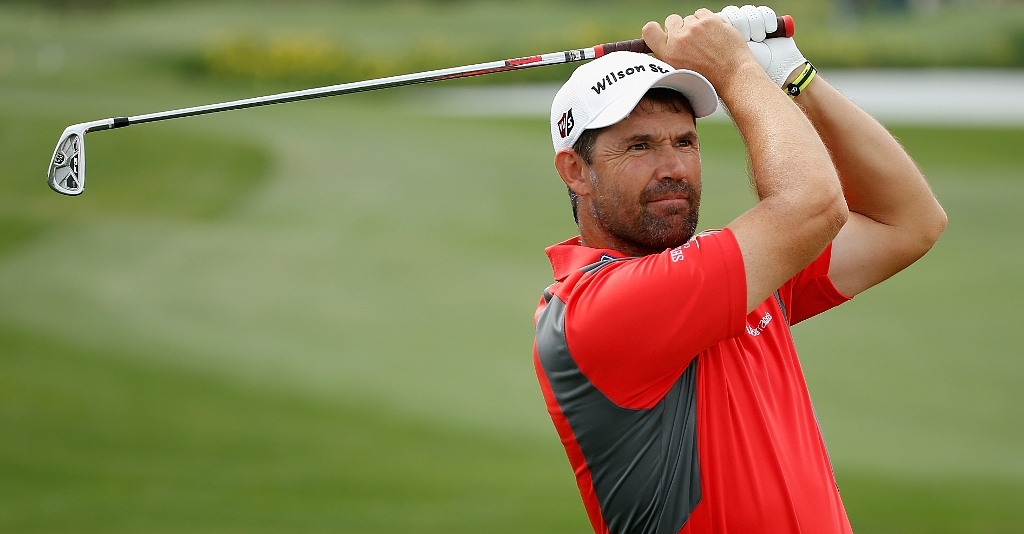 England's Melissa Reid is feeling confident ahead of this week's Omega Dubai Ladies Masters at Emirates Golf Club.
England's Melissa Reid is feeling confident ahead of the Ladies European Tour's season-ending Omega Dubai Ladies Masters which starts at Emirates Golf Club today (Wednesday).
The European Solheim Cup player is returning from a six-week break and has been working intensely with her coach, Dave Ridley, in Dubai.
She said on Tuesday: "The last few days with my coach have gone well; better than expected, because I had a few weeks off.
"So I'm feeling I'm actually swinging it probably the best I've swung it all year. I'm actually feeling pretty good going into this week. I might be a little bit rusty because I've not played a tournament in six weeks, but yeah, my actual preparation the last few days has been very good, so hopefully we can play well."
The 24-year-old from Derby finished third at the 2010 event and has enjoyed two wins this year, in Holland and Spain, plus nine additional top ten finishes from 19 starts on the Ladies European Tour.
She is currently ranked second on the Tour's 2011 Henderson Money List and cannot catch top ranked Ai Miyazato but will need a strong finish to hold off Swedish rookie sensation Caroline Headwall.
Just €12,183 separates the two players but Reid insisted that she is not feeling pressurized, despite Headwall winning her fourth title of the season in India on Sunday.
"I've kind of achieved everything that I wanted to and now I know that I can't win the money list because I can't catch Ai, this week I can really just focus on my own game and really enjoy this tournament.
"It's great for us to play in such a strong field and I think this tournament has grown a lot in the last few years.
"Obviously I would love to be winning the Order of Merit, but yeah, I would say I'm a very consistent player. I think last year I had nine top 10s, or ten top 10s as well. I mean I do play very consistently, but you know, you always get somebody in a year that wins four or five times, and Lee-Anne (Pace) did it last year, Laura did it, and this year it's been Caroline, so unless you do that, you're not going to win the money list."
On Headwall's performances, she added: "She's had a fantastic year. She's won four times, and you know, at the end of the day it's not really going to make that much difference who finishes second or who finishes third. We've both had very good seasons, and like I said, if she finishes second or wins this week or plays very well this week, then fair play to her.
She's had an incredible season, and she really deserves to be up there. But either way, we're both going to finish second or third, so that's a pretty good season."
Headwall is looking to upstage Reid and says that she thrives under pressure.
"I have a lot of self confidence, and hopefully I can keep that for this week, and if I can do that, I still have a chance to win back to back,"Headwall said.
"I love being in the situation where I'm under pressure, and that's the highlight for me. That's when I enjoy the most – when I can perform under pressure. So I would say that's pretty much the type of player I am. I dare to win and I dare to lose."
Italian Diana Luna, a two-time winner on tour this year (in Germany and Switzerland) is currently €61,673 behind Reid and needs to finish second or better to have a chance of taking the number two spot, however she is the only other player who can move into second on the ranking.
There are seven of Europe's victorious Solheim Cup players in the field including Headwall, Reid, Laura Davies, Sophie Gustafson, Christel Boeljon, Anna Nordqvist and Sandra Gal.
They are joined by United States Solheim Cup players Michelle Wie and Christina Kim, as well as their 16-year-old compatriot Lexi Thompson, who claimed her maiden victory as a professional at the Navistar LPGA Classic in September.
With two top-five finishes in the event, including a tie for second in 2009, England's Davies will also be looking to make her mark after a lack-lustre season.
She missed the cut last week when defending her title at the Hero Women's Indian Open after her caddie's arrival was delayed due to visa problems. During the first round she decided to push her own trolley for the first time in her 26-year career and shot three over par.
She wasn't able to recover, even after her regular caddie, Scotsman Johnny Scott, arrived on Saturday, but insists that she is playing better than last year tee to green.
She said:"If you saw the way I played this year compared to the amount of putts I've holed, there's no comparison. I've actually played better this year than I did last year tee to green, and unfortunately in this game it's all about the putting, and I've just not been comfortable on the greens." this year.
"But you know, hopefully I'll get out there and get off to a half decent start and build on that and try and get in contention for Saturday."
She added that the greens are immaculate and compared them amongst the best she had ever played on.
"The best greens I've ever putted on were where we played the Australia Masters years ago. They're not as good now as they used to be, and at Mission Hills where we play the Nabisco Championship.
"And these greens, they've not been this good; they've been good over the last four years that I've played here, but this is by far the best they've been. They're as good as Mission Hills, which is quite a compliment.
"I think all I need to do is hole a couple early on. But that hasn't happened. Maybe this week because as you say, the greens are unbelievably pure, and Johnny (her caddy) needs to make up for last week and read them well because my eyes are a bit past it, so it's down to Johnny and hopefully he'll do his bit."
FACT FILE:
Name: Omega Dubai Ladies Masters
Venue: Emirates Golf Club
Dates: Wednesday 14 to Saturday 17 December
Tour: Ladies European Tour
Inaugural event: 2006
Promoters and organisers: 'golf in DUBAi'
Prize-money: Euro 500,000 (Dh 2.5 million)
Winner's purse: Euro 75,000 (Dh 369,000)
Filed: 108 players, including two amateurs (Lindsay Brown and Sana Tufail, both UAE-based English players)
Defending champion: Iben Tinning (Denmark)
Previous winners: Annika Sorenstam of Sweden (2006, 2007), Anja Monke of Germany (2008), In Kyung Kim of South Korea (2009), Iben Tinning of Denmark (2010)
Countries represented: 28
Maximum representations: England (15 players), Sweden (11), France (11)
Star attractions: Laura Davies (England), Michelle Wie (US), Christina Kim (US), Alexis Thompson (US), Melissa Reid (England), Caroline Headwall (Sweden), Sophie Gustafson (Sweden)