Reid and Wikstrom tied for lead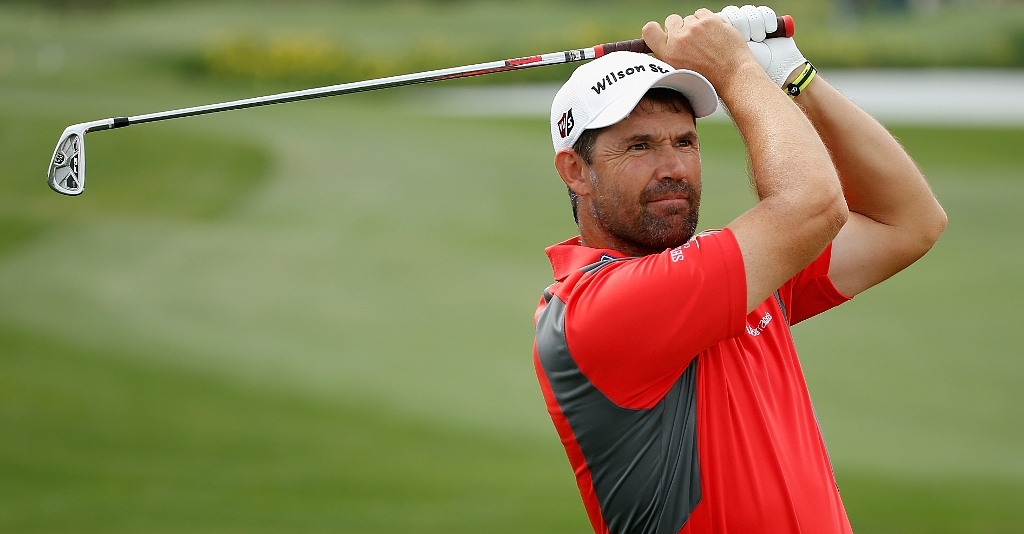 England's Melissa Reid and Finland's Ursula Wikstrom are tied the lead after the first round of the Tenerife Ladies Open.
England's Melissa Reid and Finland's Ursula Wikstrom posted a pair of six under par 66s in fine but windy conditions to share the first round lead at the Tenerife Ladies Open.
Reid, playing at Buenavista Golf for the first time and without a practice round, carded six birdies, two bogeys and an eagle at the par-five 18th hole.
The 22-year-old Turkish Airlines Ladies Open champion was then joined by Wikstrom, who teed off ten minutes later and made eight birdies, along with a double bogey at the par-four 11th.
Reid had four birdies and one bogey on her front nine but missed four birdie putts from less than five feet. Three under at the turn, she made a crucial 15-foot bogey putt at the 11th which was the catalyst for a back nine of three under. She birdied the short 12th and the 16th, before striking a seven-iron to within 30 feet of the hole at the par-five 18th.
On her 11th-hole bogey, Reid said: "I hit a really good drive there, just completely came out of it; a bad second shot and then I had a bad chip and then another bad chip. A double bogey is a bit of a killer really you've got to make two birdies to get it back whereas a bogey you can get over the next hole. It definitely kept the momentum going.
"An eagle to finish was nice. I felt like I left a couple out there. It's only the first day but you certainly play your way into the tournament and want to shoot as low as you can. Hopefully I'll keep it going."
The third season Ladies European Tour player skipped last week's Portugal Ladies Open to move into her new house in Loughborough. She said that she was itching to get back on Tour ahead of this month's major tournaments: the Evian Masters presented by Société Générale in France and the Ricoh Women's British Open at Royal Birkdale.
"There are a big five weeks coming up after this so I've been doing a bit of preparation for that and it's quite good that it's windy, like Birkdale," she said. "You've got to hit some low shots, especially with wedges and short irons so it's all good practice for Birkdale."
While she has secured her place at the Major championship, Wikstrom was the top ranked player on the LET's Henderson Money List not to qualify. This week, she has another chance to secure her place at the Ricoh Women's British Open, as the top three finishers at the Tenerife Ladies Open not already exempt who have entered will receive a place.
"I don't really want to go to qualifying as it's not the nicest preparation for the tournament," said Wikstrom, who turns 30 on Saturday. The seventh season LET player is hoping to secure her maiden title this week, having finished as the runner-up last year in France.
She had four birdies on the front nine, chipping in for birdie on the ninth hole, double bogeyed the 11th and fired three straight birdies from the 12th hole, before tapping in for a further birdie at the 18th.
"I was hitting the ball well so a lot of them were easy birdie opportunities. I was able to make the putts so it was pretty simple today. It was windy but it's not like it's breezy, it's constantly windy, so it's pretty good," Wikstrom said.
A group of four players finished a shot back at five under: Christel Boeljon of the Netherlands, England's Trish Johnson and French players Virginie Lagoutte-Clement and Anne-Lise Caudal.
Swedish rookie Josefin Leijon and South African Laurette Maritz finished a shot further back on 68, while Australian Karen Lunn, who earned her ninth LET title at last week's Portugal Ladies Open, finished on 69 along with compatriot Kate Combes, Italians Federica Piovano and Veronica Zorzi, South Korea's Jeehae Lee and Vikki Laing of Scotland. Defending champion Felicity Johnson opened with a one over par 73.