Regal Rory clinches towering win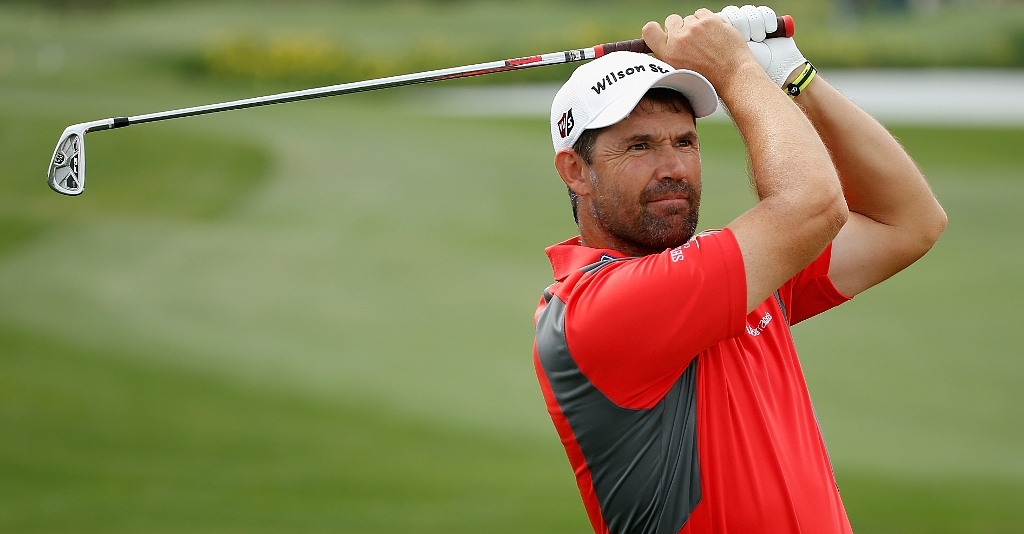 Northern Ireland's newest hero Rory McIlroy did a whole lot more than merely win his first major at the 111th US Open on Sunday.
Northern Ireland's newest hero Rory McIlroy did a whole lot more than merely win his first major at the 111th US Open on Sunday.
The masterful 22-year-old completed an amazing 70-day transformation from Masters meltdown to major magician by winning what is reputed to be the hardest of all majors by an astounding eight shots from Jason Day.
Day was also the joint runner-up from South African young gun Charl Schwartzel at the Masters with fellow Australian Adam Scott in April, and is another of the world's exciting stars of the future.
This week, though, it was the whiz-kid from Holywood in Belfast who completely stole the show by delivering the golfing equivalent of a Hollywood blockbuster as he majestically set record after record at the storied Congressional Country Club near Washington DC and stole the heart of the huge US galleries – even while ensuring that the stately US Open trophy remained in Northern Irish hands for the second year in a row.
McIlroy was cheered and clapped on every one of the 18 holes he played as he became, at 22, the second youngest winner of the US Open behind the late, great Bobby Jones almost a century ago as well as the second youngest European major winner of all time – and the youngest since 1872, the year Young Tom Morris captured his fourth and final Open at 21.
"The whole week has been incredible – I could not have asked for any more and I am so happy to hold this trophy," the composed youngster said after a performance that completely belied his tender years.
"For such a small nation to win two US Opens in a row is pretty special. As Graeme (McDowell) said last year, there will be a lot of pints of Guinness going down.
"I know a few of my friends will be partying and I can't wait to get home and join them."
On his recovery from The Masters he added: "Augusta was a valuable experience. I knew what I needed to do today to win. I learnt a few things there about myself and my game.
"I put a few different things into practice and it paid off."
Not since amateur legend Bobby Jones in 1923 has this the toughest of all four majors been lifted by someone as young – and with Padraig Harrington saying that McIlroy has the potential to challenge Jack Nicklaus's record of 18-major titles, it ought to be noted that the Golden Bear was a few months older when his first win came.
But the most remarkable thing is that it was only in April that McIlroy imploded at Augusta, when, to his horror, he saw a four-stroke lead turn into a 10-shot defeat with a closing round of 80.
This was the first major since then and he was a class apart from the moment he started in the same way as he had at The Masters with a 65.
By the time he had raised his arms in triumph to the roars of the crowd – such a contrast to the heckling that runner-up Colin Montgomerie received at the same venue in 1994 – everybody present knew they had witnessed something and somebody truly special, and somewhat ironically in an edition of the event, it's 111th, deemed to be an unlucky number in sport in general and in cricket in particular.
Along with the old champion Graeme McDowell, one of the first to join McIlroy in the celebrations was his dad Gerry and one of the first things the conquering hero said to him was: "Happy Father's Day – this one's for you."
But his mother wasn't forgotten. At the presentation, the new champion said, "I have to mention my mum too – everything they have done for me I can't thank them enough."
Back at home there were the same joyous scenes that had greeted McDowell's victory 12 months ago, which was the first by a European in the event for 40 years.
They have all known about McIlroy's talent since he shot 61 at Portrush as a 16-year-old – and many of them for long before that.
With a closing 69 for a tournament record 16 under par total of 268, these are the new US Open marks he set or shared – and whether he goes on to do more than Nicklaus or Tiger Woods, who has won 14 majors, should not detract from this achievement:
– Lowest halfway total – 131
– Biggest halfway lead – 6 (with Woods)
– Lowest 54-hole total – 199
– Quickest to 10 under – 26 holes
– Quickest to 11 under – 32 holes
– Quickest to 12 under – 34 holes
– First to 13 under – 35 holes
– First to 14 under – 50 holes
– First to 15 under – 55 holes
– First to 16 under – 58 holes
– First to 17 under – 64 holes
– Most under par 72 holes – 16 under
– Lowest 72-hole total – 268 (by 4)
He also became only the third player to have four rounds in the sixties at the event and while those statistics, inevitably, also said something about how soft the Washington course was all week, it was the same for everyone and only he was able to take full advantage.
Insistent that he had his Masters nightmare in context within a few days of it happening – he was third in Malaysia the following Sunday – a visit to earthquake-hit Haiti the week before coming to Washington added further perspective.
He still had to show, however, that regardless of his eight-stroke cushion with a day to go he was capable of remaining in a league of his own.
Lee Westwood, joint third overnight, started with a birdie, but in the group behind him, McIlroy matched it from nine feet and an approach to four feet at the 470-yard fourth turned the gap into double figures.
YE Yang, McIlroy's playing partner, got the gap back to eight on the two outward par fives and McIlroy had a narrow escape when his pitch to the long sixth only just made it over the water, actually bouncing off the wall of the water onto the green.
Yang, Asia's first and only major winner – he overtook Woods at the 2009 US PGA – then struck his tee shot to around three feet on the dangerous short 10th, but McIlroy not only got inside him, but almost holed-in-one.
Sharing it in birdie twos meant he was a step closer and McIlroy had, of course, improved five shots on what he took at Augusta's 10th that fateful day.
When Yang hit his second into water on the 11th and bogeyed, victory seemed in the bag and, as if it had not been all weekend, the real battle was for second place.
In the end, just as at The Masters, 23-year-old Day ended up as runner-up, a bogey-free 68 seeing him finish two ahead of Westwood, Yang and little-known Americans Robert Garrigus and Kevin Chappell.
For Westwood, who mixed three birdies with three bogeys for a 71, his wait for a first major goes on – and he did not quite do enough to regain the world number one spot from Luke Donald either.
McIlroy did bogey the 12th after driving into sand and, after another birdie at the long 16th, he did have his only three-putt on the 17th for a second bogey.
But it was all over long before then.
The future of golf had arrived and the galleries, rapturously applauding him like a home hero, knew it.
THE TOP 10 LEADERBOARD
268 Rory McIlroy (NIrl) 65 66 68 69
276