Red-hot Karmis leads by six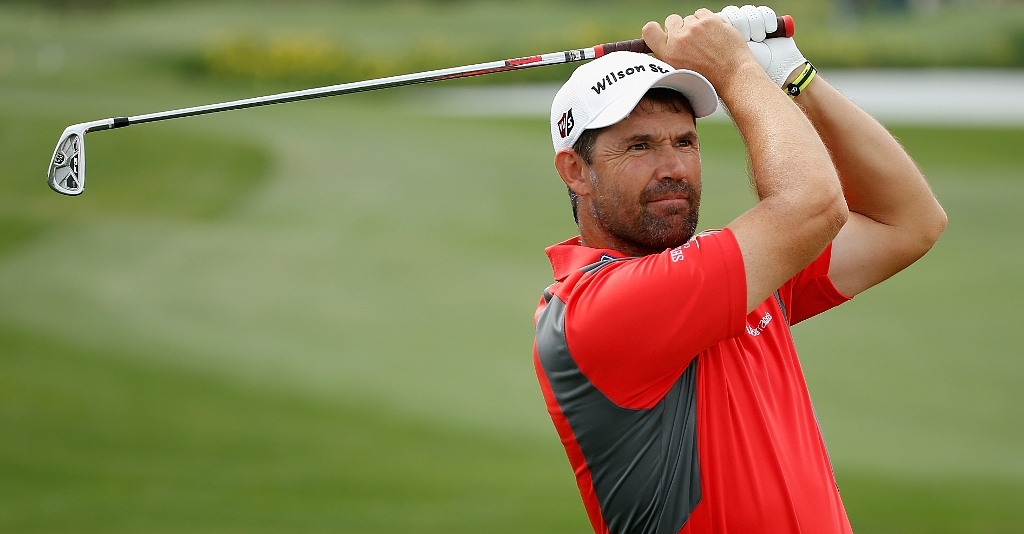 Peter Karmis produced another birdie blitz and a second successive 63 to take command of the Handa Singapore Classic.
South African Peter Karmis produced another sublime performance with a second successive nine-under-par 63 to take the clubhouse lead before the second round of the Handa Singapore Classic was suspended due to darkness on Friday.
Karmis, who earned his Asian Tour card at Qualifying School in Thailand this year, fired nine birdies for a two-day total of 18-under-par 126 to open up a six-stroke lead at the Orchid Country Club.
A lighting storm in the early morning forced a two hour-long suspension, which means a total of 19 players will return to complete their second round at 7.30am local time on Saturday.
India's rising star Gaganjeet Bhullar (65), Australian Kim Felton (67), Jbe Kruger (66) of South Africa and Chan Yih-shin of Chinese Taipei (67) finished their round on a 132 total at the US$400,000 full field Asian Tour event.
S.S.P Chowrasia of India closed with a 65 for a 133 total while Singaporean Mardan Mamat was a stroke back on 134 following his round of 69.
Karmis, who has won two titles in South Africa, put his irons to good use as he sank his birdies from 10 to 15 feet out.
"There's no secret to my round. I'm just playing well and have been hitting it very well. The more wedges I have the better so this course suits my game well. I hope to continue my form and play to my game plan," said Karmis who found 16 greens in regulation on Friday.
He was delighted to extend his lead and put himself in a good position to secure his first Asian Tour victory.
"To win here would be huge. Any victory on the Asian Tour would be a great deal. The privileges and the prize money that come with it are very attractive. The Asian Tour has a great schedule so I just need to stay focus and get the job done," said Karmis.
Playing on a sponsor's invite, Felton, 35, posted four birdies and one eagle against one bogey to ignite his title charge. He took a four-month break from golf in January and juggled between training and helping a friend sell wine. Despite the lack of competitive golfing, he believes he is back to his best form.
"My game is finally at the stage where it feels really good. This is one tournament where you feel that you can hit every shot really close. The course is quite soft after the rain and it gives you the opportunity to go for the pins and shoot birdies," said Felton who played on the Asian Tour from 2000 to 2005 before plying his trade on the Nationwide Tour in the United States.
"At the start of the year I didn't enjoy playing golf. It started to feel more like a job instead of a game and I decided to take a four-month break starting in January. Now I enjoy playing again because I started work for a friend at a wine stall and it wasn't fun," said Felton.
Bhullar, who played from the back nine, made the turn in 33 before carding an eagle when his six iron shot landed 15 feet from the hole.
"To be honest it wasn't easy out there. It was raining and we had a two-hour delay after nine holes. I tried not to break the concentration and the tempo but I have been hitting and putting very well," said the two-time Asian Tour winner.
"Throughout the week I have been trying to adapt to my new driver so I wasn't comfortable with the ball flight. But today I'm back with my old driver and it was fine because I hit a lot of fairways," said Bhullar who found 10 fairways today.
Chinese Taipei's Chan, winner of the King's Cup in Thailand last year, was happy to complete his round of five birdies to trail the leader by six.
"I'm glad to finish my round as I can have more rest tomorrow. There are still two more rounds to play and I'm not too worried about the leader's lead. The ball is round and anything can happen," said Chan.
Mardan continued to fly the Singapore flag high after his round of 69. "I'm going to take it easy and one shot at a time. Today is Hari Raya (a yearly Muslim celebration) and I'll be going home to celebrate. I hope I can get enough sleep tonight and make a run up the leaderboard."