Ready to rock Blackpool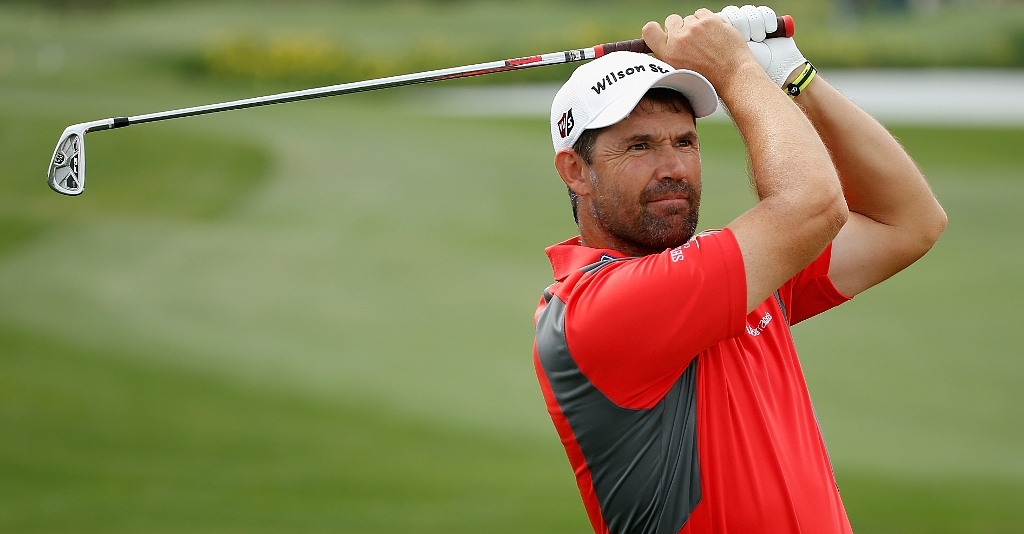 Don't miss the chance to see the top lady golfers at Lytham next week – they're great golfers and even better ambassadors.
Next week the best ladies golfers in the world arrive on British shores – and if you're a fan of the game you really shouldn't miss the opportunity to attend.
In terms of spectator interaction, the ladies game is light years ahead of the men's.
Where spectators at a men's event can be left feeling metaphorically, as well as literally, on the edge of the action, at an LPGA event the fans are treated with greater respect.
In short the relationship between golfer and the galleries is a little bit less one way than the spectators at a male event might be used to.
Take social media – Stewart Cink and Ian Poulter might be the best known twittering golfers but they are also exceptions that prove the rule.
Most men (golfers, journalists, administrators) treat it with scepticism or fear, but the ladies have embraced the possibilities of it and the LPGA is unquestionably the world's leading twittering tour.
And chief twitter correspondent is Morgan Pressel whose tweets are less a tiny glimpse into her life than a detailed and entertaining stream of consciousness that reads like a golfing version of the Truman Show.
We're treated to behind-the-scenes photos of her with fellow players during competitions, stories of money matches against best friend Meaghan Francella, tales of the madness of Christina Kim, the on-running saga of her inability to pack for any tournament, her addiction to Starbuck's, her excellent taste in television (she loves Entourage) plus excellent insight about the golf too ("There's no week more mentally gruelling than an Open … my brain is fried.").
In addition to social media, the LPGA's website also aims to give something back.
To a British ear the wording in the fan section might grate a little ("For the love of the fans") but there is nothing wrong with the concept – sign up to the fan book of your favourite player and then fire questions at them.
Don't want to write them? Why not telephone them in? Or even send video of yourself quizzing Paula Creamer, Cristie Kerr or any of the other stars of the tour.
The players then film themselves answering those questions (try imagining a few male stars doing that … difficult, isn't it?).
If the online interaction doesn't convince you, read the accounts written by fans of their experiences at tournaments.
One after another relates stories in which players have gone out of their way to make a youngster's day, such as the time Lorena Ochoa met a Mexican boy born with no right hand.
When the boy got home he found souvenirs waiting for him from the world number one.
Inspired he has gone on to reach a useful level at the game making his parents proud of him for overcoming his disability and thankful to Ochoa for taking the time to encourage him.
But even the simple stories of a few seconds taken to sign a cap or pose for a photograph mean so much more than some male golfers might appreciate.
Observers of the world of golf have seen it with their own eyes: no matter if they have hit a poor round, or suffered atrocious weather, the ladies, as a matter of course, stay and sign autographs after they have returned their cards.
Talk to any child who has just spent a few precious seconds with a friendly golfer and you are under no illusion – that golfer has just earned a fan for life.
Think about that: it isn't just another voice who will shout encouragement from the gallery; it is another fan that will use the clubs or wear the apparel that their hero or heroine endorses.
That's also a fan who will support that golfer's tour by attending more tournaments in the future – a win-win situation a few PGA and European Tour pros could do with re-assessing.
So if you're around in the North-west at any stage during the Ricoh Women's British Open (28th July to 2nd August) it might be worth making your way to the Royal Lytham and St Anne's Golf Club.
The pro-am is on Tuesday, practice is on Wednesday and the tournament proper runs Thursday through to Sunday.
The field is the strongest ever assembled with the likes of Lorena Ochoa, Ji Yai Shin, Yani Tseng, Paula Creamer, Morgan Pressel and Michelle Wie competing against local talents Laura Davies and Melissa Reid.
Don't approach them during play, but during the week keep an eye out for the odd appearance in the Spectator Village (where one or two are planning to have a crack at the nearest the pin and longest putting contests) and be sure to take advantage of their generosity when they've completed their rounds.
"These Girls Rock" cries LPGA.com.
See them for yourself and you might find it hard not to agree.