Rain ends play with Els in trouble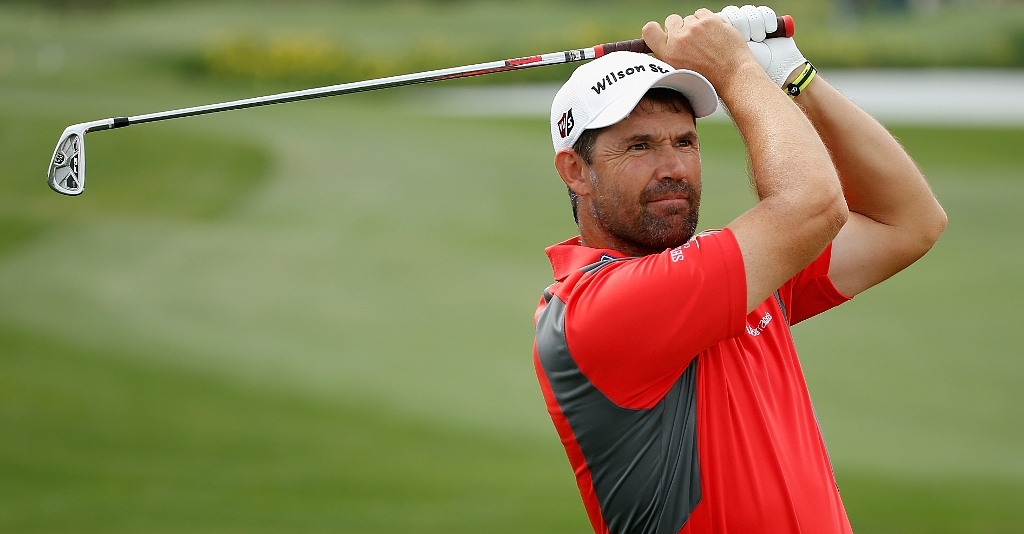 Ernie Els's bid for another back-to-back victory on the US PGA Tour will have to wait another day. Rain has seen to that.
Ernie Els will have to wait another day before he can claim another back-to-back victory on the US PGA Tour. Lightening, thunder and heavy rain at Bay Hill made sure of that on Sunday.
In the meantime the 'Big Easy' may have to face an uneasy night after seeing his five-stroke lead and regal march to victory at the Arnold Palmer Invitational suddenly cut to just two shots by a tenacious USA-based Korean Kevin Na and a chasing pack just one shot further back that included fellow South African Retief Goosen and Americans Ben Curtis and Chris Couch.
The three hours of rain that halted play with the final group needing to play four more holes hardly cooled off a hot-under-the-collar Els whose serene cruise to victory with a lead of five shots suddenly ended with a double bogey at the unlucky 13th where he found water and then sand.
Els, who had turned at two-under 34 and added further birdies at the 10th and 12 to look unstoppable, followed that 13th-hole disaster with another bogey at 14 – and suddenly he was just two shots in front at 11-under with four holes to play – and looking decidedly shaky
"Obviously, I'm not totally at ease with myself right now," Els said afterwards. "I'm a little angry or disappointed or whatever you want to call it. There's still work out there to be done, and I've got to get it done. I've basically got to go out there and play hard tomorrow morning on the last four holes; as good as I can."
Na, who has never won on the PGA Tour, was, meanwhile, showing the kind form that brought him rounds of 68 and 70 on Thursday and Friday before Saturday's 72.
Two birdies and a bogey gave him a 35 at the turn and birdies at the 11th and 12th had helped reel in a floundering Els when the siren ended play for the day.
Perhaps the rain break is a godsend for Els. It will give him time to compose himself and get back to playing the outstanding golf he had been doing before he ran into trouble
After a further inspection today, the final round is to resume at noon (local time) in the first Monday finish at Bay Hill since 1982.