Rain ends opening day action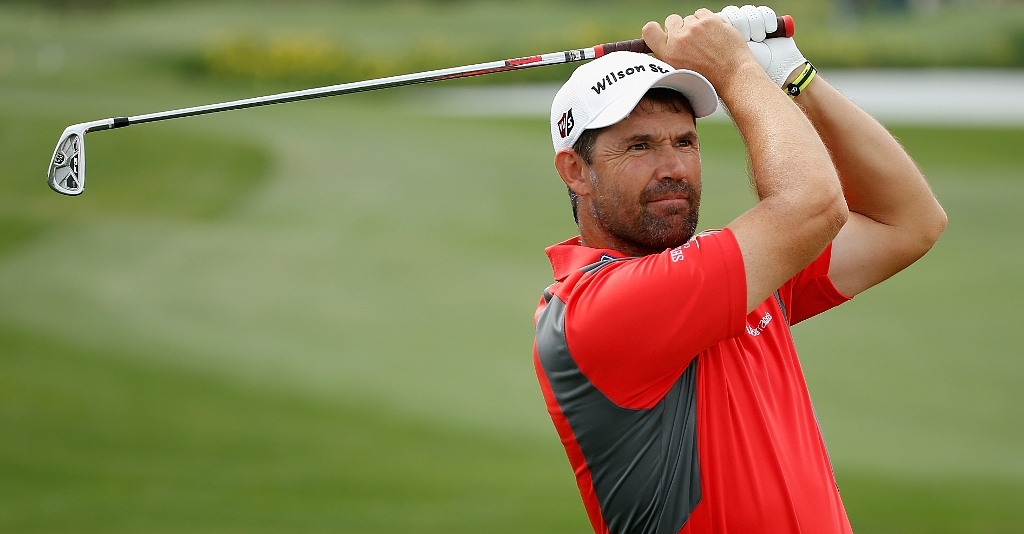 Persistent heavy rain brought a premature end to the opening day of the 2009 US Open at Bethpage Black in New York.
Paul Casey urged patience at a rain-drenched Bethpage Black as US Open play was abandoned for the day just three hours and 15 minutes into the first round.
Tournament officials from the United States Golf Association had hoped to eventually resume play at the Long Island, New York, course when play was initially suspended at 10.15am (3.15pm BST).
As the rain that swamped the greens and caused the opening round to be halted continued to pour into the afternoon, however, they decided no further play was possible and at 1.55pm declared play would resume at 7.30am on Friday.
With rain expected to continue – and Saturday promising a deluge equal to this one – Mike Davis, the USGA senior director of rules and competitions, said a Monday finish was looking a distinct possibility as the body would not contemplate deciding the champion in fewer than 72 holes.
With the USGA also resisting calls to introduce a 'lift, clean and place' policy for muddied golf balls on fairways, world number three Casey, who will hope to restart two shots off the four-way lead at one over par, said the eventual champion would need to be have plenty of patience.
"It's only going to get worse but we will see what happens," Casey said of the weather forecast.
"You are certainly going to have to strike the ball very well but it's going to be the guy who keeps his head this week.
"Patience is paramount and you are going to have to deal with not only a very tough golf course but also some of the decisions that are being made like not being able to lift, clean and place.
"That's going to be very difficult and you are going to have be patient and expect some difficult lies and some mud-balls. That's the way it is."
Asked if that reduced the tournament to a lottery, the Englishman replied: "It does but hey, it all adds to the fun."
Davis insisted the US Open would be allowed to run its natural course.
"The USGA is firm on this, that we will not determine a national champion until we play 72 holes," he said.
"So if that takes us in Monday or Tuesday, whatever."
Of the golf that did get played before the suspension, defending champion Tiger Woods needed to be at his combative best to stay on track for back-to-back wins.
World number one Woods was one over par after six holes alongside Padraig Harrington and Angel Cabrera when play was supended with Americans Jeff Brehaut and Ryan Spears, Sweden's Johan Edfors and Canada's Andrew Parr sharing the lead at one under.
Woods was the only player to manage a finishing score under par when the par-70 Bethpage Black course first hosted the US Open in 2002 and it was already playing longer than its 7,426 yards as play got under way today.
Having won his third US Open title at Torrey Pines last year, he got off to the worst possible start today when he hooked his opening tee shot some 40 yards left of the fairway.
Woods' second shot sent him into a greenside bunker but he still managed to get up and down for par on the 430-yard dog-legged opener as his partners both bogeyed the par four.
Harrington was in trouble at the fourth as he found thick rough off the tee, needing to thrash out just to get back on the fairway. He overshot the green with his third shot but got to six feet from the hole with a lovely chip only to miss his par putt from six feet to slip to two over par.
Woods came unstuck for the first time at the fifth, driving right into the rough and finding a front greenside bunker with his third shot. Woods got to eight feet from there but missed his bogey putt and had to settle for a double, as did Harrington, who dropped to four over.
Again, Woods battled back, sinking a birdie putt at the sixth from around 20 feet to get back to one over.
England's Ian Poulter suffered a bogey at the second but got back on track with a birdie at fourth and was still at level par playing the eighth hole and among the morning starters actually disappointed when the hooter sounded to call players off the course.
On his Twitter page, Poulter wrote: "What a shame about the rain. I wanted to stay out there I was playing great. I've got 4ft for par on eight. Ball just stopped in a puddle."
He also poked fun at the USGA's optimism in getting play restarted, adding later: "Guys you will laugh…We have just been told by the usga that when it stops raining they can get this course playable in 1 hour."
Play was halted for the day around 30 minutes later.