R-Mac: Never sit on a lead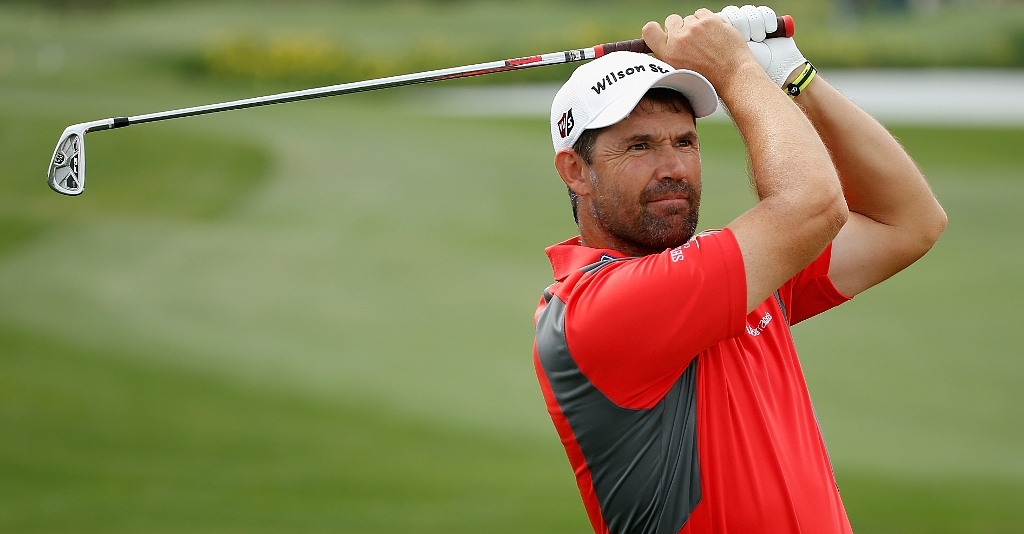 Rory McIlroy says his final-round meltdown at this year's Masters has taught him a lesson he'll never forget.
Rory McIlroy says his final-round meltdown at this year's Masters has taught him a lesson he'll never forget.
The lesson? Never sit on a lead.
The 22-year-old native of Holywood, in Northern Ireland, believes that his harrowing experience at this year's Masters will equip him with the knowledge of what best to do when he next finds himself in a similar position to the one he was in when he teed off on day four at Augusta.
At that stage, with his four-stroke lead, he looked set to be a runaway winner with nobody having displayed the kind of form needed to catch him.
But then, after just two holes, McIlroy, who opened with a bogey, suddenly found that his lead had been wiped out by eventual winner Charl Schwartzel who had drawn level with him with a chip-in for a birdie at the first and a stunning eagle two holes later.
And, if that wasn't enough to put pressure on the Ulster youngster, Tiger Woods was on a charge that would also give the former World No 1 a share of the lead before the turn.
McIlroy kept him self in the race to the turn, but then the wheels came off and he finished well out of contention with an awful 80 because, he believes, he made the mistake of doing just enough to hold onto the lead instead of saying to himself: 'Right, I'm going to go out, shoot 65, beat everyone by eight and just show everybody how good I am'," McIlroy said.
"That's really what you should be going out and looking at."
It's the same kind of attitude a fearlessTiger used in the good old days.
In Spain this week for the Volvo World Match Play Championship, McIlroy says he has not found words of comfort difficult to come by.
They have flowed in with successful Manchester United manager Sir Alex Ferguson perhaps the headline figure among the senders.
Sir Alex sent him a long text message advising him to talk to the people closest to him rather than listening to or reading the opinions of outsiders.
"Similar to Beckham when he was being hounded by the British media after getting sent off at the World Cup," said McIlroy. "Fergie told him to come back to Manchester and to the people who loved him."
McIlroy knows he is not the first and won't be the last to implode in the way he did.
On Sunday his Ryder Cup partner and close friend Graeme McDowell was three clear with one hole to go in the delayed third round of the Players Championship and yet went on to lose perhaps the most prestigious of all the non-Major titles.
McDowell ended up with a 79 which, like McIlroy's 80, was the worst round of the day and says: "I sent him a text saying, 'It happens to the best of us."
"It can happen to anyone. He's a major champion, but it's tough to finish off tournaments no matter who are you.
"Tiger, was, perhaps, the exception. He made it look so easy for 15 years or whatever," McIlroy added.
All of Woods's 14 major victories have come with him at least tied for the lead after 54 holes and he had a perfect record from a leading position through three rounds – until YE Yang beat him at the 2009 US PGA.
The Match Play carries a first prize of £703,000 which is second only to The Open in Europe this year and it has attracted five of the world's top six.
In the meantime Lee Westwood is under threat as world number one with Luke Donald and Martin Kaymer breathing down his neck.
Westwood, winner of his last two tournaments in Indonesia and Korea, opens his World match play bid on Thursday against Dane Anders Hansen, while Donald's first game is against American Ryan Moore and Kaymer's against Yang.
Donald is seeking a notable – and lucrative – double after lifting the WGC-Accenture Match Play in Tucson in February.
The format is different this week, though.
The 24 players are in eight round-robin groups of three for the first two day, with the top two in each group on Friday night going through to the knock-out stages at the weekend.