R-Mac heads glittering showpiece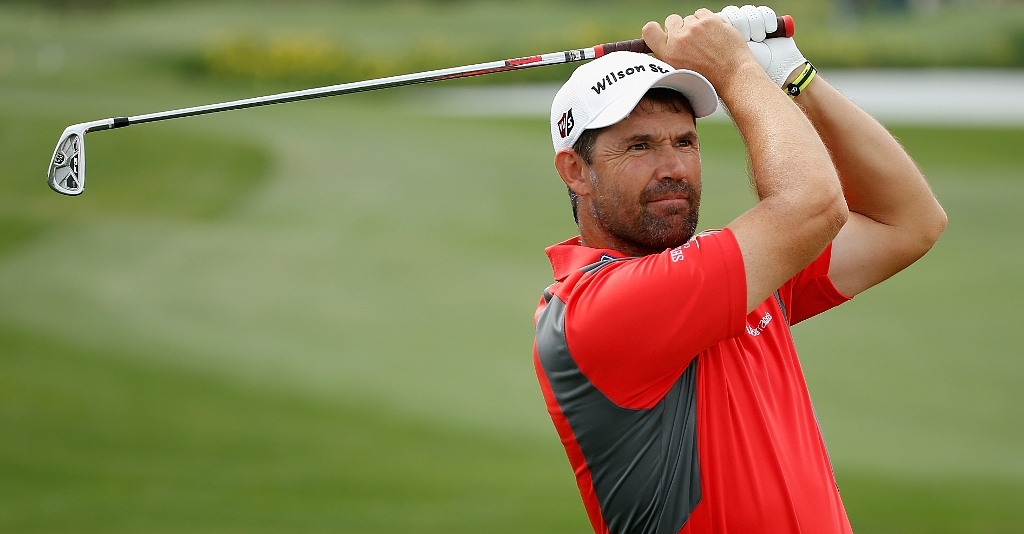 Tiger Woods won't be there. Nor will Luke Donald, but that won't stop Shanghai glittering brilliantly this week.
Embattled Tiger Woods won't be there because he didn't qualify, and the new World No 1, Luke Donald, because his wife is expecting a baby.
But the WGC-HSBC Champions tournament is once again ready to showcase China as an emerging golf superpower when 2011's four major champions go into battle on Thursday with the bulk of the World's finest golfers at Shanghai's Sheshan International Golf Club, one of the most highly ranked golf institutions in all of Asia.
Masters Green Jacket winner Charl Schwartzel, US Open Champion and World No 3 Rory McIlroy of Northern Ireland, fellow countryman and current Open Champion Darren Clarke and Keegan Bradley, one of the USA's brightest young upstarts this year and reigning US PGA Champion, will headline a field made up of the finest golfers from 20 different nations spurred on by a whopping prize fund of US$ 7million.
Not the least of them, of course, is this week's notable defending champion, Francisco Molinari. The Italian won't easily be forgotten after his epic two-horse battle with Lee Westwood last year.
Donald, the WGC-Accenture Match Play Champion this year who topped the 2011 money list in America by winning the US PGA Tour's closing event at Disneyland last month and who is now looking to do the same thing on the other side of the Atlantic so that he can become the first man to ever to win the US and European money list double, currently has a lead of more than €1.3 million in the European Tour's race to Dubai.
Putting his family before his career, Donald has vowed to be with his American wife Diane when she gives birth to their second daughter in Chicago during the next few days, but he will surely be reluctant absentee from Shanghai because he is well aware that a revitalized McIlroy is determined to reel him in as the European Tour races towards what should be a climatic finish in Dubai.
McIlroy's $2million win in last week's Shanghai Open won't physically help in his chase after Donald – the event was not sanctioned by any tour and the prize money won't count anywhere – but his victory over an elite field will certainly have given a somewhat sagging career a vital shot in the arm at a critical time of the year.
Also chasing Donald's with his tail up again after winning back-to-back European titles in the last fortnight, is an upbeat Sergio Garcia.
The sizzling Spaniard won't be a threat this week. He has decided after two weeks of heroics. that it was time to take a break, but Donald knows that staying ahead of a talent in this kind of form cannot be taken for granted.
And you could say the same about other Race to Dubai front-runners like Schwartzel,German Martin Kaymer, the 2010 PGA champion, and Lee Westwood, current World No 2 and highest ranked player in the field.
Westwood, who finished second to Italian Francesco Molinari 12 months ago, is certainly looking forward to his return to China, a country the World Number Two sees as one golf's most fertile landscapes.
"The World Golf Championship events should move around and encapsulate the whole world because it's in the title of the tournaments," Westwood insists..
"The (four) events should be played for by players from all over the world and be played all over the world. China's an emerging market for golf; there are so many courses being built here; people taking up the sport and people getting interested in the sport.
"China is somewhere that World Golf Championships should be played because it (The country) could turn into such a dominant force in the sport.
"Last year's event here was great. Francesco (Molinari) and I ran away from the field. It probably looked good on TV and that sort of thing gets people interested. The more tournaments that are played in China the more interest there will be," he said.
After an epic battle with Westwood last year, Molinari eventually finished one shot clear of the Englishman on 19-under par to capture the biggest win of his career so far.
The Championship had become a two horse race with Donald and Richie Ramsay sharing third place, some nine shots behind Westwood and ten behind Molinari who has fond memories of winning his second European Tour title in such an impressive manner.
"Last year was a great week and I've got some great memories of the event and the course," said the Italian Ryder Cup cap, who finishing tied tenth in last week's Andalucía Masters.
"I'm really looking forward to going back there to defend the title and it's a golf course that I really like. I'm in good form and I would love to do well again.
"My battle with Lee was probably the best golf I've played so far on Tour and the best week I've had on a golf course. Going back there now I realise what I did there and I'd love to play that well again. It's going to be hard to repeat that form this year but I'll be trying to defend the title. I set a really high standard last year."