Quiros leads Spanish defence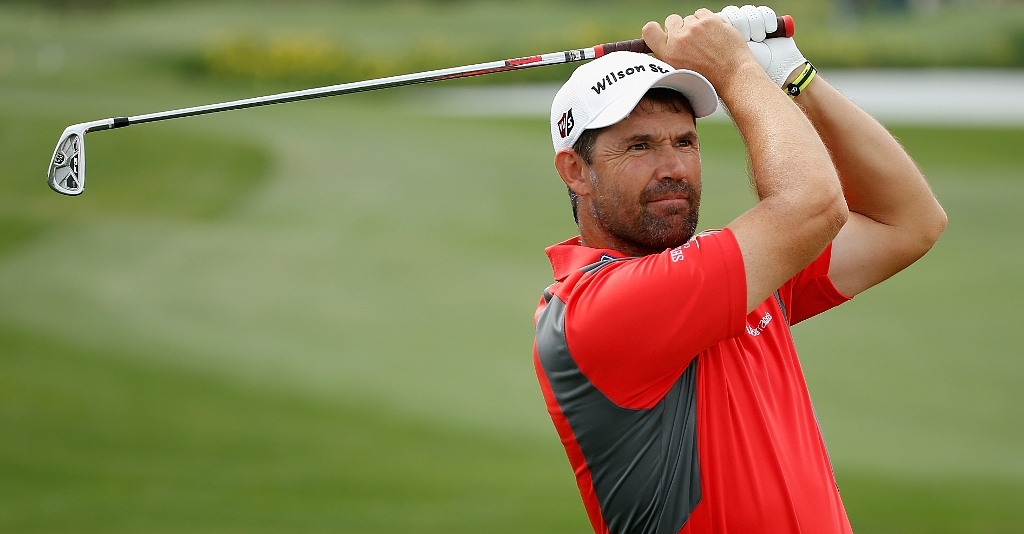 Expect the European Tour's Spanish contingent to double their efforts at this week's Open de Espana.
You can expect the European Tour's Spanish contingent to double their efforts at this week' Real Seguros Open de Espana.
And not only because it's their country's national open.
This is the big one, a true landmark national open.
It will not only mark the 40th anniversary of the European Tour's first-ever official event in 1972, but it will also come exactly 100 years after the first Spanish Open was played in 1912 and won by Frenchman Arnaud Massy of France.
This year's event has further significance in that it will tee off just four days short of next Monday which will mark the one-year anniversary of the death of mainland Europe's greatest-ever golfer, Seve Ballesteros, after he lost his gallant fight with a malignant brain tumor.
One of the Spaniards in the hunt this week, Ignacio Garrodo, is the son of Antonio Garrido, the winner of that historic 1972 Spanish Open and a former Ryder Cup team-mate of Ballesteros, who himself was a three-time winner of this event and a five-time Major champion who just two years after Antonio's 1972 victory would become, at 17, the youngest professional ever to play on the Tour and whose later heroics would go on to change the very face of European golf.
Also trying to capture this week's historic Spanish Open along with Ignacio Garrido, a two-time European Tour winner and a Ryder Cup player in 1997, will be the current Ryder Cup captain and one of Seve's best friends, Jose Maria Olazabal.
Big bomber Alvaro Quiros, the last Spaniard to win the title, is also in the field – and likely to come out full of confidence and with all guns blazing for it may be a very good omen that the 29-year-old notched his 2010 victory in this event at this week's very venue, the Real Club de Golf de Sevilla.
Another Spaniard earnestly hoping to win this week is veteran Miguel Angel Jiménez, who has won four of his 18 European Tour titles on home soil, but has yet to claim the Reale Seguros Open de España and would love nothing better than to become the European Tour's oldest-ever winner in an event he has always coveted
Jiménez dream is not all hot air either.
He is, indeed, being seen as one of the favourites after finishing in a tie for fifth place in last week's Ballantine's Championship in South Korea.
"I love the tournament and Sevilla is a very nice golf course. It is always in super condition," the 48 year old cigar-puffing veteran said this week, speaking for most of his fellow countrymen.
"The Spanish Open is very special to all of us Spanish players and I would love to have a victory in this tournament in my career CV. It's a big week because of everything that is going on and of course we will all have our thoughts about Seve and how we miss him."
As the only Spaniard to triumph on The European Tour so far this season, Rafael Cabrera-Bello, who won he Omega Dubai Desert Classic in February, is another native Spaniard who sees this week's event as being something special
"Seve and José María Olazábal are the reason I play golf. They were my idols when I was young and they still are, so playing in a tournament they have played in is special," The 29-year-old declared
"I would love to win the Open de España and Spanish golf is on a high at the moment with Sergio winning twice at the end of last year, Alvaro winning twice in Dubai last season and me winning there this year."
Spaniards don't always win the Spanish Open, though. Last year it was a not especially well-known South African, Thomas Aiken, who did it. He won at the Real Club de Golf El Prat
This year any number of players from outside of Spain could do it for while the highest of Europe's World-ranked players will miss the event – Luke Donald, back as the World No 1 after his third place finish in the Texas Open last week, is taking the week off and the World Nos 2 and 3, Rory McIlroy and Lee Westwood, are both playing at Quail Hollow in the US this week – there are more than enough top ranked golfers from countries in Britain, from Sweden, France and Italy and from South Africa and Australia to ensure that the Spaniards won't have everything their own way.
Some of these men include the likes of England's Simon Dyson, Oliver Fisher and Tom Lewis, Welshman Rhys Davies, South Africa's Jbe Kruger and George Coetzee, Scots Paul Lawrie and Richie Ramsay, Italian Matteo Manassero, Swedes Alexander Noren and Johan Edfors, Frenchman Grégory Havret and Australian Richard Green to name just a few.
In short, while the Spaniards will be a driven force this week, to be sure, keeping the title at home won't be an easy task for any one of them.
The strong invasion force from other lands will see to that and in the end it may take someone in the Spanish camp to rise to the occasion with something extraordinary to stop the Spanish Open trophy from being carried off to foreign lands.