Quiros is the new power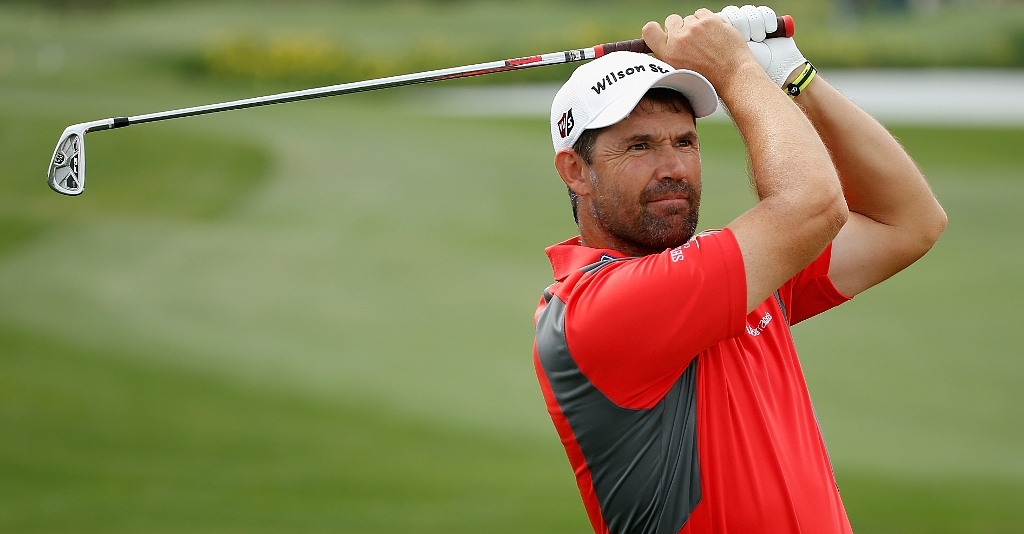 Move along Bubba Watson. Stand aside JB Holmes. There's a new big hitter on the US Tour. But let Mark Garrod tell you about him.
Move along Bubba Watson. Stand aside JB Holmes. If you want to know who is the biggest hitter on the US Tour these days, it has to be the Spaniard Alvaro Quiros.
For the past two years, Quiros has been causing heads to turn in Europe with his amazing ability to launch a ball almost into orbit.
But at the end of each season, he could not argue with the facts. In 2007 he averaged 308.2 yards, and in America Watson averaged 315.2. In 2008 he averaged 309.7, and Watson averaged 315.1.
"Mirror mirror on the wall, who is the longest of them all?" he must have been tempted to ask.
For the last two weeks in Florida, they have finally played in the same tournaments – and left-hander Watson has been forced to hand over his crown, at least for a while.
At the WGC-CA Championship in Miami, he finished 72nd – and his measured drives averaged 319.6 yards. Quiros, in 13th place, averaged 322.3 yards.
Then, in missing the cut by a shot at last week's Transitions Championship, Watson averaged 315.5 yards.
In finishing 52nd, Quiros averaged 317.
In between the two events, a reporter with Associated Press spoke with another American player, Will MacKenzie, on the driving range in Tampa Bay.
MacKenzie referred to "some dude with a straw hat" flying it not just over the net 300 yards away but also over the lake on the other side of the net.
The 'dude' was Quiros.
"It was sick. I said to myself 'think I'll just work on the ol' wedge game today'. If he has a short game, we're all in trouble."
Since he currently stands 26th in the world, whereas Watson is 126th, the 26-year-old from La Linea just across the border from Gibraltar has already demonstrated he does have a short game.
Quiros won the Portugal Masters last October. In January he added the Qatar Masters – and in two weeks' time, he will be at Augusta for The Masters – his first-ever major championship.
While his accuracy off the tee does still leave something to be desired – he ranks 169th in Europe and 190th in the States after his first two strokeplay events there – that does not matter if he goes on to score well.
In scoring, Quiros ranks joint-third in Europe with Sergio Garcia –
averaging 69.05, behind only Rory McIlroy and Anders Hansen. Since he is 25th in greens in regulation and 20th in putts per round, it adds up to one impressive package.
Quite what he makes of Augusta National and its wide open spaces remains to be seen – but while favouring long-hitters, you cannot do well there if you lack precision with your irons and have anything but the touch of an angel on and around the greens.
The word is getting round on the PGA Tour, though, that he is pretty special.
Kenny Perry had heard about Quiros hitting it 30 yards over the green on Doral's 376-yard second hole during the WGC-CA Championship.
"I can't imagine hitting that far," he said.
"Everybody in the locker room … that's the buzz. When you hear the guys talking about it in the locker room, something's up."
Five years ago, Quiros helped Spain finish second in the world amateur team championship.
He turned professional after that. But both in 2004 and 2005 he did not even make it to the final stage of the European Tour qualifying school.
After coming through the Challenge Tour the following season, however, he went to the Alfred Dunhill Challenge in South Africa. It was his fifth Tour event but only his fourth as a pro and his very first as a full member, yet he won it with a closing birdie.
Quiros will also remember 2007 for the serious left wrist injury which kept him out of action for five months – but his climb up the rankings since his return has been nothing short of startling.
Now he is getting known the world over – not just for his hitting power and for his straw hats, but also his long, sleek sideburns and a smile that is almost ever-present.
He will be joining fellow Spaniards Garcia, Jose Maria Olazabal and Miguel Angel Jimenez at The Masters once his invitation is confirmed next week as a member of the world's top 50 the week before the tournament.
At the age of 16, he watched Jimenez battle with Tiger Woods for the American Express Championship at Valderrama – having been given a ticket to the event as his prize for winning a local junior tournament.
Now, with Padraig Harrington's former caddie Dave McNeilly working for him, he is someone youngsters are becoming eager to see.
It might be first of all to witness how far he can project a golf ball, but people are starting to realise there is far more to him than that.