Que hoping break will spur Brunei bid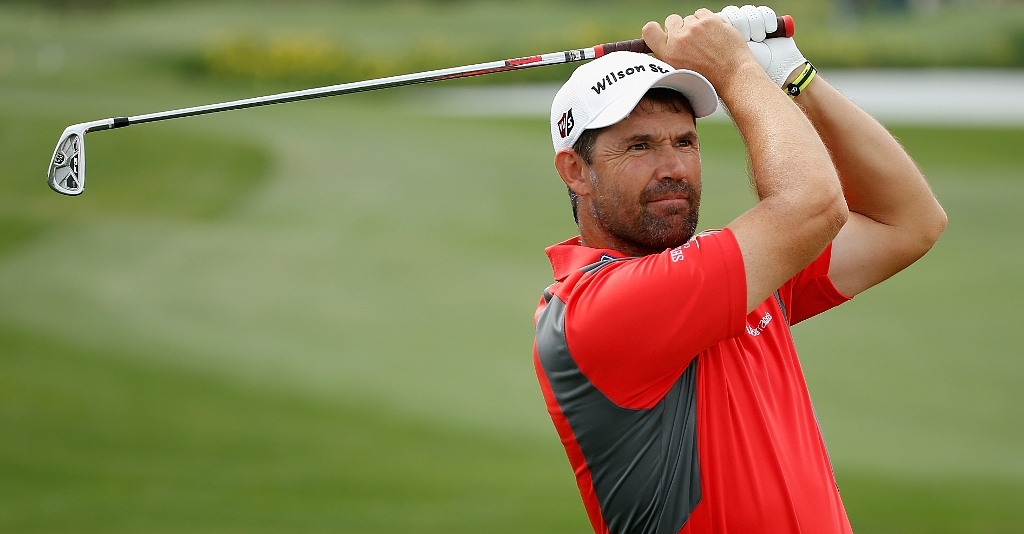 A rejuvenated Angelo Que is hoping a recent break from golf will help spur him to glory at this week's Brunei Open
Rejuvenated Philippines star Angelo Que is banking on a recent break from golf to help spur him on to glory at the Asian Tour's Brunei Open starting on Thursday.
Que, a two-time Asian Tour winner, traded his golf clubs for a yoga retreat with his wife at Koh Samui, Thailand, three weeks ago and believes his one and a half week hiatus from the game has prepared him well for this week's challenge at the Empire Hotel and Country Club.
He will be joined by a strong line-up of Asian Tour stars including defending champion Darren Beck of Australia, two-time Asian Tour winner Gaganjeet Bhullar of India, countryman C. Muniyappa, in-form Malaysian Danny Chia and former Brunei Open champion Lin Wen-tang of Chinese Taipei at the US$300,000 full field tournament.
During his break, Que also embarked on a new fitness and diet regime to ensure that he was in superb condition for the packed second half of the Asian Tour season which starts with the Brunei Open, which celebrates its sixth edition this week.
"My game hasn't been good for the past few months and after hitting it badly for some time, I told myself to get some rest," said the 32-year-old.
"I didn't eat meat for more than one week and didn't touch a club for a week and a half. When I came back it all started to click. I started from scratch and was hitting it solid again.
"You have to give your body a rest once in a while. I have never detoxified before and sometimes, you have to do things differently to make your game work well again," he added.
Chia, who became the first Malaysian to play in all four rounds at the recent British Open at St Andrews, is hoping to carry his Major experience to the sultanate.
"I'm playing with more confidence. I learned a lot after playing in the harsh weather at St Andrews and with some of the US PGA Tour players. I realised that they are not much different than me in terms of ball striking and that makes me believe in myself even more," said Chia, winner of the 2002 Taiwan Open.
However, Chia is nursing a sore back and is going against doctor's advice in competing in Brunei this week.
"The doctor advised me to not play but I'm going out there to see what happens. Today is actually the first day I'm hitting a ball in the last four days. So far my game has been okay but hopefully my back will hold up," said the Malaysian.
Muniyappa is relishing a return to the challenging Jack Nicklaus designed Empire course where he set a new record with a nine-under-par 62 last year. He endured a slow start to the season and admitted that his confidence was at a low since winning the Hero Honda Indian Open last season.
"After winning the Indian Open, I planned on buying a house but until now, I haven't managed to buy it yet. That has distracted me from golf," said last season's Rookie of the Year.
"Brunei was the venue where I got my first good result on the Asian Tour and it inspired me to do well in my following events. I hope it will be the same for me again this week," added the Indian.
Following the conclusion of the year's third Major a fortnight ago, Jbe Kruger of South Africa is hoping to draw inspiration from newly crowned British Open winner and countryman Louis Oosthuizen.
"Louis' (Oosthuizen) victory has certainly motivated many of us. He made me believe that if he can do, it so can we," said Kruger who is playing in his second season on the Asian Tour.
Kruger, who has yet to win on the Asian Tour, claimed a tied fourth place finish at the Asian Tour International in Thailand but failed to maintain his momentum and missed three out of four cuts.
"My game is starting to come together. I was tweaking with my grip a bit earlier in the season and I won't say that it is perfect now, maybe about 75 or 80%. But I like this golf course and I hope to do well," said Kruger who finished tied 15th here last year.