Q&A with Yani Tseng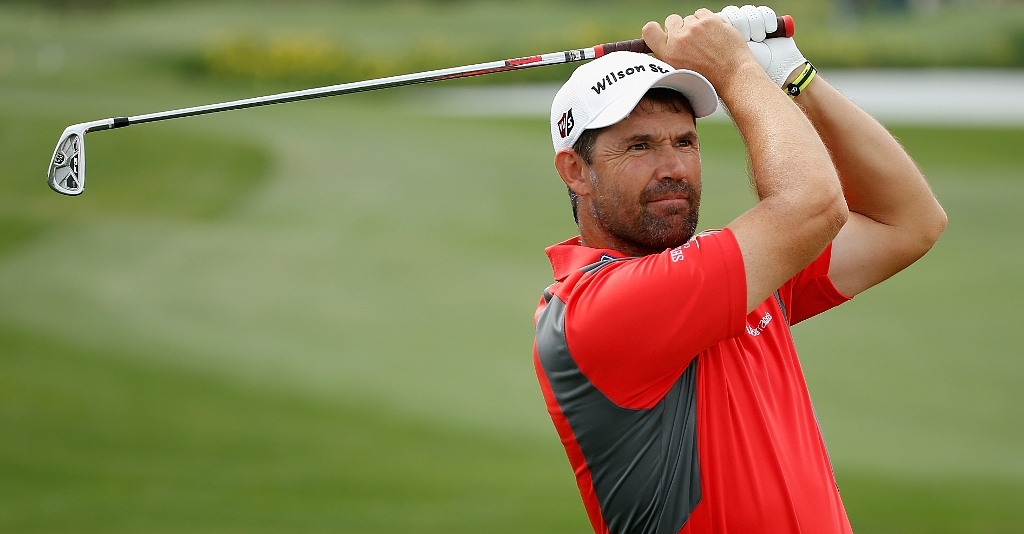 Yani Tseng is the hottest player in the ladies game. Ahead of the HSBC Champions in Singapore she discusses her game.
The newly-crowned women's World No 1 Yani Tseng is hoping that the HSBC Women's Champions rule that its winners become members of the exclusive club of top-ranked players still applies when she gets to Singapore next week.
The three previous winners of the tournament, played annually at the Tanah Merah Golf Club, come from the elite group of six 21st Century players who have been rated No 1 since the rankings were introduced in 2006:
Japan's Ai Miyazato of Japan is one of them, Korea's Jiyai Shin another and the now retired Lorena Ochoa of Mexico the third.
"That sounds really good," says the 22-year-old Taiwanese star. "Thanks for reminding me of that!"
"I'm really looking forward to this year's HSBC Champions event . I know I have lots of confidence right now and I can't wait to get to Singapore, see my old friends and play in the tournament."
Tseng will arrive in Singapore sitting pretty at the top of the Rolex Rankings and full of confidence, having won her first four starts of 2011.
Amazingly she won the Taifong Ladies Open on the Ladies Asian Golf Tour, the Handa Women's Australian Open and the ANZ Ladies Masters on the Ladies European Tour and went on from there to win last week's LPGA's seasonal opener, the Honda LPGA Thailand.
Like the men's version of the HSBC Champions event, this week's field includes a crop of players currently fighting for that world number one spot.
Tseng will face 2009 HSBC Women's Champions winner Shin, Suzann Pettersen, Cristie Kerr and Na Yeon Choi who are all one or two good results away from taking the number one ranking themselves.
Ahead of defending her new role as the ladies' games top player Tseng answered a few questions.
Question: So, you're the world number one! How about that?
Yani Tseng: It's very exciting for me to be world number one! For the last five or six months everybody in the top six in the world has had the chance to be number one and then finally I've got to world number one. It's really, really exciting. I've dreamed about being world number one and I've talked about being world number one and now that moment has come it feels so unreal. I appreciate my friends, my team, my coach and all the people around me that are always supporting me. I just really appreciate it.
Now, I have lots of confidence. I feel like I know more how to win a tournament. I'm not afraid to be in the lead; I'm happy to be in the lead. Everything's started to change a little bit; I feel like I'm improving every year and it's very exciting for me to see how I'm getting on this year.
Question: Was there a moment when it really sank in?
Yani Tseng: Not really. All the moments are there in my mind. I've looked back at every day from the first time I started playing golf and I've finally become world number one, but you know we're all still very close; you never know what will happen this week or next week. So I just want to keep working hard, because everybody's working, so it's very challenging for me. There are still a lot of things to learn. It's not just for the short term. I want to be long-term; like Annika and Lorena.
Question: This is a return to Singapore where you played a lot of amateur golf.
Yani Tseng: When I first started playing [tournaments] in Singapore, I didn't even think of being women's number one; I just came to try and win those amateur championships. I didn't think about the world. I didn't even know how big the world is. But the tournaments I won in Singapore gave me a lot of confidence too. I'd win a tournament, come back the next year and win again. [And now] I'm happy to return for the HSBC Women's Champions.
Question: Can you believe the little girl who used to go over there to play tournaments is now number one?
Yani Tseng: No! I was expecting that, but I didn't know it would be so soon. This year I set out the goal to be world number one, but it's taken just two weeks! After three tournaments this year I've become world number one. It feels unreal.
Question: Your game seems to be so good. It's not just that you're winning, but you don't seem to be making mistakes.
Yani Tseng: Yeah. I'm trying. I'm working out with my coach Gary Gilchrist and I've been changing my swing and I think my swing is better now. I've been working on my putting; my putting has always been sometimes up and sometimes down, but I'm working to be more consistent. My putting is working pretty well and I think everything is all set.
Question: And the HSBC Women's Champions? A course you have to be straight on…
Yani Tseng: Yeah, that's for sure. It's a great golf course. I'm really looking forward to playing that course. You can play all 14 clubs on that course; it's not just driver-wedge, driver-wedge. You hit a three wood off the tee, you hit a rescue off the tee, all the different kinds of shots you have to hit. You really need to focus on what your strategy is and every hole is different. Some of the par fives are reachable, which makes it more fun and then there are island greens; it's just a fun golf course to play. You never know the winning score and there are big crowds too.
Question: Is it important to you to keep that number one so you can return to the States as number one?
Yani Tseng: That would be great! I'd really wish that. I'm trying not to think too much about only staying number one for one week, but sometimes you never know. I really just want to stay focused and keep working hard.
Question: And what's happening in Taiwan? They must be going crazy.
Yani Tseng: Yeah, I think so. On Sunday (at the ANZ Masters) I wrote on Facebook 'Everybody wear pink. I'm going to wear pink and want everyone to support me' and lots of people were wearing pink on Sunday in Taiwan. That was really interesting. I want to thank them for their support in Taiwan. It's huge. I'm going back to Taiwan after the HSBC.