Q&A WITH US CAPTAIN BETSY KING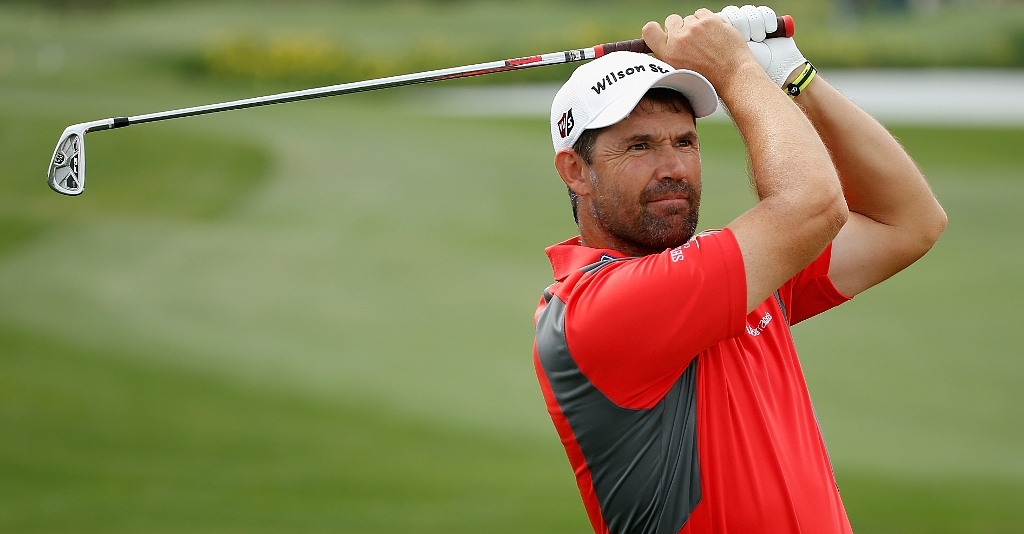 In this Q&A US Solheim captain Betsy King talks to the media about the upcoming battle with Europe in Sweden
The LPGA Tour's Safeway Classic teeing off on Friday is the last chance for potential US Team members on the fringe of selection to seal their places.
On Sunday, at the completion of the event, the US team to play Europe in the Solheim Cup at Halmstad Golf Club in Sweden from September 14-16 will be announced with the top-10 points earners automatically qualifying.
US captain Betsy King will complete the 12-strong squad by naming her two wild-card picks at the same time.
It will be the 10th time this international event, based on the Ryder Cup format, will have been played. To date the US Team leads 6-3, but the European Team have won all three of their matches on home soil.
This week King spoke at a Solheim Cup press conference.
Here is what she said:
BETSY KING: Obviously this is a big honor for me to be chosen as the captain, and I think it's a great kind of end to my career. I haven't played since 2005, and it's been a lot of fun. It's been fun for me to get to know some of the younger players. I can't tell you how impressed I am with them. They are all very competitive, and yet they all are very gracious. And I think it's helped the LPGA a lot because they are accessible to the fans and to you, I think. So I'm just excited and feel very honored to be a part of it.
I can't say enough, too, to Beth Daniel, my assistant who has been a great help and to Jodie, a paid helper. They have made all the difference. This Solheim Cup has grown quite a bit. I was fortunate to play in the first five, and just the two years of preparation in itself is, I'm sure, so much bigger than for the first Solheim.
I look toward to playing in Sweden. I know it's going to be a great challenge. The European Team will be strong and I think everyone knows the challenge of playing in Europe. You know, the home side has won all but one of the Solheim Cups; so I think that speaks for itself. But I think it will be an interesting challenge and hopefully our players will be up to it, but I know we're going to have to play our very best to have an opportunity to win.
I'm looking forward to going to Sweden tomorrow. Right now there are seven players going: Cristie Kerr, Stacy Prammanasudh, Brittany Lincicome, Sherri Steinhauer, Brittany Lang, Nicole Castrale and Angela Stanford.
I did get an opportunity to go to Sweden last September. I didn't play the course, but Beth did, and I walked around with her. It's a pretty traditional course. When I say "tradition," I mean American; it's wooded. It's close to the water, but it's behind the hotel; so I'm not sure that it's going to be that windy. I think the big thing is going to be whether it's rainy or sunny when we're there. Obviously if it rains I think the golf course could play pretty long, but I think you're also going to have to keep it in play.
With all of the preparations almost completed, I'm looking forward to being there in September.
Q. How many times have you been to events this year?
KING: I went out to four or five events last year. And this year I was at Phoenix, Nabisco, New Jersey, the LPGA Championship, the Match Play, this week, and I'll be in Portland, as well. So I've tried to go out and see the players and support them, just to know that I'm there. I said to Nicole Castrale yesterday: "I'm not judging you; I want to support you." I know she had an injury this week. Like I said, I just want to get out. I've eaten dinner with several of the players and plan to do that individually with them before the Solheim Cup.
Q. What else have you been saying to them?
KING: "What can I do to help you; is there anyone that you would prefer to play with that you would feel most comfortable with." Some of the ones that are experienced, I'm going to count on them to help the players that haven't played before. And then the younger ones, what to expect that week. For the people that it's new when we announce the team in Portland, we're going to have a dinner that night and we'll go over as much as we can what will happen that week. I think when you haven't played it, it is really a busy week. I know you're exhausted by the end. You feel like you don't have much free time because we're running from one thing to the next.
Q. Have you met with Helen Alfredsson, the European captain?
KING: We've done two photo shoots for Rolex, one that didn't work out last year so we redid it this year and we also had meetings in March with the Solheim personnel. The Solheim family was there. I just saw Helen this week. She's been injured for a little while, so she wasn't at several of the events that I playedn in. But we've gone over the things that we need to in our role as captains. You know, I've known Helen for a while and played against her in one of the Solheim Cups and was defeated by her. I don't know the score, but I know I lost; it was at the Greenbrier.
Q. I know that when the men captain the Ryder Cup there is a Captain's Agreement; do you have one, as well?
KING: Well, I think we go over I know this time, for instance, the last time when we played, we didn't complete all the matches, and in the Captain's Agreement it says all matches will be played to completion no matter what the team score is. So that's one thing we are both aware of. I really think the spirit of the Solheim Cup has always been good. I don't see it being any different. You know, my opinion, you can have fun whether you win or lose. Obviously it's more fun to win. But win or lose, I want to make it a memorable week for the team.
Q. Are you disappointed that more players are not making the effort to play the practice session tomorrow in Sweden?
KING: Not really. Because I never was a big one to go in ahead of time. I felt like, we'll play tomorrow; and the weather will probably be entirely different in September and so the course will play differently. But some players do like to go in ahead of time, and I think that people that are going, that's probably they are the ones that want to go and do that. So I understand that. You know, the people that want to go are going to be there, so that's fine with me. Maybe we'll get around the course faster. We have kind of a tight schedule. And I think it's going to work out fine. It will be an opportunity for us maybe to bond more because we're a smaller group. No, I'm not disappointed. I know the ones that are not going, that's the way they prepare and they will be ready to go in September.
Q. Of the players that are going, are they all likely to make the team?