Q & A WITH TREVOR IMMELMAN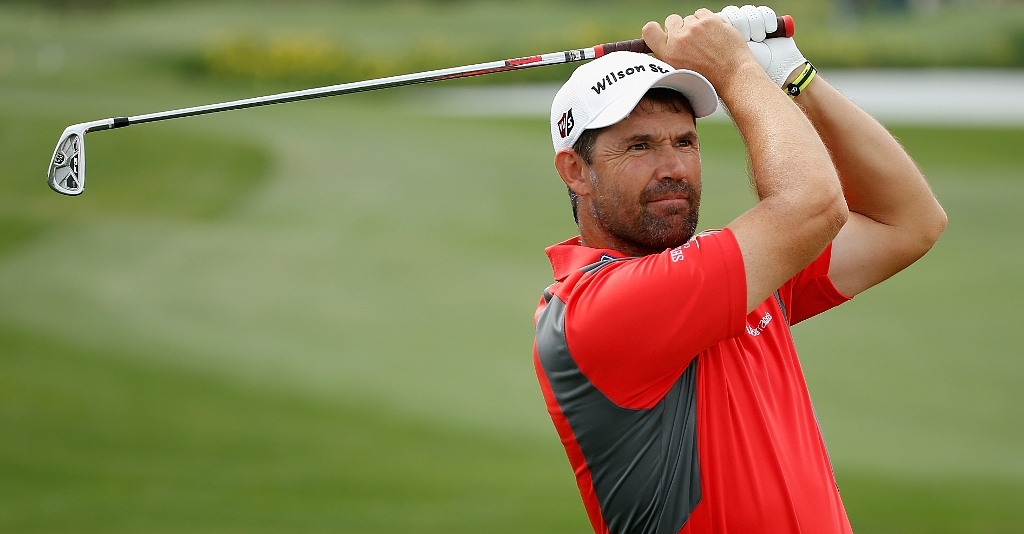 Here is the full text of the interview conducted with Trevor Immelman after his victory at the Masters. The PGA's Craig Heatley kicks it off:
Here is the full text of the interview conducted with Trevor Immelman after his surprise, but worthy victory at the Masters on Sunday. The PGA's Craig Heatley kicks it off:
CRAIG HEATLEY: Well, Trevor, heartiest congratulations. That was a very courageous performance today, in blustery conditions. Would you mind just sharing a few of your thoughts from today, if you would?
TREVOR IMMELMAN: Sure, thank you so much. You know, obviously it was a tough day out there. You know, when I woke up this morning, and I peaked outside and saw the trees moving around, I knew it was going to be tough out there for us, and I knew I had to go out there and just stick to my game, and stick to my game plan and play one shot at a time and just be tough. You know, I'm proud of myself for doing that.
Obviously still has not quite sunk in. I still can't believe I'm sitting in this position. But you know, I'm really thankful for it.
Q. Congratulations, first off. Would you talk about the last four months, what you've gone through, the health scare, the health problems, now that you're finally at this point; now that you're here, what this means to you now to get to this point?
TREVOR IMMELMAN: Well, yeah, this has probably been the ultimate roller coaster ride, and I hate roller coasters. You know, it's kind of really weird.
Obviously I win the Nedbank Challenge down in South Africa, a week later I'm having an operation to remove a tumor; that all gets done, I get the right result there, and I make a pretty fast recovery over a six-, seven-week period and I get back out on to the Tour eager to play, but my game wasn't quite there. I didn't feel happy with my game. I didn't feel happy with the way I was playing. I felt like I had to just basically start from zero again.
You know, I started chipping away at a few things, and I was missing cuts but just trying to stay positive because I knew I was improving week-after-week.
Here I am after missing the cut last week, Masters Champion. It's the craziest thing I've ever heard of. (Laughter).
Q. Would you describe the save on 11 and how important that was, and then go through 16 and 17, also.
TREVOR IMMELMAN: Sure. 11 is such a tough second shot, and obviously I wasn't wanting to go left, so I kind of blocked it out to the right there, and tough chip. The chip shot was a lot better than where it finished. It only needed another foot to roll down real close, and got stuck up in the fringe there. I knew the putt was going to break from the right, and kind of threw it out there maybe two or three cups outside, and when I hit it, I knew it had a good chance.
So I was real happy to see that one go in, because the way it was playing, pars, on all those back nine holes were just such a good score; so I was just so happy with that.
And then played the next three holes, I played beautifully. And I got to 16 and I was happy with my club. The wind was really swirling around there. I had to back off my shot. The breeze was supposed to be in and out of the left. You know, I felt it moving around, and you know, to be fair, I made a poor swing and I pulled it. I was just praying that I got enough of it to make it to the trap, but you know, I wasn't lucky enough there.
My caddie did a great job. He told me to just hang in there. He told me I was doing well even after I hit it in the water. And hit the 9-iron for my third shot, and made a 5 – I kind of felt – I didn't look at a leaderboard all day. I kind of felt I was doing okay, because even though I made a double, people are clapping for me. I figured, man, this is not right, so I figured I was doing okay.
I got to 17 and hit a beautiful tee shot and hit a great second shot with a 50-degree wedge, and, I mean, it was a foot from being stiff. I tried not to get too upset. I just tried to keep my emotions in check, and hit a great bunker shot and managed to sneak that putt in there from about three feet.
So, you know, I knew I was sitting pretty good and I just wanted to play shot for shot down 18.
Q. Just wonder, going a little bit further back in the round, you bogey 1 and Brandt eagles 2 and you're tied. I know it's very early in that stage; what's going through your mind? Are you just trying to keep the wheels on and keep the focus? What was your mind-set there?
TREVOR IMMELMAN: Well, as you say, I knew there was just such a long way to go. It seemed like with the conditions today, there was disaster around every corner. So I was just trying to hang in there. On the first hole I hit a very poor tee shot, probably the worst tee shot of the week, and made the bogey there, which wasn't too bad after the way I played that hole.
And then Brandt just made an awesome eagle and hits a great drive and a 3- or 4-iron and rolls in that putt and I make the 5 and obviously all of a sudden we are all tied up.
You know, I just kept saying to myself, "You know, we are tied at this point, so I'm still not doing too bad." So I knew I had to hang in there, because there's so much golf to be played. You know, like I said, you can have – how many two-shot swings did we have out there? You can have a two-shot swing every hole. I just tried to hang in there.