Q&A WITH TOM LEHMAN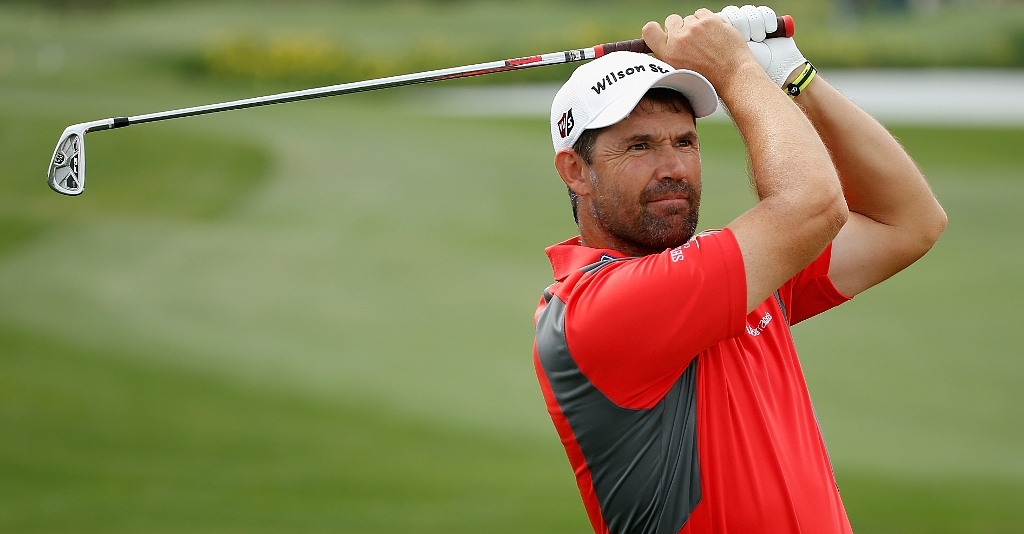 Tom Lehman talks to the press after winning the inaugural Byron Nelson Award, given to those who carry on the legacy of Mr. Nelson.
STEWART MOORE: We welcome 2006 Ryder Cup captain Tom Lehman to the media center, the interview room, here at the EDS Byron Nelson Championship. Tom just received the inaugural Byron Nelson Award, which will be given annually for those who carry on the legacy of Mr. Nelson through the years and distinguish themselves obviously as people great in the game of golf but even more so as just great people in general.
Maybe, Tom, if you could just take us through some of the emotions you went through receiving the award and a little bit about what you spoke about earlier.
TOM LEHMAN: Obviously it's quite an honor. It's the ultimate compliment, quite frankly, to receive an award that has Mr. Nelson's name on it. I just found out a week ago that they were even giving one out. I had no idea that they had this thing planned, and they when I found out they wanted to give it to me, to me I guess in one word it was a very humbling experience.
To me what makes it so special is the kind of person that Byron was. As I said in the ceremony, when I think about Byron Nelson, the last thing that comes to my mind is his victories. I don't think about the 11 in a row, I don't think about the 18 in a year, I don't think about all the things he did in golf; I think about the kind of person he was and the impact he had on the people around him, and that's to me why it was such a great honor to receive that award because there's probably nobody in golf that's been a better role model than Byron.
On top of that, to me it was also – they're giving me the award, but I feel like what they're really doing is honoring all the people in my life that have influenced me over the years. You know, the award in the end is the challenge to me to kind of continue what I've been given and pass it on to people.
Q. I remember last year when Byron passed, obviously you withdrew from the tournament in Europe, came back to be in attendance at the funeral and stuff. Can you just talk a little bit about going to those kind of steps to honor Mr. Nelson at the time, what that meant to you and why you felt that was necessary?
TOM LEHMAN: Well, I think when you look at all the circumstances – well, I guess more than anything, I just felt like the life that he lived and what he gave to golf and what he gave to players of my generation, the least I could do to honor him would be to come back for that funeral. You've heard all the stories about all the notes that he would send, all the phone calls he would make and inviting people to his house.
I mean, I was really, really lucky that last year he invited Jim Furyk and I. Peggy and Byron invited us to their house for dinner, and we spent an evening at their house, so all the things over the years that he's done to encourage and inspire and make you feel important. To me it was so big, it was such – I kept every one of his little notes he's ever sent me in a little drawer. That's how much those notes meant.
He was a – he was the connection between people of his era and people of today, the players, the people. He just gave so much back.
Q. Do you pull those notes out or have you pulled them out and reviewed them since then?
TOM LEHMAN: No, I have not. I remember I kept one, it was a while ago, one of the first couple that he had sent me on my mirror for like a long time; maybe a year it was on my mirror. It takes – as you know, we're all busy people, we're doing a lot of things, it takes some discipline to sit down and write notes like that, and he did it without fail. It wasn't just people in golf, it was people in his church, people in the Salesmanship Club, people that he runs into in life.
His gift was that he made people feel so important, which I think is a big reason why people love him so much.
Q. One of the reasons that they created this award was they wanted to keep Byron's legacy out there and publicised, and I'm wondering, can you talk about that and how important it is to keep the name out there in the public and for the tournament?
TOM LEHMAN: Well, I think it's a really good way of doing it. I think it's a great way – you know what, I think I would say that to me it was such an honor for them to think of me for that prize; even if they didn't give it to me, just to consider me to be a mind-blower. When you get it, you don't think, oh, wow, what a great guy I am. It's so much just the opposite. It's like, wow, I look at myself in the mirror and I see all the faults that I have, but yet, it makes me want to be that much better of a person, to make a difference in the world that I live in.
If that's the way everybody reacts to this award, I think the legacy of Byron Nelson will give on for a long, long time.